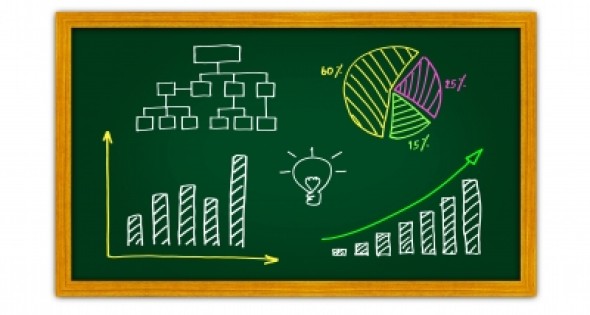 New York: Big Happens Here
29 May, 2013
Written and compiled by Rachel Duran
New York's Legislators have had a long list of proposed initiatives to consider during the state's 236th Legislative Session, which is scheduled to commence this month. In January, the 2013-2014 Executive Budget, "NY Rising," was released. As part of the Open New York initiative, www.openbudget.ny.gov provides access to the state's budget, using technology to promote transparency in government.
Included in the budget, which passed in late March before the April 1 deadline, are reforms to the workers' compensation insurance system and unemployment insurance system, which will create $1.2 billion in savings for businesses.
The savings complement previous efforts, including a cap on property tax increases, approved in 2011. The move ensures businesses can count on stable property taxes. Another initiative, the Power NY ACT, has created a one-stop multiagency permitting agency. Among other components, the act promotes investing in energy efficient upgrades.
This year's approved budget closes a $1.3 billion gap without raising taxes or fees. In fact, businesses will benefit from $800 million in tax relief during three years. Businesses are also eligible for hiring tax credits when they hire veterans and youth.
Also this year, the Innovation Hot Spots program, which will create or designate 10 high-tech incubators, was approved. The spots are tax-free zones, featuring one-stop support services. What's more, the $50 million Innovation Venture Capital Fund is available to provide seed and early-stage funding to support entrepreneurial efforts.
New York's officials have also placed a priority on marketing Upstate NY through the MarketNY effort, which will highlight products produced in the state such as wine, beer and food.
Industries and Innovations
For the past couple of years, New York's economic development activities have centered on the efforts of 10 regional development councils in order to better leverage each region's strengths and assets. In the first round of funding, the western New York area received $101 million; in the second round the area received $25 million. "And that is sandwiched between Governor Cuomo announcing an additional $1 billion award to Buffalo," says Tom Kucharski, president and CEO, Buffalo Niagara Enterprise. "All but a very small amount of the $101 million has been implemented, supporting new infrastructure and new companies. The $25 million was mostly in the Southern Tier, supporting entrepreneurial efforts, façade improvements for town centers, and incentives for new businesses."
Kucharski says the "Buffalo Billion" will focus on areas that will yield long-term sustainable results, as opposed to parsing out funds in a variety of incentive awards that may not be sustaining.  The focus is placed on advanced manufacturing, a sector which has seen an influx of operations from Europe and Canada; and health and life sciences, led by significant investments and job creation, including those by the Buffalo Niagara Medical Campus. "There has been close to $1 billion invested in the last six years at the medical campus, with another $400 million going in now, and with another $250 million planned," Kucharski says. "The investments focus on R&D in the areas of cancer, medical diagnostics and genomics." The Buffalo SPARC will act as a catalyst to ensure research is commercialized within the region.
A third sector focus in Buffalo centers on tourism, which includes promoting the region's architectural assets, and Niagara Falls, as well as improving the state park system around the falls.
Entrepreneurial activities will receive a boost later this year through the Buffalo Breakthrough Business Challenge, a business plan contest open to competitors from around the world. Cash prizes will be awarded to organizations to commercialize in Buffalo.
Back at the state level, New York's regional economies are positioned to support a variety of industries including financial services, high-tech, communications and media services, business and professional services, agriculture, clean tech, industrial machinery and systems, materials processing, life sciences, nanotech and distribution.
Chenango County is located in the south central portion of the state, in the Southern Tier region. The county's location is attractive to industries such as pharmaceuticals, biosciences, agriculture and food processing, packaging, aerospace and electronics.
Because of the diverse industry base, Chenango County is home to highly skilled and specialized workers, says Jennifer Tavares, director of economic development, Commerce Chenango Economic Development. County officials are developing new training programs in order to offer the best retraining and on-the-job training to meet employers' needs. This effort will establish baseline training at the high school level for specific industries, such as financial services and manufacturing.
Chenango County has recently been designated as a foreign trade zone (FTZ), says Steve Craig, CEO, Commerce Chenango Economic Development. There are only nine other counties in the state with this designation, as well as a couple of cities, he notes. The FTZ is being well received.  One of the area's existing company's notes the FTZ erases the disadvantages of not being in or near New York City or a major port of entry. Savings in these zones include savings on duties, among numerous benefits. "It is a great way for manufacturers and warehouse enterprises to manager their cash instead of having it tied up in fees," Craig says.
Talent and Education
This year, the SUNY 2020 initiative received a third round of funding, this time at $55 million. The CUNY 2020 initiative was launched with $55 million. The funds provide higher education institutions with competitive grants for projects that connect economic development and academic excellence.
New York's Legislators also funded the Next Generation NY Job Linkage program with $5 million to support workforce training efforts. What's more, the expansion of early college high school programming will be supported with a $4 million allocation.
As part of the state's enhancements to the education system, $25 million has been approved to expand pre-K programs to a full day, equal to at least five hours a day. There will also be an overhaul of teacher training and certifications, which would include a "bar exam" that teachers must pass to receive certification. Eleven million dollars was also approved to fund a program that awards $15,000 in annual stipends for four years to master teachers to instruct other teachers, beginning with math and science teachers.
Another effort designates $15 million to develop community schools, which would offer education as well as support services such as health, employment and after school programs.
At the local level, in Buffalo, officials will develop a skills partnership program to work in the areas of advanced manufacturing, life sciences, back office and culinary arts, to ensure the match of people to opportunities. "We will also work to augment the skill training at the community colleges, BOCES [Boards of Cooperative Education Services], and job centers through a program called Rapid Right Skilling," Kucharski says.
With the Say Yes to Education program, scholarships will be awarded to students in need if they meet attendance and grade criteria. The program will be in full swing in the fall.
Assets
The state of New York is placing an emphasis on supporting the clean-tech industry.
The Charge NY Program will initially create a 360 charging station electric car network, which will eventually create 3,000 public and workforce charging stations during a five-year period. Tax credits will be available.
In other clean-tech industry initiatives, on April 22, the Senate approved a 10-year extension, creating predictability for the NY-Sun program, which supports the installation of solar panels on homes and businesses.
Along those lines, the proposed NY Green Bank would be a $1 billion bank to leverage public sector dollars with private sector matches to support investments in the clean-tech industry.
Industries such as clean-tech firms will find an inventory of available sites and facilities throughout New York. In southeastern Chenango County, a couple of the communities are located directly on an interstate highway, Tavares says. In regard to existing facilities, a 50,000-square-foot rail served facility in Bainbridge is available, which also offers access to a 20,000-square-foot warehouse. A 45-acre business park located north of Norwich is developing its rail infrastructure. "We are also working on a large rail revitalization project; we have a 45-mile section of the Utica main line rail, which stretches from Utica to Binghamton, and which has been out of service," Tavares says. "We hope by next year the line will be up and running, which will open up additional space." One opportunity to grow the local economy revolves around untapped wood and forestry resources.
Back in Buffalo, improvements to the infrastructure are being funded through the Better Buffalo Fund, supporting enhancements to roads, the inner harbor, façade improvements and so forth. "We are a bi-national region with a strong manufacturing and logistical presence," Kucharski says. "If you are located in the Canadian market and want to enter the U.S. market, we have a full-time person in Toronto that can make that happen." In recent years, Canadian companies have invested $500 million and created 1,700 new jobs in the Buffalo region.
Lifestyle
In outdoors related activities, and to boost tourism in Upstate New York, the state will sponsor the Adirondack Challenge this year, the national whitewater rafting competition. Plans are also underway to increase tourism in the upstate by highlighting the area's destination resorts and casinos.
More Info
Commerce Chenango Economic Development 
Down to Business
New York's universities rank second nationally in total research dollars spent at $5 billion, behind California.
The 2013-2014 budget includes $4.7 billion in Transit Aid to systems throughout the state, including nearly $4.25 billion for the Metropolitan Transportation Authority, and $454 million for other systems.
 

In 2012, Gov. Andrew Cuomo created the Office of Information Technology Services to combine the state's information technology resources and expertise into a single agency.
The State Small Business Credit Initiative funds three of New York's economic development programs, which assist small businesses in leveraging new capital and credit.
 

The New York State Consolidated Funding Application is a single application for multiple sources of state funding such as the Empire State Development Grant Funds.
Outdoors and Recreation
You can't throw a stone in New York without hitting a park. From the shores of Long Island to Niagara Falls, New York's 200 state parks and historic sites welcome you to explore, discover and escape the daily grind. There are 4 million acres of state parks, beaches, rivers, mountains and historic sites to choose from. Source: www.iloveny.com
Illustration by twobee at Free Digital Photos.net