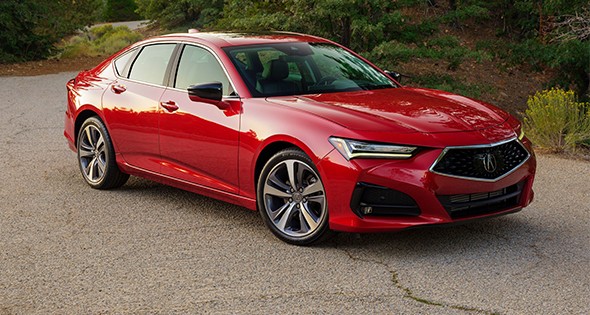 Ready to Shift into High Gear
10 Nov, 2020
The automotive industry continues to weather the fluctuations of the industry, which had seen, pre-COVID, signs of life.
The Wall Street Journal reported in July that General Motors Co. and Ford Motor Co. are "continuing to struggle with keeping workers on the job as coronavirus cases surge nationwide, forcing the auto-making giants to cut shifts, hire new workers and transfer others to fill vacant roles."
Pandemic Still Causing Problems
At the beginning of the pandemic, the scenario of a potential shutdown of automobile production was promoted by the Union Auto Workers Labor Union (UAW), who advised shutting down General Motors, Ford and Chrysler for two weeks. That didn't happen.
If it had happened, the Center for Automotive Research (CAR) estimated that just a one-week shutdown would have resulted in an estimated annual loss of 94,400 total U.S. jobs and $7.3 billion in overall earnings.
The effect of the pandemic affected the whole system of the automotive business.
Robert Forrester, CEO of Vertu Motors operating 130-plus dealerships in the United Kingdom, told researchers at McKinsey and Company that he thinks the pandemic has changed car buying slightly. "But I already see a reversing trend from what we saw at the height of the pandemic," he said. "We sold over 3,000 cars while we were on complete lockdown."
"Fifty percent of customers were happy to take delivery without having seen the car; the other 50 percent waited for the lockdown to ease because they wanted to test-drive the car, which I think is quite interesting."
Driving the Economy
The pandemic crystallized what the world already knew: the automobile industry is a major driver of economic vitality.
According to CAR, General Motors—the largest automaker by U.S. market share and second-largest automaker by U.S. light vehicle production by volume (1.7 million in 2019), with 32 manufacturing facilities in the U.S.—is a significant contributor to the U.S. economy overall, plus for the economies of the nine states in which GM has manufacturing facilities.
GM employs 83,850 hourly and salaried employees in the U.S., and is also among the largest investors in the U.S. automotive industry, with a total of $44.3 billion in announced investments in the country since 2000.
The industry had been working to redesign models and do other consumer pro-active work on cars before the pandemic hit.
An annual study from Merrill Lynch released in May, 2019, "Car Wars," found that the accelerating boom of new model launches in the mid-2000s took a slight breather from model years 2009-2014, but had reaccelerated once again in model years 2015-2016 and has remained reasonably solid since then. "Product activity appears to be picking up once again in the later stages of the cycle, which we believe is indicative of competition intensifying," the study stated. "However, on a volume weighted basis there is some relative easing."
The study also noted that OEMs were set to launch 246 new models from 2020-2023, or an average of 62 per year. "This rate is over 50 percent above the average number of models launched per year between model years 2000 and 2019, underscoring that competition is extremely hot."
That competition led all automakers to try to find ways of differentiating their product, the report continued, which has resulted in a strengthening pace of new model introductions, a search for relatively unique models, and a step up in vehicle technology.
Many of those predictions now have to be framed within the confines of the fallout from the pandemic.
Emerging Technologies
While the industry weighs its options for recovery, the pace of innovations continue.
One of those new emerging technologies is the electric car, rolled out nearly 30 years ago and now facing a growing amount of consumer acceptance as emissions from cars continue to play a large role in the effects of global warming.
Electric vehicles can improve nationwide air quality and reduce petroleum consumption by 3 to 4 million barrels per day by 2050, according to the Electric Power Research Institute (EPRI), an industry think tank. The cost of electricity, per mile of driving, is less than one-fifth that of gasoline.
A study by the EPRI found that, if 40 percent of all light-duty vehicles in six regions of the U.S. (including Austin, Texas; Kansas City, Missouri; and Sacramento, California) were electrified, driving on electric power for only 20 percent of the miles traveled, the regional fuel cost savings would be $190 to $720 million each year.
GM reportedly plans to launch 20 all-new electric vehicles by 2023 across its entire global product line.
Ford has indicated that it will invest over $11 billion on development of electrified vehicles through 2022, with plans to launch 16 battery electric vehicles over that timeframe, according to the Car Wars report.
In 2017, Toyota announced its targets for electrified vehicle (hybrid, plug-in hybrid, electric vehicle, and fuel cell vehicle) sales over the 2020-2030 timeframe, with the goal of selling at least 5.5 million electrified vehicles globally by 2030.
Car Wars added that Toyota also plans to accelerate the launch of its fully electric vehicles starting in 2020, initially targeting China, followed by a gradual push into Japan, India, the United States, and Europe, with the aim of having at least 10 electric models available globally in the first half of the 2020s.
Honda formed a joint venture in 2017 with GM to mass produce fuel cell systems. Then, in June 2018, Honda also agreed to work with GM on next generation battery components for electric and fully autonomous vehicles.
Honda's ultimate goal is for two-thirds of its vehicle line-up to be powered by non-conventional internal combustion engine systems by 2030.
Car Wars summarized electric vehicle production and outlook: "However, what remains very much unclear is, not only how quickly the technology will develop, but also how the technology will be commercially deployed. The general consensus is that autonomous technology/systems will first be deployed in the form of a ride-hailing or ride-sharing program before being deployed for personal consumption/purchase, as the technology will remain cost prohibitive for consumers (as well as the automotive value chain) in early development phase."
Battery powered cars still face some hurdles. One of those hurdles is weight.
The electric vehicles are heavier than internal combustion vehicles, due mainly from the weight of the battery.
For example, the Chevrolet Bolt EV weighs 300 pounds more than the similar size Volkswagen Golf. BMW announced that the 2020 Mini EV would weigh 284 pounds more than a base Mini Cooper. These issues are forcing automakers to look for innovative ways to lightweight their vehicles other than getting a lighter weight battery, according to research by CAR.
CAR projects that future vehicle structures will be a mix of lightweight materials including high-strength steel, high-strength aluminum, some magnesium, as well as plastics and polymer composites for reinforcement.
Adopting New Production Ideas
The automotive industry has historically been the manufacturing operation where new ideas for large scale production are first tried out—but that has not been a seamless, smooth process over the last 5-10 years.
Most manufacturers today are employing elements of the nine technologies that are considered to be the building blocks of technology as identified by the Boston Consulting Group. These building blocks include additive manufacturing, augmented reality, autonomous robots, and horizontal and vertical system integration.
It's not for lack of trying that the automobile industry seems out of step with adopting new technology—it's been identified as more of a corporate culture issue.
A 2020 Deloitte automotive insights report found that leading automotive companies already have teams experimenting with certain advanced technologies and data, but their efforts are often hampered by archaic corporate procedures.
"In other words, the right approach to transformational change needs to be applied in a holistic manner to realize the maximum value of digital technologies," according to the insights report.
CAR acknowledges that the industry struggles with this and other challenges, which include finding the right skill sets for the job during an economic slowdown; and not using all of the data that is being collected from various new technologies already in place to further experiment with updated methods of manufacturing.
As intelligent manufacturing machines keep collecting more data and getting smarter, automobile manufacturing factories will become more efficient and productive, and hopefully, more ecologically friendly.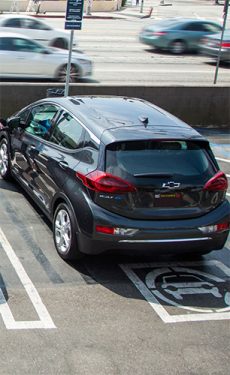 The industry is stepping up investments in digital factory technologies such as smart sensors, cloud computing, and artificial intelligence in a sort of win-win scenario. Cost savings using all these forms of digital technology is expected to be 30 percent by 2025.
What Now?
Once the recovery from COVID kicks in, the automobile industry is expected to jump into high gear. Along with retooling the manufacturing operations, and adjusting corporate culture to make needed manufacturing changes that will save money in the long run, automakers will need to address a growing demand from consumers for more entertainment devices in their cars.
Consumers also want an eco-friendly car that gets good gas mileage. Or, if it's an electric car, they want access to an infrastructure that will support recharging easily and quickly.
Innovations for sustainability with cars are picking up. For example, in September, Elon Musk announced
that Tesla is in the process of redesigning the lithium-ion battery technology that they manufacture, which will result in a $25,000 fully autonomous Tesla within the next three years. The goal is to accelerate the "advent of sustainable energy," Musk said during a livestream about the battery announcement.