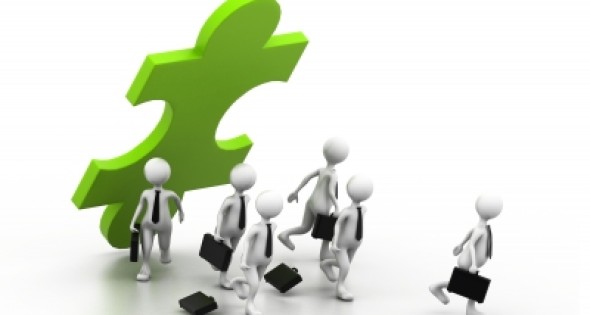 Texas is Ahead of the Game
31 Jul, 2013
By David Hodes
Texas foundered only briefly during the economic downturn of 2008, relying on its legacy industry of oil and gas exploration to float its economy in those turbulent times.
Housing slowed, commercial real estate took a hit and unemployment rose slightly. But this state, like many in the country, has found sustained economic success by expanding on industry diversity that comes in part by focusing on technology.
The state is "far ahead of the game" when it comes to economic recovery, says Aaron Demerson, executive director, Texas Office of  the Governor, Economic Development and Tourism division, in an email correspondence. "Employers are looking at the recession through the rear-view mirror."
By March of this year, the state's unemployment rate had dropped to 6.4 percent, and its gross domestic product was up by 3.2 percent in 2012 — well ahead of the national growth rate, he writes.
Part of the reason for the economic success of the state came from the Texas Industries Cluster Initiative announced by Gov. Rick Perry in 2004. The initiative was designed to focus the state's economic development on building competitive advantage through six target industries: advanced technology and manufacturing; aerospace and defense; biotechnology and life sciences; information and computer technology; the usual stalwart industries of the state, petroleum refining and chemical products; and energy. "Texas has always been a powerhouse in energy, and with new technologies, the energy industry is in overdrive," Demerson writes.
The objective of the initiative was to stimulate long-term sustained growth and focus the allocation of state resources on these key clusters that economists say will be the engine of job creation and economic development in the 21st century.
"We have also done well in bringing companies that have a higher value-add to our economy," Demerson writes. Companies such as Facebook, eBay, Google, Samsung and, most recently, Motorola Mobility have all contributed to the growth of the state.
Motorola, for example, will create 2,000 jobs at its new manufacturing facility in Fort Worth, producing its flagship smartphone device, Moto X. That marks the first smartphone designed, engineered and assembled in the United States.
Another economic driver, the Texas Emerging Technology Fund (TETF), was created by the Texas Legislature in 2005 to provide an unparalleled advantage in the research, development, and commercialization of emerging technologies.
Industries and Innovations
One company using the TETF funds is Austin-based Calxeda, which was awarded $1 million for their work developing chips for low-power servers that are being hailed as the foundation for next generation server designs.
TETF funds were also instrumental in creating the Science Technology and Research Park (STAR), a 38-acre site on the campus of Texas State University-San Marcos, which hosts TSU's first building, STAR One, dedicated to the university's research and commercialization efforts. That 20,000-square-foot facility serves as a technology accelerator for start-up and early-stage businesses, and will provide tenants access to secure wet labs, clean space, conference room and office space.
Tech company MicroPower Global, makers of thermoelectric devices for energy conservation and the first tenant of STAR in a 3,500-square-foot space, was also granted money used money from the fund.
NanoTox, a startup risk assessment and toxicology company from Austin, which also used TEFT funds, became a member of the university's Nanomaterials Application Center in 2007, a collaboration of industry and university scientists developing the building blocks of nanotechnology.
In Brownfield, David Partlow, director of the Brownfield Industrial Development Corp. (BIDC), says that they have been doing a better job at diversification lately, even landing a wine business, Texas Custom Wine Works, that is building a 21,000 square foot custom wine crushing unit using a five-year, $160,000 incentive package offered by the BIDC.  That business actually started off as a wine incubator, Partlow says. "They crush the grape, they grow it, they trim it — the whole concept of taking the wine from seed to putting it on the table."
Brownfield is most known for the oil and gas industry. Mercuria Energy Trading Inc., the world's fourth largest commodity trader, just set up shop there. The privately-owned company, based in Geneva, Switzerland, has purchased acreage adjacent to the railroad tracks north of the city's main street crossing.
The company will erect about a dozen large storage tanks on the site, which will be serviced by between 40 and 50 trucks per day, seven days a week, Partlow says.
In Bowie in north central Texas, Janis Crawley, executive director, Bowie Economic Development Corp. (BEDC), says they want to help maintain the companies that are there, such as WL Plastics Co., a polyethylene pipe manufacturing company. That company did a $3 million renovation and expansion about a year ago into an old Walmart Stores building. The BEDC helped with improvements in water and sewer for that company.
The city of Forney, an east-side suburb of Dallas, has been focusing on retail developments and health care. The Forney Medical Plaza is now in the second phase of a master-planned medical community taking shape on 1.67 acres of a 7-acre site in Forney. It is a 30,000-square-foot, two-story medical building, developed adjacent to Phase I, which opened in June 2008. Phase II will bring an 11,000-square-foot hospital sponsored emergency center with a helipad, 5,000-square-foot pediatric practice  and an additional 12,000 square feet of medical office space.
Kim Buttram, executive director, Forney Economic Development Corp., says that over the next few years they hope to really expand retail, building a substantial marketplace that will really "put us over the hump," Buttram says. "You will be seeing retail really mature over the next five years in Forney."
Talent and Education
The Skills Development Fund is the state's job–training program administered by the Texas Workforce Commission (TWC), working collaborations among businesses, public community and technical colleges, local workforce development boards and economic development partners.
Through the end of August, the TWC will be using $48 million in skills development funds to support high quality, customized job training projects across the state. During 2012, the TWC awarded 50 fund grants totaling more than $22 million, supporting the creation of 5,108 new jobs.
Oil and gas are the focus of some of the newer workforce training programs in the state. For example, there is a two year certification program taught at a branch of North Central Texas College in Bowie about oil and gas production, and, in partnership with the human resources services Workforce Solutions serving the 13-county Houston-Galveston area, helps most graduates go directly into full time jobs often with Shell or Exxon.
Assets
This huge state — nearly 270,000 square miles — has 79,535 miles of public highways, over 1,100 seaports and 700-plus airports, including Dallas-Fort Worth, one of the largest and busiest airports in the country.
The state has 20 intermodal facilities, including Fort Worth's Alliance Airport and San Antonio's Port San Antonio, which integrate high-capacity industrial airports, Class I rail terminals, and direct interstate highway access.
Bowie, at the crossroads of U.S. Highway 287, U.S. Highway 81 and Texas Highway 59, is unique, Crawley says, in that the Burlington Northern and Santa Fe railroad and Union Pacific railroad cross each other in the community.
The community is working on getting access to the rail spur that was closed years ago for various rail deliveries to businesses in the area, she says.
Forney is in the midst of a $23 million infrastructure development, the Gateway Project, representing a public private partnership between the regional transportation council, the city of Forney and the W. Herbert Hunt family investment group.
The project involves the construction of a bridge over U.S. Highway 80 and the Union Pacific railroad, which will connect more than 2,000 acres that will develop as prime retail, commercial and residential real estate.
Lifestyle
This trend to increase or enable retail development is one that is repeated in even some of the smaller cities in the state who want their residents to experience the full impact of a better quality of life.
In Bowie, for example, they are focused on increasing their quality of life, Crawley says, with more retail development so residents don't have to drive out of town to shop. They also have a recently completed community center, the Bowie Community Center, featuring a gymnasium and two other exhibit halls. "We sit on the Highway 287 corridor, and our downtown is really expanding rapidly," Crawley says. "We are looking at every possibility to start building and locating businesses along that corridor."
Forney, one of the largest cities in the 807-square-mile Kaufman County that includes Dallas-Fort Worth, is generally less congested than other suburbs on the west side of town, making it a more attractive alternative for people commuting to or working near Dallas. "The growth here has been 225 percent since 2000," Buttram says, adding that they have gone from a population of 5,000 to 16,000 during that same time — 40,000 when factoring in outlying districts of Forney. "The reason for that growth is that you can get more bang for the buck here," Buttram says. "There are not many places left where you can get a nice home for your family for under $200,000."
More than 400 new homes were built in the city over the past year, she says, with an average of 300 homes a year going up even during the recession beginning in 2008.
This big state has a lot going for it, with a rosy economic picture that wasn't tarnished by the economic slowdown and has kept the spirit of optimism burning. "In Texas, we've kept a laser focus on job creation," Gov. Perry said in a statement. "Our approach has become a blueprint for job creation for other states. I'm committed to strengthening these pillars, which have kept our economy healthy and helped us keep Texas great."
More Info
www.texaswideopenforbusiness.com
Illustration by ddpavumba at Free Digital Photos.net