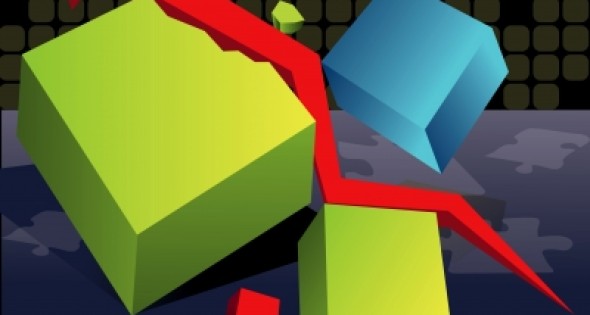 New Initiatives Diversify Texas' Industry
02 Aug, 2015
By Rachel Hamilton
"There are several things that keep Texas on the forefront of economic development" says Tracye McDaniel, president and CEO of the Texas Economic Development Corp.; these include Gov. Greg Abbott's creation of the University Research Initiative in early June; the $8 billion initiative allows institutions to compete for Nobel laureates and other top researchers.
"Nearly $4 billion has been dedicated for infrastructure and highways," McDaniel says, explaining that those funds were "set aside for new roads in Texas without raising tolls or taxes or debt for our state."
Texas is "a national and global leader when it comes to job creation in the world," she says, adding that since 2007, "Texas has created over 1.2 million net jobs."
Sherman is "both financially and infrastructure-wise ready for population and industry growth," says Scott Connell, president of the Sherman Economic Development Corp., just north of Dallas-Fort Worth. He notes the preparedness of their water and sewer lines. "We can handle just about anything that comes our way."
Georgetown benefits from nearby Austin's growth, says Mark Thomas, director of Georgetown Department of Economic Development. "Because we are so close to the population base, the trained workforce base, and, to a large extent, technology workers, we become a more attractive place."
"Houston is seeing job growth even in spite of a lot of the activity that is going on in the oil and gas industry," says Toby Stephens, economic development manager for the Greenspoint District, an edge city partly inside Houston city limits.
All of Huston has access to the George Bush International Airport, Stephens says, and almost all the city has access to the sea port, but Greenspoint has the best access to the "data port" of the city. Data Foundry and Digital Realty Trust are two international-scale examples taking advantage of the fiber-optic Internet hub that exists in Greenspoint.
While the oil and gas industry draws attention and concerns for the economic future, Texas "is not the same state it was in the 1980s when the first bust happened," McDaniel says. Now the state has "tremendous diversification" including in advanced technology and manufacturing.
"In 2014, we saw 240 residential permits and the value of the residential permits was just under $27 million," says Kelly Violette, executive director of the Tomball Economic Development Corp. — Tomball has a population of about 11,000. "You can't really drive down a block in Tomball without seeing construction activity, which is amazing given the situation we're seeing with the oil prices being as low as they are."
Oil and gas are important in Converse, but "Converse is a very diverse community in terms of businesses," says Kate Silvas, executive director of the Converse Economic Development Corporation.
The city is home to 200 to 250 small to medium-sized businesses, she says, noting manufacturing as one of the more successful. Meadow Burke Products, which has manufactured anchors and wall mount products for large construction in Converse for decades, produced items for the Freedom Tower in New York.
"Wind energy development going on all over this region," says Mike Fox, executive director of the Plainview Hale County Economic Development Corp., explaining that within a 100-mile radius of Plainview, enough turbines are built or under construction to produce more than 5,000 megawatts of power. The first phase is construction, of course. "Our plan ultimately is be able to land some type of service industries for those wind turbines."
Jacksboro, a city northwest of Fort Worth, is also building wind turbines and transmission lines. "We are really wanting to push the manufacturing end of it," says Lynda Pack, executive director of the Jacksboro Economic Development Corp. "We are just looking for small manufacturers with 10 to 30 people that would make replacement parts for the oil and gas or wind industry."
Down to Business

Texas exported $289 billion in goods in 2014, making the leader in exports for the thirteenth year in a row.

Texas does not levy corporate or individual income taxes.

The Texas Enterprise Zone Program offers qualifying companies $2,500 to 7,500 in sales and use tax refunds per qualifying job created based on number of jobs created and capital invested in a designated Enterprise Zone.

Qualifying companies engaged in research and development in Texas can receive reductions in either applicable sales tax or franchise tax.
Industries and Innovations
The economy in Texas is diverse, as McDaniel says, noting companies in aerospace, aviation, animation, technology and a plethora of manufactured goods. These include The Boeing Co., Lockheed Martin, Facebook Inc. and many more.
"We're diverse and that's what's driving our growth and our market," Connell says of Sherman. Technology is their leading sector, he says, citing Texas Instruments Inc. as one of the largest employers in the city with about 900 workers and GlobiTech Inc. as a local company that provides silicon epitaxy products to the semiconductor industry.
Wind energy is growing in Plainview, and it "is very compatible with what our number one industry is and that's production ag," Fox says. The farmers can grow their cotton, corn, sorghum and other crops "in amongst the wind turbines." Azteca Milling, the largest corn flour facility in the world employs about 250 people in Plainview.
"Our oil and gas is people-oriented," Pack says, explaining that the Jacksboro area is part of the supply chain, providing the "huge amounts of water" needed for fracking via tanker trucks.
"We have a lot of the advanced manufacturing and support service companies for oil and gas [in Tomball]," Violette says, citing as examples Advanced Pressure Systems and Compass Instruments Inc., which continue to bring more operations to the area.
"If we've done anything with the primary job growth," Thomas says, "it's to continue to diversify with quality companies in targeted areas that fit within our transportation network." Thomas says of Georgetown, noting in particular the emerging biotechnology sector based in a biotech accelerator which the community has already staffed with about 135 workers and which expects to add 65 workers "with another company attracted by this cluster already."
"A lot of our economy is based on defense workers and related purchases," Silvas says of Converse, which is adjacent to Randolph Air Force Base. Floor Pro Network Inc., a subcontractor for Fortune 500 companies like Home Depot, had a ribbon cutting in May 2015 on a new facility. Converse also supports the automotive industry with companies like Midpoint Bearing which manufactures ball bearings.
"A growing sector for our area is data centers and those tech companies that sprout up around that particular cluster," Stephens says.
Talent and Education
Texas has six public universities and a network of about 50 community college districts, according to McDaniel. "We're very proud of that," and the University Research Initiative is designed to support it further.
"Another asset we have is the Texas Workforce Commission," she says. "They have so many programs that help people improving their skills: job training, literacy, on the job training — just so we can continue to develop a highly skilled, talented and productive workforce."
Jacksboro takes advantage of help from the Texas Workforce Commission as well as Workforce Solutions and its three nearby "colleges: one four-year college and two junior colleges," Pack says. High school students can already take advantage of dual credit options, and she says, "Workforce Solutions will do specialized training for anyone."
"There are about 3,000 students that attend Judson High School in Converse, and we see that as an untapped potential market for workforce," Silvas says, who is actively working to bring more career training opportunities to the school. "There are about 13 universities and colleges in the San Antonio area easily accessible from Converse," she says.
The school district in Georgetown has a "cutting edge engineering program with 270 students" enrolled in two high schools, Thomas notes. The program provides a "complete background in engineering," he says. "Our economic development program provided funds to put in 3-D printing, punch presses," and various other high tech engineering equipment.
Greenspoint has sheer numbers. "There's a 31-minute average drive time for people who work in Greenspoint," Stephens says, explaining that 2 million people live in that radius.
Tomball draws on the large Houston metro workforce as well, and has Lone Star College which emphasizes workforce development and purchased property this year to develop training equipment for oil and gas rigs and wells to teach students to operate them, "It's pretty much unprecedented for a community college," Violette says.
Sherman benefits from the population growth in the Dallas-Fort Worth metroplex, as well as universities and colleges that include Austin College and Grayson College, which Connell notes are "leading colleges in the state of Texas for training grants" and have a special staff that works directly with companies that have training needs.
South Plains College has "recently built a technology center for vocational training," on their Plainview campus where they "can customize programs if an employer is looking at Plainview for a possible site and they need people trained in that area," Fox says. Plainview also draws workers from Wayland Baptist, Texas Tech and Texas A&M universities.
Assets
"The skilled workforce, infrastructure, our low taxes and the business climate for our state makes it very attractive for companies to stay or companies looking to expand," McDaniel says.
"We're primarily an export location because of how simple and easy it is to get your goods down to Houston onto a barge," Stephens says of Greenspoint. The "major data center operations" in the area combined with the "massive fiber optic pipes" attract a lot of oil and gas communications as well.
Huston also has no city income tax and no zoning, so "when someone wants to build a property, we let the market determine what needs to be built wherever," says Stephens says.
"We have the roads here [in Jacksboro]," Pack says. The town is centered on the intersections of six major highways, and has access to rail and the Dallas-Fort Worth metroplex. "And we have water and that is a huge thing for Texas right now; there are lot of communities that can't offer that," she says.
"Converse has a plentiful supply of water," Silvas says. "We continue to acquire water rights for future developments," and the city supports "green building" and "conserving the environment while saving money."
"Through Canadian River Water Authority, we are secure in our water needs for 100 years," says Fox of Plainview. "Our biggest asset is really logistics." Plainview is situated on Interstate 27, which connects Mexico and Canada through the United States.
Georgetown is situated on Interstate 35, another major north-south artery connecting Mexico and Canada. Because of Interstate 35's heavy traffic, the SH130 was built to bypass Austin and connect back up just east of San Antonio, giving Georgetown "unique transportation access to Austin that not many other communities have," Thomas says.
Tomball is improving its infrastructure on highways 99 and 249, which Violette explains will connect the city to George Bush International Airport and major transportation arteries in all four cardinal directions.
Low costs and a local government that "understands how different industries work makes it easy for companies to come to [the Sherman] market," Connell says.
Lifestyle
Texas is "great for families, people in any stage in life can find a home in a place that suits them," McDaniel says.
The Texas Medical Center draws people from all over the country, Stephens says, adding that while they're in the Greenspoint area they can also shop anything from Cartier to value stores.
Covenant Health Systems has just announced a $40 million expansion of our hospital facility," Fox says. "They are about to break ground on that project in the middle part of this summer."
Jacksboro also has "a brand new hospital being constructed," Pack says. "Very few small communities have the ability to build a new hospital at this point in time." Jacksboro is rural, she says, so they have rodeos, outdoor sports, fishing, hunting and camping. "I think a lot of folks overlook the lifestyle that you get when you're in a smaller community."
"We are a relatively small town; we have a population of around 11,000," Violette says of Tomball. The city does have a hospital and Dynamed Clinical Research opened its corporate headquarters in May; the company partners with medical facilities to "provide a connection between the research side and clinical side to do clinical trials."
"Converse was just recently recognized as one of the most affordable and safest suburbs in San Ant area," Silvas says. Converse is also within "about a 15 minute drive" of San Antonio, so it provides easy access to the River Walk, to shopping or to a Spurs game.
"About 23 percent of Georgetown is in parks," Thomas says. The parks are connected by trails that can provide about a 15-mile bike ride between upscale neighborhoods and nearby rivers.
Hagerman National Wildlife Refuge is near Sherman, and it is a "nice relaxed place where people come for the lake," Connell says. "Tourism is about 11 percent of our workforce." He also notes Sherman's proximity to the Dallas metro area allows residents to enjoy Cowboys and Rangers games.
More Info
texaswideopenforbusiness.com
www.converseedc.com
georgetown.org
greenspoint.org
jacksboroedc.com
plainviewedc.org
www.sedco.org
www.tomballtxedc.org
Illustration by bluebay at Free Digital Photos.net