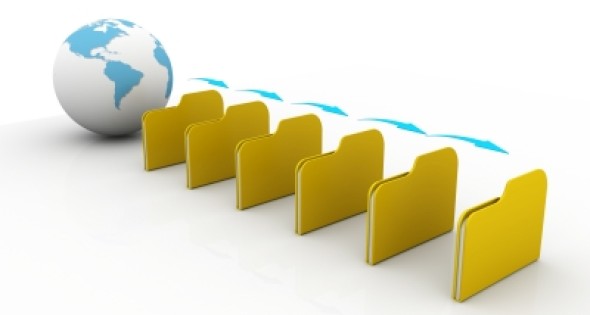 Thailand and Big Data: A Perfect Match
03 Sep, 2013
By Supisara Chomparn
IBM's decision to open its new business innovation analytics center in Thailand could not have come at a more appropriate time. In just the last year, the big data revolution has swept the globe and is now playing a crucial role in determining how businesses and governments make strategic decisions. Data analytics services are now used in nearly every industry to provide new insight that allows organizations to run more efficiently and solve complex problems with straightforward solutions.
With the recent opening of IBM's new business innovation analytics center in Bangkok, the company will be able to service a wide-range of Southeast Asian customers, a pivotal investment that will make Thailand IBM's hub for data-analytics throughout the region, and push the country further down the high-tech innovation path. While one of the main purposes of the facility is to provide cutting-edge analytics technologies and solutions to local and regional organizations, it is not its only function.
The worldwide focus on big data has drastically increased the demand for workers trained in data analytics, therefore leading IBM to spearhead online programs like its Big Data University, in order to leverage years of experience working in cooperation with local businesses and universities. The new business innovation center in Bangkok is specifically designed with workforce training principles in mind, making it a dual purpose operation that not only provides high-end software products and services, but also training for current and future big data analysts. The facility is expected to train nearly 30,000 analytics professionals during the next two years, under the concept of an "IT Clinic."
It makes sense that an innovative leader like IBM would be interested in Thailand as its Southeast Asian data hub. Considered the gateway to the region, the country touts a highly educated workforce, well developed infrastructure and steady growth within high-tech industries. These factors will become even more advantageous to tech companies operating in Thailand with the launch of the ASEAN Economic Community (AEC) in 2015, an economic partnership that will allow for greater business integration across the Southeast Asian region. 
World Class Development in a High-Growth Zone
In the last five years, IBM has opened a number of international data-analytics facilities, in cities such as Berlin, Tokyo and Beijing and its new addition in Bangkok. Thailand is geographically and economically at the center of activity within Southeast Asia and Asia as a whole, a fact that has been instrumental in its dramatic progress and IBM's choice in the country as its regional hub. In 2012, the country's economy grew by an impressive 6.4 percent, and has grown by an average rate of 8 percent to 10 percent during the last decade.
Thailand's control of Southeast Asia's only land route to Singapore and continental Malaysia also provides business advantages that have led many to describe the country as a gateway to the entire region. These economic and geographic advantages give Thailand — and in this case IBM — an edge over other Asian competitors by providing access to the continent's entire consumer base of approximately 4 billion people.
The well-developed internal infrastructure in Thailand is also a key factor for businesses that choose to invest a large stake in the country, as IBM has done. With an advanced road and railway system, six deep-sea ports and seven international airports, including Bangkok's Suvarnabhumi Airport — the 15th busiest in the world, businesses have the ability to get employees and projects to their desired destinations fast. As the second-largest member of the ASEAN Free Trade Area (AFTA), which is valued at over $1 trillion a year, Thailand offers generous incentives to companies looking to conduct business between the network's member states. In fact, trade incentives within the AFTA are so appealing, that the amount of annual U.S. investment in the region exceeds $150 billion — more than double the $60 billion invested in China.
Thailand's emerging industries beyond IT have also benefited greatly from these geographic and infrastructure advantages, and will soon also utilize the services that big-data analytics provides. A number of global life science leaders such as 3M, Bausch & Lomb, Cardinal Health and Johnson & Johnson have made the country their center of Southeast Asian operations. As the world leader in hard disk drive manufacturing and a major producer of semiconductors, integrated circuits and software, Thailand supports the efforts of companies in its $47 billion electronics exports industry by offering substantial financial packages and regular training programs for our 400,000 IT professionals. 
And while connected car technology is still in its early stages, some researchers estimate that by 2020, more than 90 percent of cars will be on a connected platform — meaning there will be a huge demand for big data analytics services from the auto industry. Automotive companies invest more than $1 billion in Thailand annually, which results in the production of approximately 1.6 million vehicles. With the largest assembling capacity in the region, Thailand ships automotive products to more than 130 countries and is home to a majority of the world's leading manufacturers such as BMW, Ford, Mercedes-Benz, GM, Honda and Toyota.
A High-Tech Workforce
A strong workforce has also been a key factor in growing the country's IT sector. Thailand excels in providing primary, secondary and advanced education. With a literacy rate of 96 percent, the country is home to 37,000 educational institutions and 20 million students. Many classes taught in primary and secondary curriculums are instructed in full or partial English — making it far easier for global companies to introduce effective workplace training programs. There are 61 colleges and universities throughout the country, and more than 100,000 students graduating with an engineering, general science or technology degree each year.
The Thai government and Thailand's Board of Investment (BOI) are working to implement a new investment promotion program focusing on building a knowledge-based economy and attracting high-tech industries. The Human Resources Development Plan is designed to ensure a large supply of personnel well qualified to fill jobs in the emerging tech industries. It also provides scholarships through the Science and Technology Scholarship Program, which aims to generate experts in six major fields — biotechnology, computer science, nanotechnology, material science, basic science and technology management.
Continued Growth
Thailand's successful shift from a manufacturing to knowledge-based economy is further endorsed by IBM's recent investment. And as the big data rise continues, Thailand, Southeast Asia, and the world will be in critical need of data-analytics services. In order to further promote data analytics in Thailand, BOI will continue to provide resources and support to companies like IBM, which place an emphasis on collaborating to create sustained research and development and workforce training in the technology space.
In addition, IBM will likely garner financial support from the government if it commits to environmentally friendly policies at its Bangkok facility. Last year, the BOI issued an investment promotion strategy for sustainable development, which includes tax incentives offered to attract investment activities related to eco-friendly products, alternative energy and high-tech industries. Companies that invest in reducing the environmental impacts of their business are now eligible for additional incentives. The BOI sees this policy trend as the basis for stronger and sustainable industrial development in Thailand, as big data becomes an increasingly energy intensive business.  
Supisara Chomparn is the director the Thailand Board of Investment's (BOI) New York office. At the BOI, she works to attract foreign investment in Thailand from North American companies. For more information please visit the BOI's website at: http://thinkasiainvestthailand.com/.
Illustration by sheelamohan at Free Digital Photos.net