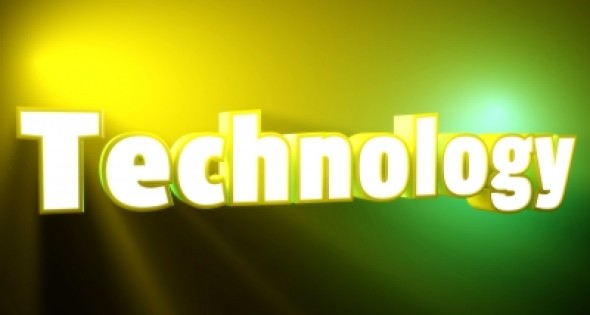 Utah Banks on Extremely High Technology
21 Apr, 2013
By Sharon H. Fitzgerald
While another state boasts Silicon Valley, Utah believes it's one-upped the West Coast with its version of a high-technology hub it calls Silicon Slopes, a combination of vital industry sectors and renowned snow skiing.
"You can land at Salt Lake International Airport in the winter and within one hour or less be on world-class ski slopes. That tells you how close we are to the mountains," says Spencer Eccles, executive director, Governor's Office of Economic Development. Eccles says Silicon Slopes, encompassing parts of Salt Lake and Utah counties, hosts a cluster of 3,000 life sciences, information technology and aerospace enterprises, fueled by Brigham Young University, Utah Valley University and the University of Utah. In fact, Eccles notes, the University of Utah is home to the Utah Science Technology and Research Initiative, designed to boost technology commercialization. Nearly 200 Utah companies have been based on research coming out of the U of U alone. Some of those prospering in the state include Myriad Genetics, Cephalon and TheraTek USA, which was acquired by Watson Laboratories.
In support of these high-growth sectors and others, Utah does offer tax incentives. Yet Eccles is quick to point out that credits are "incentives, but not subsidies. It's all about jobs, and not just any kind of jobs, but high-paying jobs."
All incentive programs are post-performance, with the tax credit available in the year following the year employers pay the tax. "It's a hand-in-glove partnership with them," Eccles says.
Industries and Innovations
Utah has a long history with moon rockets and space launches, thus it's no surprise that the aerospace sector continues to thrive. The latest evidence supporting that fact was the January announcement by Boeing of a facility purchase in Salt Lake County, where employees will manufacture "composite horizontal stabilizer components" for the 787-9 Dreamliner. In other words, elevators for the giant aircraft. Located 20 miles from Boeing's fabrication and assembly site in Salt Lake City, the new operation is expected to create about 100 jobs. Boeing is refurbishing an 850,000-square-foot plant, a project that should take about two years.
Also in Utah is ATK, which manufactures major components for both Boeing and Airbus, and Janicki Industries, whose Utah operation molds the high-technology composite wings of joint strike fighters for the U.S. military. "A lot of people are unaware that, along with the aerospace and defense industry, another industry was building that has now become very critical for the U.S., and that is a composites structures industry," Eccles says.
Weber County is the proud home of Hill Air Force Base, which is a major employer in northern Utah, says Doug Larsen, director, Weber County Economic Development Partnership.  Hill's engineering and logistics complex handles maintenance for a host of military aircraft, including the F-16 Fighting Falcon and the Minuteman III intercontinental ballistic missile.
Weber County is also partnering with Ogden City and Box Elder and Davis counties in the development of the Utah Regional NDI/NDT Laboratory, to be located at the Ogden-Hinckley Airport. The lab will specialize in nondestructive materials testing with Utah's aerospace and defense sector in mind. Area universities are expected to be heavily involved, Larsen says.
Utah's life-sciences sector is on firm ground, and its history includes the artificial heart developed by Robert Jarvik and first implanted into a patient at the University of Utah in 1982. The Primary Children's Medical Center and Huntsman Cancer Center, both in Salt Lake City, are world-renowned. Eccles notes that Utah is a leader in genetic research, thanks in no small part to The Church of Jesus Christ of Latter-day Saints and its astounding genealogy database, offering researchers an unparalleled wealth of information.
"It's really a watershed moment for Utah," Eccles says. "We have critical mass, and we're gathering notoriety. Not only are life-sciences companies expanding and locating here, but there's also entrepreneurial activity, innovation and what's coming out of our research universities in medicine and bioscience." Medical device manufacturers flourishing in Utah include Germany-based Fresenius Medical Care, which manufactures renal-disease devices in Kaysville; Merit Medical Systems, headquartered in South Jordan, which specializes in disposable devices used in interventional and diagnostic procedures; and heart-valve developer Edwards Lifesciences, with a manufacturing operation in Draper.
Eccles is quick to point out the "distinct and interactive relationship" that industries such as aerospace and life sciences have with the information technology and software development sector. Over the last several years, Utah has added IT companies that are household names: EMC, eBay, Adobe, Twitter, Oracle, Microsoft and, recently, IM Flash Technologies, a joint venture of Micron Technology and Intel. The company was formed to manufacture NAND flash memory for use in consumer electronics, handheld devices like cell phones and removable storage. The new venture in Lehi, which will employ about 1,800 engineers, is right in the heart of Silicon Slopes.
Yet another successful Utah industry, and one also closely tied to IT, is financial services. The state boasts one of the nation's largest clusters of industrial loan corporations, which tend to specialize in credit card, agricultural and business lending and generally finance for longer periods, such as 15 to 20 years. "When the banking industry collapsed a number of years ago, ILCs kept making money, and we didn't have the shake-out problems that regular commercial banks had," Eccles says.
Utah's extraordinary natural resources ensure yet another strong economic sector — outdoor products and recreation. Larsen says that sector is a "tremendously important component" of Weber County's economy, and Ogden has branded itself as an outdoor recreation hub, attracting manufacturers in the sector. "That's been an important part of Ogden City's revitalization. That effort started about 12 years ago, and now we have a major retail development right in the heart of the city. Salomon has its name right on the building." Larsen is referring to The Junction, anchored by the 125,000-square-foot Salomon Center, a recreation mecca sponsored by the sports equipment manufacturer.
Talent and Education
Cited as the primary reason technology-related sectors thrive in Utah is the state's educated workforce. More than 130 languages are spoken in the course of a Utah business day. This linguistic diversity has its origins in the extensive Mormon missionary program, but the proliferation of languages in Utah has a decided economic mission today. In Utah's major universities, about 75 languages are taught.
"We have a culture that lends itself to our workforce — extremely productive people, people you can rely upon, people who are highly intelligent and people who are extremely motivated," Eccles says, adding that Utah's population is young. Of the 2.8 million Utah residents, 1.9 million are in the workforce and 665,000 are in K-12 schools. The take-away? Companies know where their future workforce is coming from, Eccles says.
That's why Utah puts an emphasis on high-school career preparedness. The state's largest school cluster, the Granite School District in Salt Lake County, is involved in the BioInnovations Gateway, which offers a public business incubator allowing entrepreneurs and high schoolers to work together. The result is that there are patents today with Utah teenagers' names on them.
Assets
Utah is easily accessible, and that's a top asset for the state, with trouble-free interstate access and air and rail service. Box Elder County, in Utah's northwest corner, offers wide-open spaces an hour from Salt Lake International Airport. Interstates 84 and 15 skirt the eastern edge of the county, and Interstate 80 runs east-west just below the county line.
"We have plenty of room to grow," says Mitch Zundel, economic development director of Box Elder County. He notes that land prices are also lower than in the Salt Lake City region. Several industrial parks sprinkle the county, including the Box Elder County Agribusiness Park in Corinne. I-15 is just six miles to the east. "Rail is definitely in the cards," Zundel says about several potential industrial and business sites. Brigham City Airport's 8,900-foot runway can accommodate a 737 and handles a steady flow of corporate jets. These assets make the county a prime target for logistics operations. That's something Wal-Mart has already discovered, with a 1 million-square-foot distribution facility in Corinne.
Lifestyles 
An August 2012 Gallup Poll said it all, ranking Utah as the best state in which to live. "We have clean, safe cities and towns and a state that's well-run," Eccles says. Utah state government's Rainy Day Fund actually still has funds. "That speaks to the fact that, while we've had this economic downturn, we continue to have all the services we had prior to the downturn," he adds.
Eccles notes that Utah also nurtures a cultural side, with symphony, opera and ballet. There's also a small church choir of note, he quips in regard to the Mormon Tabernacle Choir. "Not what you would expect from a smaller state," he says.