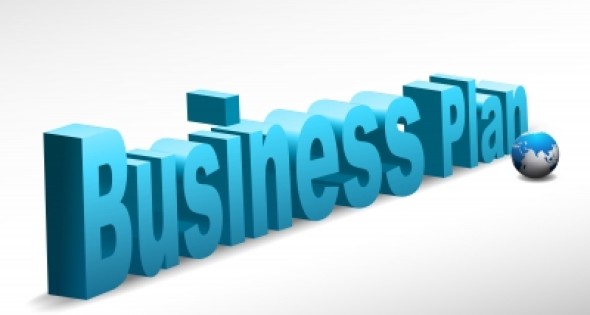 Utah Reaps Rewards of Careful Planning
25 Apr, 2014
By Rachel Hamilton
Utah has been garnering a lot of accolades in the last two years: the state was identified as one of the top five states to start a business; Salt Lake City was identified as the No. 1 city for kids; the state has two cities in the Milken Institute's top 15 best performing cities in the United States; and the state's economy has been in the black all the way through the recession.
Says Spencer P. Eccles, executive director, Utah Governor's Office of Economic Development, "It's not by chance that this is happening. We've had a really clear vision and an economic development plan that we have been executing with discipline and diligence — and we have been seeing successes."
Eccles isn't the only one who believes in his office. According to Director Sandy Emile of the Cache County Chamber of Commerce, "Utah in general is very fortunate that we have the Governor's Office of Economic Development that has a vision and an understanding of the potential of Utah — and believes in investing in that potential."
Part of that investment has been in higher education, and that has allowed Utah to increase its number of computer science grads by 47 percent from 2009 to 2013. Science, technology, engineering and math (STEM) fields are thriving in Utah.
The economic development entities and cities in the Cache Valley have put that IT knowledge to use building an innovative website for their Logan on the Edge campaign. The site will allow businesses and site selectors to search for available land, office space, and economic development tools all in one place. Kirk Jensen, director of the city of Logan Economic Development Department says, "We're doing that in an effort to create greater awareness for our area. We consider it a hidden jewel for businesses."
The combination of higher education, great workforce, high quality of life and a business-friendly regulatory environment have contributed to what Jensen calls, "a perfect storm for Utah right now."
Industries and Innovations
Utah identifies six target industries statewide: IT and software, aerospace and defense, energy and natural resources, financial services, life science, and, notably, outdoor products and recreation.
Eccles says, "We're one of a couple of states focusing on outdoor recreation as an economic cluster. We have the only Office of Outdoor Recreation. It's something that we will continue to grow."
The city of Sandy is unique for its position in outdoor recreation, a trait that Director of Business and Economic Development Nick Duerksen for the Economic Development Agency of Sandy City says helps attract large corporations like Cadence Design Systems and E-Trade. Duerksen explains, "We're 12 miles from Snowbird and Alta, two international ski resorts. We're working with them to create the ultimate base camp here in Sandy — whether for wintertime skiing or summertime mountain biking, hiking, and backpacking."
Mitch Zundel, director, Box Elder County Economic Development, says they have a stake in outdoor recreation with their shooting sports cluster. Their other industries are widely diverse and successful for their county's size, and include three steel plants, Procter & Gamble's first green plant in the country, an Autoliv plant, food production and processing like Malt-O-Meal and West Liberty Foods, and the largest Walmart distribution center in the world.
One of the things that Cache County and the city of Logan do is ensure their natural beauty stays protected as they expand businesses, according to both Emile and Jensen.
Jensen says, "We combine an ecosystem of companies and research facilities and an array of recreational opportunities and the serenity of the mountains."
 Their careful planning is part of why they have such a diverse array of industries in the county. Particularly, Cache County is a hotbed for budding tech companies. Emile lists HyClone, Wescor, Campbell Scientific, Juniper Systems, Innovar Systems, and Frontier Scientific as companies that have started up and thrived there.
 The diversity of industries is visible all over Utah, including in South Jordan, which is home to eBay's largest datacenter, Merit Medical, Ultradent Products, and offices for Morgan Stanley and Orient Overseas Container Line. Brian Preece, director of the city's commerce department, says that the reason they've attracted and kept so many companies is, "We pride ourselves on a relatively short, reasonable approval process. Our goal is not only to recruit companies, but to help them expand. We're very big on building relationships and looking on our companies as corporate partners."
 Talent and Education
 Utah has one of the best-educated workforces in the country, and, according to Eccles, there are 130 languages spoken in the state.
The workforce in Utah is enjoying a reputation for being not only educated, but dedicated to their work. As Zundel says, "It's one of the main reasons P&G came here and built such a large facility. [Our people] come to work, they work hard, they're very ethical, and they do their jobs." He adds that Box Elder County is home to Bridgerland Applied Technology College, which focuses on two-year certificate programs.
 Preece explains that South Jordan is situated near both the University of Utah in Salt Lake and Brigham Young University in Provo. This geographical advantage allows a lot of IT and medical device companies in South Jordan to draw interns from the IT programs at those universities.
Logan is home to Utah State University, which as Jensen explains, "receives quite a bit of funding for research and developing various technologies." Right now, GeoMetWatch is poised to launch revolutionary new weather satellite sensors built by USU's Advanced Weather Systems lab.
Sandy has optimized its access to Salt Lake Community College and its incubation center and staff resources. Duerksen says, "We also, with the help of the Sandy Chamber, provide on-demand webcasts [of the training sessions] you can pull up at any time."                                                              
Assets
As Eccles says, "about 80 percent of our population is in an 80 mile corridor," and that whole corridor has easy access to the Salt Lake City International Airport, as well as interstates 80 and 15. There is also easy rail access in most of the area, both for freight and commuter rail. There is a Union Pacific intermodal hub in Salt Lake City, which connects through Las Vegas to Los Angeles.
Rail is big in Box Elder County; as Zundel says, "We have […] a lot of open land that's right next to the rail, some of which is for sale." They have a lot of open land in general, which is ready for industrial use, as well as a lot of retail space and their own regional airport, Zundel says.
Emile says Cache County has a lot of cities and spaces waiting for businesses. Their area's diverse offerings will all be visible and searchable via their Logan on the Edge website, which Emile says was due to go live in mid-March.
Preece says that South Jordan has an office park called River Park "that runs at about a 90 percent occupancy," and houses several tech companies. South Jordan also claims an award-winning development designed by Peter Calthorpe called Daybreak. Preece says it's a "beautiful place" that provides a variety of housing and recreation so that a company's "CEO can live close to the work, as well as the worker bees."
Like most of Utah, Sandy can claim an infrastructure that's ready and waiting for businesses. Duerksen says, "From a business attraction standpoint, there's not a major infrastructure upgrade that needs to be done to accommodate a large office building."
Lifestyle
As the existence of Utah's Office of Outdoor Recreation suggests, Utah is a prime place for a lot of outdoor activities.
Utah is famous for having "The Greatest Snow on Earth," and Eccles explains, "it's because we get 500 inches of it annually, and it's within 30 minutes of our international airport."
The lakes in the area provide a bounty for hunting and fishing. Zundel says that Box Elder County attracts many serious duck hunters, adding, "Sometimes they'll even fly their dogs in separate."
Sandy, one of the safest cities in the country, has 1,200 acres of parks, and its beauty, according to Duerksen, "[is] not just from being close to the mountains; this was from conscious, good decisions made back in the '60s and '70s."
Salt Lake City's fully engaged symphony, ballet company, and opera, professional basketball team, Sandy's professional soccer team, and the Sundance Film Festival attest to Utah's vivid cultural scene.
Just as impressive as its natural wonders, perhaps, is Utah's health care system. Eccles explains, "We have our own state sponsored health exchange. When they were making theirs, the federal one looked at what we're doing." Utah funded its exchange itself, its health care costs have been among the lowest three in the country, and its quality consistently ranks among the highest. The state is ranked second in the country for health care.
More Info
Utah Governor's Office of Economic Development
Box Elder County Economic Development
Cache County Chamber of Commerce
Economic Development Agency of Sandy City
Logan Economic Development Department
Illustration by digitalart at Free Digital Art.net