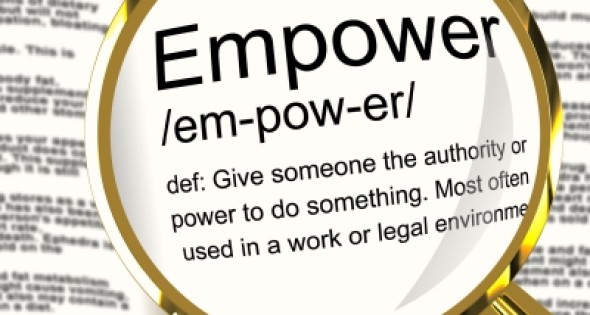 Vermont Intensifies STEM Education Efforts
21 Apr, 2013
By Rachel Duran
A piece of Vermont Gov. Peter Shumlin's vision for the state's economy consists of creating jobs in the high-tech cluster, and ensuring the workforce is ready to fill those positions. A recent initiative to support these efforts is an incentive that is awarded directly to employees that are hired to work in STEM-related fields. These employees receive $1,500 cash annually for each year they are employed, up to five years.
In this year's legislative session, which commences in June, the administration will focus on five areas:
·         Balance the state's budget without raising any broad-based taxes
·         Education reforms, with most efforts focused on STEM education (science, technology, engineering and mathematics)
·         Contain health care costs
·         Maintain and improve the state's transportation infrastructure
·         Continue programs focused on energy efficiency, as well as providing resources to increase job creation in the renewable energy sector
"We are one of the country's leading states in green jobs, and we want to increase the resources available to the industry," says Fred Kenney, executive director, Vermont Economic Progress Council, which is co-located with the Vermont Agency of Commerce and Community Development.
Vermont is home to many companies involved in wind energy and solar energy activities. "We also have several companies that are involved in developing the software to run renewable energy systems, and transform and store the energy," Kenney says. "Dynapower Co. is a major producer of systems to capture and store renewable energy." Northern Power Systems manufactures community-size wind turbines from Barre City.
Industries and Innovations
Kenney says Vermont's renewable energy cluster also features an emerging biomass sector, focused on using wood products as feedstocks. Legacy industries in Vermont include wood products, specialty food products, agriculture and tourism. The state is also well known as one the country's largest captive insurance domiciles.
In the tourism sector, the Jay Peak Resort in the state's Northeast Kingdom region, is now a four-season resort. In addition to skiing, the resort has a water park, golf course and other amenities. Kenney says the resort has made use of the EB-5 immigrant investor program to support its expansion. He says other companies in the state are implementing the program as well, which is where an immigrant investor invests $1 million in a commercial enterprise that will employ 10 full-time U.S. workers.
On the international business front, Bennington County has opened four operations for Israeli-based companies. The companies are involved in advanced manufacturing activities.
Along those lines, Kenney says: "Our existing manufacturing companies are expanding, including those involved in composites." Vermont is home to operations for Kaman Aerospace Group Inc., which acquired Vermont Composites Inc. in 2011, which operates in Burlington. Mack Molding Co., a plastic molding and metal manufacturer, has a few operations in Vermont. And Husky Injection Molding Systems Inc. has a manufacturing-refurbishing center in Milton.
"Mack Molding is the largest manufacturer in Vermont and is doing well with an emphasis on the medical device industry, which has predictable and steady growth," says Peter Odierna, executive director, Bennington County Industrial Corp. Bennington County is also home to KNE Plastics, a manufacturer that supplies the composites sector. The company has expanded from a 12,000-square-foot operation to a 35,000-square-foot operation. "Bennington County's manufacturing sector includes three major carbon companies and an emerging supply chain," Odierna says. "They are focused on the trends of lighter, stronger, faster and more fuel efficient."
WCW Inc., a manufacturer of high-end sleep systems, moved from New York State to an available facility in Manchester, located in Bennington County. Odierna says the potential for the company is promising and it is well positioned to keep up with industry dynamics.
Another of the state's manufacturing expansion projects is the combined acquisition and expansion by Revision Military Eyewear, which purchased MSA Global's helmet plant in Newport. The MSA operation was scheduled to close. Revision Military Eyewear is keeping the facility in Newport to produce solider safety systems, helmets and glasses.
In regard to Vermont's specialty foods sector, Commonwealth Dairy LLC, which located to Brattleboro a couple of years ago, is undergoing a $12 million expansion at its yogurt operation, Kenney says. In Randolph, Freedom Foods Corp., which assists artisan food companies as well as producing its own organic food products, is building a new 26,000-square-foot processing plant. In central Vermont (Washington and Orange counties), companies specialize in butter and cheese processing. The area's vineyards have also been steadily expanding the last couple of years. Of course, Vermont is also home to well-known companies such as Green Mountain Coffee Roasters Inc. and Ben & Jerry's Ice Cream.
Vermont's information technology sector is also thriving, and has seen expansion announcements from Dealer.com, a back-end website developer for car dealers; and from Mywebgrocer.com, which develops websites for grocery stores.
"We have an emerging sector in the creative economy," says Susan "Sam" Andersen, executive vice president, Central Vermont Economic Development Corp. "The Vermont Game Developers Association launched and we are seeing steady growth in the number of people relocating here. It has been small numbers; nevertheless, the movement is steady."
Andersen says her region sits in the middle of the Golden Triangle region of Montréal, Boston and New York City. "Montréal has poured millions of dollars in incentives into game development and they have grown exponentially," she says. "With that come people who want to get out of major cities, and choose a different setting to raise family or to pursue off-hours activities. Vermont offers assets in those areas."
Andersen says co-working hub locations are opening in her region and throughout the state. "These facilities are the next generation and evolution of incubators, gathering places for digital economy folks."
Talent and Education
In April, Bennington County was scheduled to hold a career week, which is a private sector initiative aimed at high school students. Odierna says the county is ahead of the curve in regard to workforce development initiatives. For example, his organization has partnered with Mount Anthony Union High School to develop the skills needed by the next generation workforce to fill the region's available jobs.
Vermont's K-12 education system boasts one of the lowest student to teacher ratios in the nation. Kenney says a talent-based proposal before this year's Legislature is the K Through Job Initiative, which would include funding for early childhood education; additional funding for higher education; additional resources to support workforce development programs; and changes to allow more dual high school and college enrollments.
Assets
Manufacturing is alive and thriving in Vermont, says Lawrence Miller, secretary, Vermont Agency of Commerce and Community Development, when referring to the results of a study released in January. The report discusses the manufacturing sector's economic impact in the state, which in 2009 contributed 11.1 percent or $2.9 billion to the state's GDP. The report also makes recommendations regarding workforce development, including addressing the urgency to increase STEM skills instruction in the school system.
Vermont's manufacturers are also innovators. The state is one of five in the nation partnering with the U.S. Department of Commerce, Eureka Ranch, and the Manufacturing Extension Partnership (MEPs) organizations to implement a new system to grow new products and markets up to six times faster, while reducing risk from 30 percent to 80 percent.
When it comes to the availability of sites and facilities in the state, in Bennington County, empty buildings have filled up as companies carry out expansion decisions. As a result, Odierna says officials will capitalize on programs such as new market tax credits and incentives such as the Vermont Employment Growth Incentive (VEGI) to assist in developing building inventories. VEGI is a deal closing fund.
Lifestyle
In central Vermont, Barre City is finishing the first year of its main street reconstruction program. One of the highlights of the effort is the decision by the Vermont Community Action Council's to locate its main campus in the city. The council will consolidate its operations, which are located throughout the state, to a building that is under renovation.
Andersen says Barre City has also developed a TIF district to further support developments. One of the renovated facilities will house multiple tenants, including a good portion of the operations for the state's department of education. "We will see several hundred new employees working in downtown Barre City," Andersen says.
In regard to quality of place in Vermont, Andersen says the state ranks high as a healthy state, a low crime state, and a state dedicated to education. "We have unbelievable natural resources, from sailing, wind surfing, dog sledding, snow shoeing, skiing and more. We are located one-and-a-half hours from Montréal, and three-and-a-half hours from Boston. And for a state of 640,000 people, we have a high quality of cultural events in the state."
Illustration by Stuart Miles at Free Digital Photos.net