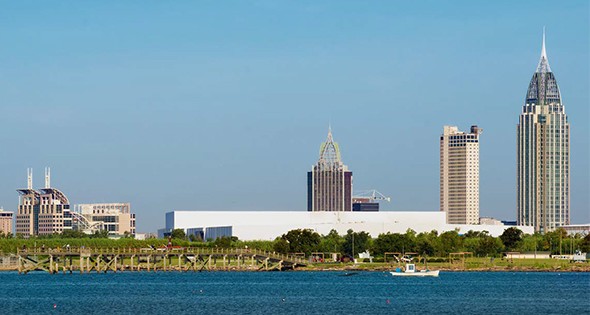 ALABAMA: Build, Nurture, Elevate
30 Sep, 2019
As global brands, homegrown startups and Fortune 500 companies have discovered, Alabama's aim is to grow, prosper, succeed and win. That strategy has paid off handsomely in the last decade making the Yellowhammer state an economic force to be reckoned with. Key industries have continued to grow producing prosperity and profits.
Alabama is fostering an innovative spirit in technology based economic development, making investments in talented entrepreneurs and cutting-edge research. The state offers twenty four two-year community and technical colleges which provide specific, accessible educational opportunities to support various industry needs and twenty nine four-year colleges and universities, seven of which are leading engineering and research schools. These institutions offer access to state-of-the-art technology, research, and competitive graduates. The Economic Development Partnership of Alabama is working to strengthen the state's entrepreneurial ecosystem by working with universities, entrepreneurs, investors and companies to make this new generation of economic development a priority.
Alabama Launchpad, a public- private partnership, is at the centerpiece of the state's strategic economic development plan that focuses on job creation through innovation, entrepreneurship, research and development, and commercialization. Other areas in which the state excels in:
Alabama has the second largest timberland base in the United States with nearly 23 million acres.
Alabama exported $2.4 billion in chemical products in 2013 making the chemical industry the second largest exporter in the state.
Alabama's aviation and defense industry has been integral to U.S. Space and Defense programs for more than 50 years. Home to Redstone Arsenal and Marshall Space Flight Center where the Saturn V rocket was designed the next-generation Space Launch System is being developed in the state.
In 2012, Airbus located its first American jetliner production facility in Alabama. The company began delivering aircraft to customers in early 2016. Alabama exports of Aerospace equipment and parts were valued at over $1.8 billion in in 2017.
Over 600 bioscience companies, including 54 medical device and equipment companies produce quality products and science in Alabama.
Alabama has seventeen National Institute of Health (NIH) funded institutions, representing $274 million in NIH funding.
In 2018 Toyota and Mazda announced Alabama as the location for a $1.6-billion joint-venture automotive assembly plant that will employ up to 4,000 people. The plant capacity will be 300,000 vehicles per year, and production is expected to start by 2021. Products will include the Toyota Corolla and a new Mazda crossover. And of course Alabama is home to vehicle assembly plants for Mercedes-Benz, Honda and Hyundai, All of these are joined by a growing list of automotive suppliers – Kamtek, Lear, ZF, Topre, Gestamp, Mando, Mobis, Flex-N-Gate, Fleetwood Metals, and North American Lighting, just to name a few.
To complement the bustling and growing business atmosphere, Alabama has an abundance of natural resources, a diversity of natural and scenic wonders and ideal weather to complement every vacation, family adventure or business trip whether to the mountains or the miles of sandy shorelines on the Gulf Coast.
ALABAMA: CULLMAN
……………………………………………………………………..
Modern infrastructure, market access, modest business costs and a business-friendly community are all reasons to locate you business in Cullman, Alabama. Whether it is a new development, expansion of an existing building, or workforce training programs, we are dedicated to helping your business thrive.
Cullman consistently ranks among the top micropolitan areas in the United States. We are located between Huntsville, the fastest growing city in Alabama, and Birmingham, the largest city in Alabama. Cullman offers the convenience of national retail stores, restaurants and entertainment venues, while maintaining the positives of a smaller town.
The Cullman Regional Airport is a joint venture between Cullman City and Cullman County. The current north/south runway is 5500'x 100' with pilot-controlled lighting. It is accompanied by a full-length lighted taxiway, 56 T-hangars, 10 corporate hangers, helicopter hangers, and a terminal building with a full-service restaurant. The airport has precision approach path indicators, with an RNAV approach, and an automatic weather observation station. It can accommodate corporate jets and private planes and is conveniently located just minutes from downtown, industry and entertainment venues. There are 18 usable acres available on-site for future development.
Wallace State Community College (WSCC), located in Cullman County, has a proven record of meeting the specific training needs for local industries. WSCC offers a Part 61 and Part 141 fixed wing and rotor-wing flight school. This college is a virtual powerhouse in educational programming, with more than 50 majors leading to degree, certificate and transfer opportunities.
Cullman residents take great pride in their community and strive for excellence in everything they do. Cullman offers tributes to the past, enthusiasm for the present and an eye towards the future – an ideal community to stay a while…..Or a lifetime! For more information: Jamie Troutman, EcDMP Cullman Economic Development Agency Direct: 256-775-7225 jamiet@cullmaneda.org
ALABAMA: HUDSONALPHA INSTITUTE FOR BIOTECHNOLOGY
……………………………………………………………………..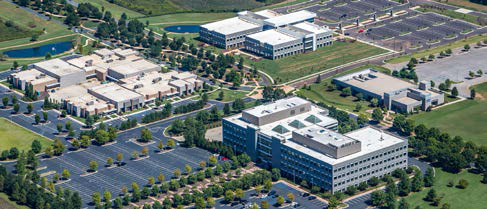 How might DNA predict which patients will benefit most from new classes of drugs as treatment? How can the identification of genetic markers in human DNA lead to detecting cancers more rapidly? How can discovering genes associated with ALS and other neurodegenerative diseases provide promising treatments?
At the HudsonAlpha Institute for Biotechnology, scientists tackle these and other questions on the forefront of genomics daily. More than 40 bioscience companies have chosen to establish a presence on the HudsonAlpha campus, taking advantage of proximity to this cutting edge research and the state's growing biotech workforce.
Alabama, known historically as an agricultural economy, transformed itself over the past 70 years. The state has quietly capitalized on a business-friendly environment to become a leader in aerospace, automotive, advanced manufacturing and bioscience. HudsonAlpha's Educational Outreach team plays its part by developing the talent that these future-facing industries demand. Led by Neil Lamb, PhD, the Institute prepares students to fill the growing need for laboratory technicians, quality control specialists, genetic counselors and other roles in life sciences organizations.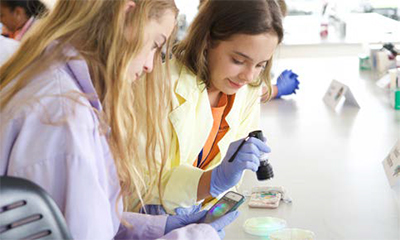 Education programs at HudsonAlpha train future scientists through hands-on classroom modules, digital learning materials and in-depth camp experiences for educators and students. BioTrain interns gain skills and knowledge that prepare them for the workforce as well as related higher education coursework. Simultaneously, interns improve their professional skills through weekly lunch seminars that focus on learning to work in a professional setting and dealing with workplace values such as punctuality, respect and time management.
HudsonAlpha was founded as a nonprofit to combine the power of academic research with the resources of the commercial sector. Since its founding more than a decade ago, the mission of the Institute has been to bring discoveries to market more quickly, and HudsonAlpha has already completed a number of successful tech transfers in pursuit of that goal.
Associate Companies on the HudsonAlpha campus are encouraged to participate and take advantage of "the Business of Biotech"– a series of entrepreneurial and commercialization support programming focused on the needs of early-stage biotech companies as they look to grow. These efforts also help accelerate new therapeutics, medical devices, diagnostics and other innovations. VP for Economic Development Carter Wells leads the team providing these incubation-like resources for life sciences companies of all stages and sizes.
Companies can lease co-working style desks, as well as premier lab and office space with flexibility for scaling on campus. Larger companies may find a site along the double helix park.
The Institute's 152-acre biotech campus offers room to grow and access to quality resources, including top talent and a ready workforce, continuous knowledge sharing and funding sources for intellectual property — all in a collaborative community of bioscience enterprises.
ALABAMA: ELMORE COUNTY
……………………………………………………………………
The Elmore County Economic Development Authority is committed to improving the economic well-being of the business community and enhancing quality of life through the creation and preservation of jobs and wealth in Elmore County. Located in the heart of the River Region, Elmore County has a strong transportation infrastructure, a skilled and ready workforce, and an abundance of recreational opportunities. Elmore County has a strong and supportive business climate that attracts new business and industry to complement and enhance a vital and growing existing business community.
Boasting dynamic schools, unified leadership, extraordinary natural beauty and a superior quality of life, Elmore County Alabama has a rich history of being a predominantly agricultural area, but in recent years, it has started to make the transformation to the one of the fastest-growing counties in the state. The county offers the best of both worlds to individuals settling here: small towns with high-quality education, low-crime rates, and low-cost of living, next to a major metropolis in Montgomery.
Elmore County is defined by lush forests, flowing rivers, wide welcoming lakes and a population of hard-working citizens who honor their heritage, whether it is Native American, European, or African. Northern Elmore County lies home to two freshwater lakes with access to more than 70 square miles of recreational waterways. With distinctive lake homes lining its shores, Lake Martin is becoming known world¬wide for its sparkling waters and for wise land-use developments that honor the land and its waters. Lake Jordan boasts some of the best bass and crappie fishing in the South.
Throughout Elmore County there are cities and towns that welcome all who visit… and those who find reason to put down roots and join the gentle Southern way of life that are the envy of all who travel to the county.
Companies moving to Elmore County can be sure they will find a capable, experienced workforce to meet their needs, while individuals know they will find a place they can belong. It is no surprise that businesses world-wide are considering Elmore County for their base of operations or their next expansion. With the leadership of the Elmore County Economic Development Authority, and a spirited cooperation from municipal leaders, the county is poised to continue its development. The low tax rates and attractive climate that yields moderate winter temperatures and little to no snow each year make Elmore Count appealing to many executives. The days are beautiful with typically 214 sunny days per year and an average July high temperatures reaching about 92 degrees. Centrally located with two major Interstates, I-85 and I-65, passing through and bordering portions of the county, transportation routes for commerce and travel are abundant.
Elmore County Alabama – where business meets pleasure.
ALABAMA: ETOWAH COUNTY
……………………………………………………………………
Ideally situated adjacent to Interstate 59 between Birmingham, Alabama and Chattanooga, Tennessee, Little Canoe Creek Mega-Site in Etowah County, Alabama is the largest tract of land in North Alabama currently designated as an Alabama Advantage Site. All due diligence has been completed and the site is ready for development.
With over 1,000 acres and potential for future growth, this one-owner, county-owned property boasts Class 1 rail access through Norfolk Southern. International air service is available 45 minutes away in Birmingham and Northeast Alabama Regional Airport is ten minutes from the site.
Alabama Power's transmission lines are already tied into the site. Both 4" and 8" high-pressure gas lines are on-site and direct service is possible with 10" and 12" gas transmission lines located approximately one mile away. Commitments have been made to extend water and sewer service onto the site and both fiber and copper cabling systems allow for high-speed internet.
Alabama is a right-to-work state and the area's workforce is comprised of over a half-million people within a one-hour commute, including 60,000 who work in manufacturing. Within a 30-minute drive the workforce stands at 75,000. Gadsden State Community College and other local, regional, and state workforce development partners offer excellent training programs to support our local industries including the new FAME apprenticeship program.
In addition to the quality site, transportation, infrastructure, and workforce, the quality-of-life in Etowah County is an additional factor that companies will appreciate when looking for a location for their business. The Coosa River, Neely Henry Lake, and Noccalula Falls offer beautiful nature and outdoor recreation. Historic downtown Gadsden is home to a growing arts and entertainment district. Additionally, residents enjoy a cost of living that is 85.6% of the national average.
For more information about the mega-site and how "Quality Comes to Life in Etowah County, Alabama," visit QualityComesToLife.com.
ALABAMA: GADSDEN
……………………………………………………………………
Gadsden has a diverse manufacturing base representing; Automotive, Metal Fabrication, Advanced Manufacturing, Aviation, Healthcare and Food & Farming.
Gadsden's location on I-59 places it at the heart of the Southeast automotive industry. The City is thirty minutes away from one OEM and a morning's drive away from eight others. Additionally, Gadsden's workforce is second to none. They have a ready supply of labor of all types, from unskilled to highly trained workers ready to tackle your next project. Gadsden also has a variety of training systems in place that can design workforce training programs to meet your specific needs, from welding to robotics, Gadsden is ready to work and work hard.
Motus Integrated Technologies of Holland, MI, recently chose Gadsden, Alabama for its new state of the art 15 million dollar plant. Kevin Kernan COO of Motus commented: "We chose Gadsden for a few key reasons. First, the proximity to our customers. Motus is a trusted supplier to Honda, GM, Toyota, Daimler, BMW, Nissan, Kia, and Mazda. Put simply, this new location will allow us the best opportunity to deliver the best automotive interior products possible to these loyal customers. Second, Gadsden was a place where we knew we could attract the very best talent. We believe strongly in the workforce here."
Additionally, Gadsden offers a unique value proposition with a low cost of living and an amazing quality of life. Located in Northeast Alabama amidst an array of beautiful natural features, the area offers hiking like the Black Creek Trails at Noccalula Falls, exploring Lookout Mountain, fishing the Coosa River, or participating in any number of unique events hosted by the city. Gadsden offers the amenities of a large city, with the laid back, lifestyle of a small town.
ALABAMA: NORTHWEST ALABAMA
……………………………………………………………………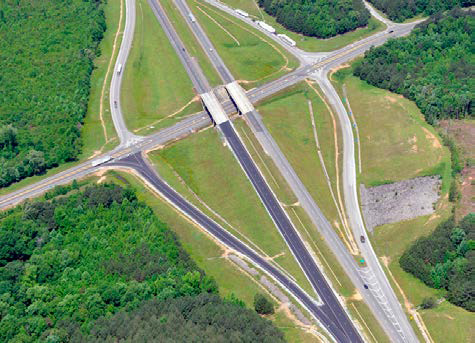 The Northwest Alabama Counties of Fayette, Lamar and Marion have unbeatable highway infrastructure including two interstates, I-20 immediately to the south and 9 exits to the north on the nation's newest interstate, I-22, connecting Memphis to Birmingham.
Although rural, the Region is within an hour's drive of 5 major metros, or just over 1.7 million people. Consider these residents as added depth to the labor pool, as drive-times are on average just over a mile per minute, with stress-free scenic commutes for those who do so. A 200-mile radius encompasses just over 15 million people, making the area desirable for distribution-logistics centers.
Six Fortune 500 companies operate facilities here as well as a variety of smaller foreign, domestic and start-up "home-grown businesses." The diversity of products and services they provide is the best testimony to the broad capabilities of the workforce and the locational advantages, as each will attest that they enjoy a business environment that encourages and fosters success.
The following target industries have been identified as perfectly suited for the Tri-County region. In addition to Distribution/Logistics, the region is ideal for Automotive Parts and Vehicle Assembly (12 OEM's within 250 miles), Specialty Metal Fabrication, and other vehicles, such as lawn and garden, construction-related equipment, recreation vehicles and transport trailers.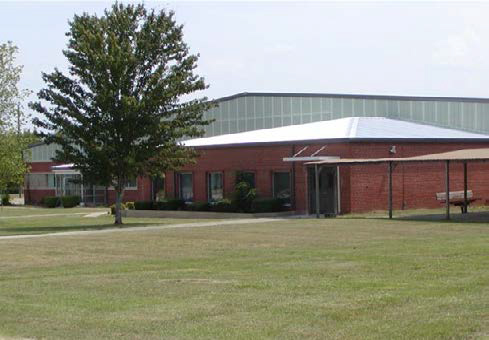 One close look at the region will reveal that the location, labor force, lower-cost business environment and welcoming atmosphere result in a place where your business can thrive
For more information on Northwest Alabama, please call 800-399-7205 or visit their website at northwestalabamaeda.org