Brampton Economic Development
11 Nov, 2014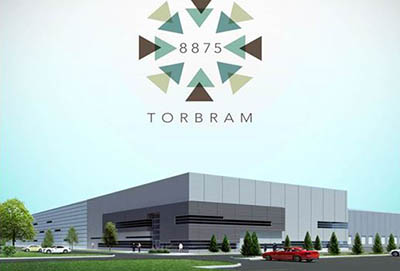 At the centre of it all will be the new 900,000 SF 8875 Torbram Road.
Explore this LEED Gold, multi-tenant designed building in one of the GTA's most desirable locations, Bramalea Business Park, Brampton Ontario.
8875 Torbram Road Site Plan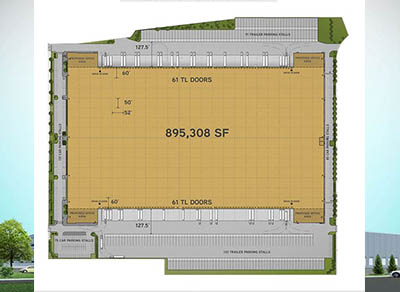 OPTIMAL NETWORK LOCATION & CORE LOCATION ACCESSIBILITY ADVANTAGE;

Rail, Road & Air

CN Intermodal/CP Intermodal / Pearson Int'l Airport / Highways 401,407 & 410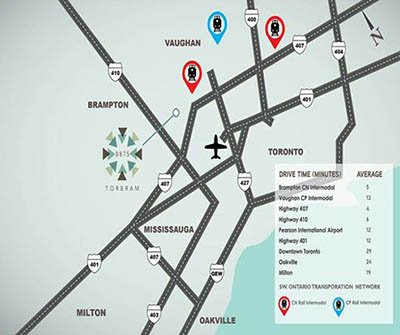 8875 TORBRAM ROAD – FEATURES

Gross Floor Area
895,308 SF
Office Area
3% To Suit
Shipping Doors
122 Truck Level
(1/7,339 SF) 4 Drive-In
Trailer Parking Stalls
224
Car Parking Stalls
308
Total Lot Size
37.4 Acres
Zoning
M3A Industrial
Electrical
4000 amps service w/transformer and
347/600 volt

Brampton – We are the people-powered economy
What is the best part of Brampton? The people are.
This video presents Brampton and all its advantages….


For More Information on this property of other available sites & properties within Brampton go to;
City of Brampton Economic Development Office
Ontario, Canada
edo@brampton.ca, 905-874-2650 | 1-888-381-BRAM (toll free) | 905-874-2670
Twitter; @bramptonecodev