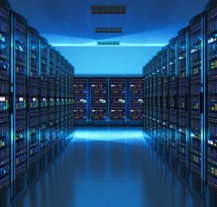 Next-generation applications and new information technology causing Data Centers to modernize
One of the real growth areas reflecting both the additional work in cyber activity and the fact that all businesses want to keep their info on the "cloud" is the explosion of new data centers and the expansion…
Economic development relies on a steady and evolving convergence of communications technologies using applications based on IT developments.
It's common sense today to recognize the convergence of communications and information technology (IT). In fact, information technology is now part of the communications device most people have in their pockets…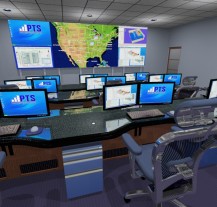 Caption: A network operations center built by PTS Data Center Solutions. Photo: PTS Data Center Solutions Inc.
By Rachel Duran
Ultraconvergence of the cloud is as revolutionary as colocation was to the data center.
Several significant data center projects have been announced this year, highlighting the architectural advances in the…
Deciding between on-premises or collocated data centers options? Read this first.
By Rachel Duran
Businesses need solutions in order to manage mountains of information where Internet-connected devices, combined with big data analytics and increased security measures necessitate additional computing power and storage.
Businesses are constantly evaluating whether to…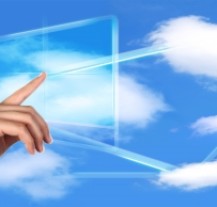 By Rachel Duran
The uptick in cloud services fuels the expansion of data center operations.
A recent survey by IT industry analyst, Neovise, of IT leaders and decision makers discovered that 54 percent of the organizations are using some type of public or private cloud services. These numbers are expected…