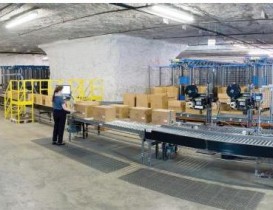 Interior of SubTropolis.
The National Archives and Records Administration (NARA), which oversees the management of all federal…
Furnished housing aggregator, Nestpick, have released the 2017 Furnished Apartment Index, detailing the cost of both furnished and unfurnished apartments in 100 cities around the world. The results reveal whether it makes more financial sense to rent furnished or unfurnished in 100 cities, as well as the minimum salary required…
Appriss Inc., which provides data and analytics services to help clients address safety, fraud, risk and compliance issues, will expand its Kentucky presence by 200 jobs, investing $11.3 million as it relocates its headquarters within Jefferson County, Gov. Matt Bevin announced recently.
"Appriss is a leading employer in Kentucky…
Producer sentiment toward the agricultural economy improved slightly in October, according to a monthly survey of 400 agricultural producers from across the United States.
The Purdue University/CME Group Ag Economy Barometer landed at 135 in October, up three points from September. It represented the third-highest reading since data…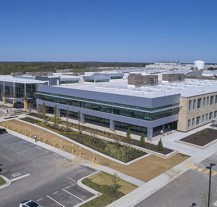 Fresh off its announcement this spring of a $1.33 billion investment at Toyota Motor Manufacturing Kentucky Inc. (TMMK), Toyota continues to make big moves in Georgetown.
In September, company leaders announced another nearly $121 million in reinvestment, which will allow TMMK to increase production capacity for its 2.5…
Dr. David G. Bronner, CEO Retirement Systems of Alabama and long-time champion for economic development throughout the state, was honored Monday by the International Economic Development Council's (IEDC) Institutional Leadership Award in Toronto, Ontario, Canada.
"On behalf of the IEDC board of directors and Honorary Awards Committee, congratulations…