Interior of SubTropolis.
The National Archives and Records Administration (NARA), which oversees the management of all federal…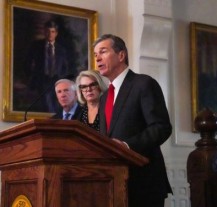 Global specialty chemicals company will locate an advanced materials research site in Charlotte
Albemarle Corporation (NYSE: ALB), the global specialty chemicals company headquartered in Charlotte, will expand and create at least 200 jobs in Mecklenburg County, Governor Roy Cooper announced. The company will establish an advanced materials research and development…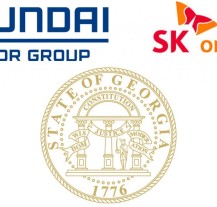 Governor Brian P. Kemp announced that Hyundai Motor Group (HMG) and SK On have selected a site in Bartow County for a new electric vehicle (EV) battery manufacturing facility that will supply Hyundai Motor Group's plants in the U.S. One of the largest economic development projects in state…
Investment further establishes the Kalamazoo, MI site as one of the most technologically advanced science facilities in the world, expanding access to Pfizer's breakthrough medicines. 
Governor Gretchen Whitmer announced that Pfizer Inc. will be investing $750 million in its Kalamazoo, Michigan facility, expanding production and creating 300 good-paying…
Officials from The Toro Company recently announced the company will be expanding its Perry, Okla., manufacturing facility, home to Ditch Witch and other leading construction brands. The move is expected to bring up to 100 new jobs to the rural community and expand its current building by an additional 200…
Former shipyard transformed into global logistics hub
JEFFERSON PARISH — T. Parker Host (Host) announced the grand opening of the former Avondale Shipyards as Avondale Global Gateway. The former shipyard has been transformed during the past four years since its acquisition into a global logistics hub for intermodal commerce.
"Four years…