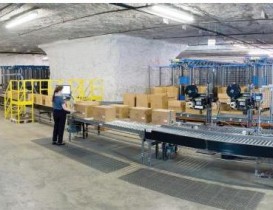 Interior of SubTropolis.
The National Archives and Records Administration (NARA), which oversees the management of all federal…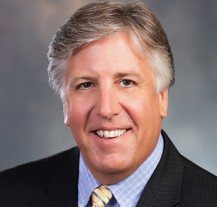 KP Development has signed leases with two more tenants who will be occupying a total of 150,000 square feet across two buildings at the Fenton Logistics Park taking shape at the site of the former Chrysler plant in Fenton, Missouri.
Starting in January 2018, BJC's Clinical Asset Management…
According to the most recent Gallup polls, fears of falling victim to cybercrime and mass shootings top the list of crime worries among Americans. Keeping these findings in mind, the personal-finance website WalletHub took an in-depth look at 2017's Safest Cities in America.
To determine where Americans…
Furnished housing aggregator, Nestpick, have released the 2017 Furnished Apartment Index, detailing the cost of both furnished and unfurnished apartments in 100 cities around the world. The results reveal whether it makes more financial sense to rent furnished or unfurnished in 100 cities, as well as the minimum salary required…
Appriss Inc., which provides data and analytics services to help clients address safety, fraud, risk and compliance issues, will expand its Kentucky presence by 200 jobs, investing $11.3 million as it relocates its headquarters within Jefferson County, Gov. Matt Bevin announced recently.
"Appriss is a leading employer in Kentucky…
Producer sentiment toward the agricultural economy improved slightly in October, according to a monthly survey of 400 agricultural producers from across the United States.
The Purdue University/CME Group Ag Economy Barometer landed at 135 in October, up three points from September. It represented the third-highest reading since data…