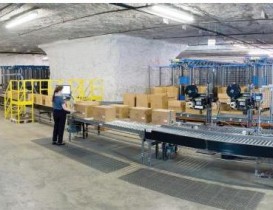 Interior of SubTropolis.
The National Archives and Records Administration (NARA), which oversees the management of all federal…
Contrary to public perception, U.S. manufacturing and logistics industries experienced dramatic growth over the past generation, says a new report from Ball State University.
U.S. manufacturing production grew 11 percent since the dot.com bust (2000-03) and the ensuing economic turbulence of the 2001 and 2007-09…
Michael Gravier, an Associate Professor of Marketing and Supply Chain Management at Bryant University, recently wrote a piece for Supply Chain Management Review where he stated that "supply chain management is entering its era of greatest growth." The logic behind the piece is that the supply chain industry has just…
Manufacturing is returning to the United States. In 2016, leading technology brands collectively announced billions of dollars in investments in U.S. manufacturing, creating hundreds of thousands of jobs and supporting the new concept of reshoring. But manufacturing today is not the same as when it left.
Gone are many…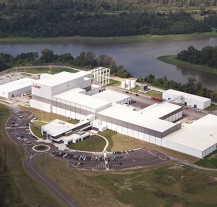 This list provides site-selection considerations that are most likely to cause problems when not addressed early in project planning.
New manufacturing facilities represent a significant capital investment for any owner. By taking an approach that addresses a facility's production and performance requirements in conjunction with the site requirements…
Grand  Valley  Delegation  in  D.C.  to  Support  Western  Colorado Energy  Trade,  Jordan  Cove  Pipeline  Project

GRAND  JUNCTION,  CO  (June  26,  2017)– Last  week  a  delegation  of  civic  and  business  leaders  from  the  Grand  Valley  visited  Washington  D.C.  to  advocate  for  the  completion  of  the  Jordan  Cove  pipeline…