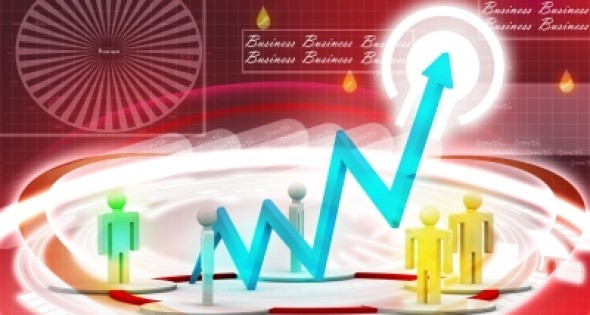 Illinois Growing Rapidly in Diverse Directions
26 Nov, 2014
By Rachel Hamilton
The economy in Illinois is growing rapidly, and businesses and economic development entities are diversifying quickly to pull themselves out of the hard times that started in 2008.
"The Great Recession hit us really hard," says Dave Roeder, communications director of the Illinois Department of Commerce and Economic Opportunity. "Illinois had some problems already — some of its own making," he explains, listing the crises in the budget and pension system and ethical concerns in the previous gubernatorial administration as some examples.
The current governor, Pat Quinn, has worked hard to turn the state around with pension reform, spending cuts and the paying of outstanding debt, Roeder says, adding that in the last year, they've seen a drop of about 2.5 percentage points in unemployment statewide.
"We think we're a compelling value proposition for any company looking to expand, especially when you consider transportation, quality workforce, and educational institutions we offer," he says.
Companies from diverse industries are indeed expanding in Illinois, in small urban centers as well as the outskirts of Chicago.
"We have $350 million in projects completed last year or underway right now. I don't know of any other community in Chicago that can say that," says Victor Narusis, business recruitment coordinator for the Village of Huntley, which is located on the northeast side of the Windy City toward Rockford.
The village of Arlington Heights is also to the northwest but closer to the city center of Chicago than Huntley. Arlington Heights has diversified its strengths in retail, back office, health care and science and technology, with AT&T, Paylocity Corp., European Imports Inc. and the Northwest Community Hospital being big players.
Further south in Illinois, halfway between Springfield and St. Louis, is the city of Litchfield, which "is primed for growth and expansion," says Tonya Flannery, city administrator and director of economic development, city of Litchfield.
Coal was discovered nearby five years ago, and locomotive, construction, agricultural and other heavy and advanced manufacturing are all growing there, necessitating the city to consider a third industrial park, Flannery says.
Down to Business

The Illinois Economic Development for a Growing Economy (EDGE) tax credit is applied for up to 10 years to qualifying companies' state corporate income tax liability and is calculated based on the revenue the state will receive from their income taxes, the amount of money they will invest in the state, and the amount of jobs created.

Illinois has a flat corporate income tax rate of 9.5 percent statewide.

The Business Development Public Infrastructure Program can provide grants of up to $500,000 to local governing entities for public works projects on qualifying public property that directly benefit the public and qualifying expanding or relocating companies that will be able to create or retain jobs.

The National Science Foundation ranked Illinois fifth in the nation for the number of doctorates awarded in science and engineering.
Industries and Innovations
"If you look at Federal Bureau of Labor Statistics numbers from 2000 to 2012, it shows that the net growth of business establishments in Illinois rose during that period by close to 25 percent," Roeder says. "That rate was more than double the rate of our closest competitors in the Midwest."
Weber-Stephen Products, which already produces all of its non-gas grills in a plant in Huntley, announced a $750,000 global distribution facility that is expected to create an estimated 500 new jobs to be built in the village, Narusis says.
Other manufacturers in Illinois include Pittsburgh Pipe, originally from St. Louis, and Alply Insulated Panels LLC, an alternative construction materials manufacturer from Mississippi, both of which now have facilities located in Litchfield.
The Rockford area is known for its aerospace and aviation industry, and AAR Corp., a major service company for advanced military and civilian aircraft, has announced a new hangar at Chicago Rockford International Airport, a $15 million investment that is expected to create 500 new jobs over the next five years and open fully in 2016.
In the Huntley area "there is a significant concentration of advanced manufacturing, aerospace and automotive, and biomedical," Narusis says.
One biomedical company is Life Spine. "They're a high tech R&D firm making titanium and other metal implants for people with damaged spines," Narusis explains. He also says that moving their operations to Huntley will allow them to expand their research and development and go into manufacturing.
Huntley has recently announced that Centegra Health Systems will be constructing a new hospital that is expected to create an estimated 1,000 jobs and be the second new hospital built in Illinois in the last three decades, Narusis says.
"Paylocity," says Michael Mertes, business development coordinator for the village of Arlington Heights, "filed for an IPO this year and sold 7 million shares of stock on opening day." The payroll and human resources software providers have about 400 employees in Arlington Heights, he adds. In agriculture, Roeder says, Illinois usually competes with Iowa to be the nation's most prolific corn and soybean producers.
Talent and Education
"One of the signature achievements we've had in the last couple of years is that the state of Illinois secured the first digital manufacturing and design institute, which is being built in Chicago," Roeder says, adding that the state has provided $16 million in seed funding, and the Department of Defense provided $70 million for the design of advanced military projects.
"This is a think tank for manufacturers where they can access all the know-how they need to make them more efficient, compete overseas and bring more jobs to the state," he says. "We hope it's an attraction for a lot of good talent."
Chicago also boasts an incubator called 1871 that has become a social networking hotbed for technology innovators, Roeder says. "In just a couple of years, they have spun off businesses that are responsible for 1,000 jobs," he says.
"We are also very aggressive in our job training programs and we try to be very creative with those," Roeder says. "We partner with good agencies in [a business's] area —community colleges and other groups that can provide skilled training they need."
"We have a highly educated resident base [in Arlington Heights]," says Mertes. "Of our residents age 25 and older, over 50 percent have a bachelor's degree, and over 95 percent have a high school diploma."
Huntley, Narusis says, is one of the fastest growing communities in the Midwest. "When I was a kid," he says, "Huntley was a town of about 1,500 people. Today, we're at about 25,000."
Assets
With access to the Great Lakes and river systems that lead all the way to New Orleans and beyond, Illinois's natural assets have been a major factor in making it what it is today.
Its rail, air and roads are also extensive and strong, and they are being strengthened.
"There's been a $31 billion public works project going on in Illinois over a number of years that emphasizes those types of transport improvements that will help communities and companies grow," Roeder says. One focus of the campaign has been improving locks and dams in the Illinois River.
It was also instrumental in the creation of a new highway interchange in Huntley. "We're on a stretch of I-90 called the Golden Corridor," Narusis says, explaining that their industrial park offers 2.5 miles of visibility and now direct access to I-90.
They also have access to both the Chicago and Rockford workforce markets and airports there, and Narusis says they always target approving new businesses within 45 days of application — something they were able to do for Weber-Stephens so their facility could open within the calendar year.
"We have immediate access to I-90 and Illinois 53 which turns into two interstates," says Mertes of Arlington Heights. "We have Metra commuter [rail] stations to Chicago and are within a 15 minute drive to O'Hare." Chicago O'Hare International Airport is one of the busiest airports in the world.
"The city has always developed its own industrial parks," says Flannery of Litchfield, a town with access to both Norfolk Southern and BNSF rail and to both I-55 and I-70.
The businesses in the two existing industrial parks have a unique symbiotic relationship with each other and the community, Flannery says. They are diverse and most of them have 200 or fewer employees, she says, "so if there are layoffs, the others can absorb that. The industries generally work together to keep those people employed." The city is now looking at building a third park.
Outdoors and Recreation
The Cache River State Natural Area covers 14,791 acres and four distinct ecological regions with a collection of flora and fauna not often found together, including tracts of bald cypress trees, some of which are over 1,000 years old, and many rare waterfowl.
Lifestyle
Illinois is a state with access to major metropolitan culture and entertainment thanks to Chicago, and it contains some 73 state parks to provide outdoor recreation.
Even in Huntley, which has been growing so rapidly, there are all the amenities of a Chicago suburb, Narusis says, including one of the best school districts in the state with an award-winning Chinese language program.
Arlington Heights and Huntley both have award-winning park districts, and Arlington Heights, Mertes says, has five of the state's top 35 public high schools according to U.S. News & World Report. It's also home, he says, to Mitsuwa Marketplace, the largest Japanese grocer not on a coast.
Litchfield offers more outdoor recreation, including Shoal Creek Nature Conservation Area. Even being less urban, they do have Litchfield Oncology Institute which networks with St. John's Hospital in Springfield, Flannery says, bringing in specialists to the radiation center. "That's pretty unique for a small community," she says.
More Info
Illinois Department of Commerce and Economic Opportunity
Illustration by cuteimage at Free Digital Photo.net