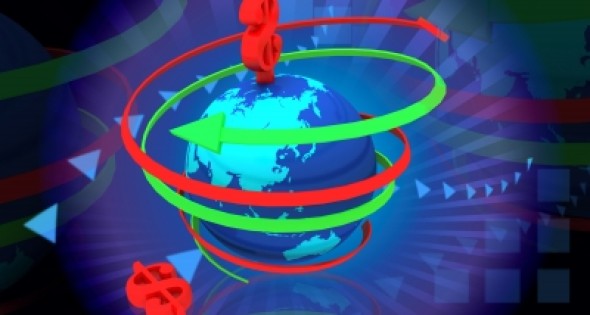 West North Central Midwest Improves
29 Sep, 2015
Interview by Rachel Duran
We are in a muddle through economy; one that is not getting better or worse.
Editor's Note: This interview was conducted on Aug. 10, 2015. For the latest information in regard to the U.S. economic forecast, visit www.conference-board.org.
The economic story line for states including Illinois, Wisconsin, Indiana, Ohio and Michigan, focuses on strengths in the manufacturing sector, consumer spending and a healthy housing market.
At the national level, economists predict the national economy will hover near a little more than 2 percent GDP for the remainder of the year, and possibly into the early months of 2016. While job creation continues at approximately 200,000 new jobs a month, wages aren't rising. And, as has been the case for some time, businesses continue to resist making investments.
Ken Goldstein says wage growth is the single indicator to follow as a sort of road map to any changes taking place in the economy. Goldstein, an economist with The Conference Board, outlines where the economy stands, including a review of the West North Central Midwest economy.
Rachel Duran: The U.S. economy seems to be running in neutral.
Ken Goldstein: The economy has a bit of momentum, which may well carry us through the holiday period. This economy is not very strong, but it is strong enough to move forward.
The consumer market continues to replace automobiles. During the post-recession period consumers were not willing or did not have the wherewithal to purchase a new car. In fact, the average age of cars was 11.5 years at the peak, which was viewed as "normal." Prior to that replacement was taking place closer to four or five years old.
So over the last few years consumers have been replacing old automobiles with news cars, trucks and SUVs.
The second factor moving us forward is the continued improvements in the job market, with more than 200,000 jobs added per month, every month. However, this hasn't helped increase pay or boost consumer confidence or encouraged them to spend — excluding vehicles.
None of this activity has encouraged businesses to improve investments. Growth in the rest of the world is slower than it is here. There has been a little improvement in terms of export growth. The rise in consumer spending has helped increase import growth, which is working against business investment at the moment.
With a projection of a little more than 2 percent GDP growth, we could see a bit more growth if the housing market continues to pick up, especially in regard to rental and multifamily developments, more so than single-family developments. Housing could be a positive.
On the flip side, negatives include continued problems in the financial sector, in trade, in investment, as well as the public sector, both at the national and state levels.
Duran: How are the country's economic regions navigating this economy?
Goldstein: If we break down the country in to four basic regions, we find we are experiencing a delayed recovery in the West, especially in California. We continue with reasonably strong growth but no real momentum in the Northeast. There is a little pick up in the South.
We even see a pick up in the Midwest, which has been the laggard in the economy in the last five and six years. There has been an increase in some areas, especially in Michigan, which I find surprising.
Duran: Why is Michigan's economic performance a surprise?
Goldstein: Michigan has had a number of problems, financial and otherwise. It certainly helps that vehicle sales have been as strong as they have been. But this is not just a vehicle comeback story.
I think Michigan, one of the weakest of the 50 states, might have finally turned the corner, certainly in terms of employment.
The other piece of the story for the Midwest is what is going on elsewhere in Ohio and Illinois, for example. There hasn't been a negative offset to the improvements that we see in Michigan. We are experiencing an increase in the old manufacturing base of the United States. It is tied to the gains in consumer spending, especially spending on durables, furniture and appliances.
It would be better if we were getting increases in business investments of capital equipment, especially in regard to noncomputer equipment, such as farm implements.
Duran: What is the economic tale unfolding in Ohio and Illinois?
Goldstein: The growth is also across Wisconsin and Indiana. It is a manufacturing story, it is a consumer story, and a housing story. There has been an increase in rental units in cities such as Milwaukee, Chicago, Detroit, Columbus, Cleveland and so on.
The improvements in housing, with people taking out loans and mortgages, has created improvements in some of the financial markets.
Duran: Where are the areas to watch in the West North Central Midwest?
Goldstein: Growth over the next two to three quarters will have to depend on consumer demand, and the companies that feed into consumer demand and staples. Those are the folks to watch.
The folks that will probably not experience increases in the next two or three quarters are those whose companies depend on businesses making purchases of new machinery and equipment.
Those communities that are tied to trade with the north will not see much of an economic increase given that Canada's economy is not as strong as the U.S. economy. On the other hand, if we do start to see growth there, it would be a good sign.
The thing to focus on is how much of an improvement we experience in terms of new home construction, and certainly in terms of home sales. Whether that delivers a positive impact for the national economy and for the Midwest is entirely possible — even if the Federal Reserve raises interest rates in September.
And at some point economists expect with the consistent job growth each month and the tightening of the labor market that wages will start to increase.
If, in the fall, we are still asking when wages are going to pick up, we need to rethink just how strong the consumer market and national economy really are. And how much of a benefit will it be for those communities in the Midwest that are more dependent on consumer demand.
If you want a road map for the path we are on for the next two to three quarters — if you want to look at a single number — look at wage growth.

Ken Goldstein is an economist with The Conference Board, and can be reached by emailing ken.goldstein@conference-board.org. The Conference Board is a global, independent business membership and research association working in the public interest. Learn more by visiting www.conference-board.org.
Illustration by renjith krishnan at Free Digital Photos.net