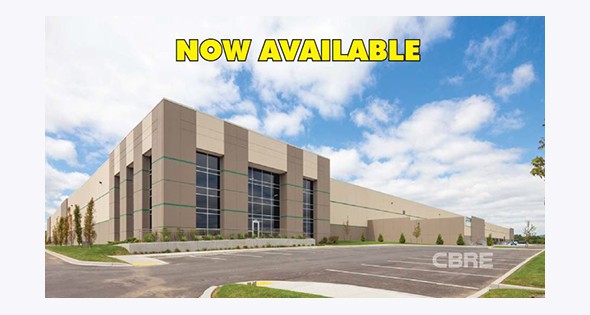 PARK 480 CLASS A DISTRIBUTION FACILITY FOR LEASE
03 May, 2016
548 CEDAR GROVE ROAD
SHEPHERDSVILLE, KENTUCKY 40165
With over 106 million square feet of industrial space, the Metro Louisville market is a desired location for manufacturing, distribution, and e-commerce companies. Among the advantages of the Metro Louisville market are a solid workforce, strong
manufacturing base, three key interstates, and a major air shipping hub (UPS Worldport), which has created countless
opportunities for manufacturing companies and a strategic solution for many companies' supply chain strategies.
FEATURES
• 189,040± SF Available
• Divisible
• 32' Clear Height
• (18) 9' x 10' Dock Doors
• (2) 12' x 14' Drive-In Doors
• Cross Dock
• BTS Offi ce Space
• ESFR Sprinkler System
• T-5 Fluorescent Hi-Bay Lighting
• Zoned I-L
• For Lease: $3.70/SF/YR, NNN
PROPERTY OVERVIEW
AVAILABLE SPACE:
189,040± Square Feet (520' x 360')
TOTAL BUILDING:
500,918± Square Feet (520' x 960')
DOCK DOORS:
(18) 9' x 10' Dock Doors; Expandable to 26
DRIVE-IN DOORS:
(2) 12' x 14'
CLEAR HEIGHT:
32'
OFFICE AREA:
Build-to-Suit
LOADING:
Cross Dock
LOADING BAY:
60' x 60'
COLUMN SPACING:
50' x 60'
FIRE PROTECTION SYSTEM:
ESFR
TRUCK COURT SIZE:
West Truck Court: 125' with 60' Concrete Apron
East Truck Court: 140' with 60' Concrete Apron
PARKING:
Approximately 70 Vehicle Spaces & 32 Trailer Spaces
Up to 89 Future Vehicle Parking Spaces Available
LIGHTING:
T-5 Fluorescent Hi-Bay Lighting
YEAR BUILT:
2014
STRUCTURE EXTERIOR:
R-11.4 Continuously Insulated Precast Wall Panels
SITE AREA:
40.43± Acres
HVAC SYSTEMS:
Gas Heat System
ZONING:
I-L
ELECTRIC:
2,000 Amp, 480/277 Volt, 3-Phase, 4-Wire, 60 Cycles
FLOORS:
7" Concrete Slab
ROOF:
Thermal Plastic Olefi n (TPO) with R-20 Insulation
UTILITY PROVIDERS:
Electric: Salt River Electric (www.srelectric.com)
Natural Gas: Louisville Gas & Electric (www.lge-ku.com)
Water: Louisville Water Company (www.louisvilleky.gov/LWC)
Sewer: Metropolitan Sewer District (www.msdlouky.org)
DISTANCES
• 0.7 Miles to Interstate 65
• 10.3 Miles to Interstate 265
• 13.9 Miles to Ford Louisville Assembly Plant
• 14.8 Miles to UPS Worldport
• 21.2 Miles to Downtown Louisville
• 134 Miles to Indianapolis, Indiana
• 154 Miles to Nashville, Tennessee
BULLITT COUNTY
The Bullitt County submarket currently has 11,582,512 square feet of industrial space.
The majority of the properties in the Bullitt County submarket are owned by institutional industrial companies and are leased to a variety of e-commerce, distribution, warehouse, and assembly companies. Bullitt County is located along Interstate 65 and is just south of Louisville, UPS Worldport, and Ford Louisville Assembly Plant.
For More Information Please Contact:
Kevin A. Grove, CCIM
Senior Vice President CBRE
Doug Butcher, SIOR
Senior Vice President
T + 1 502 412 7615
T + 1 502 412 7641
kevin.grove@cbre.com
doug.butcher@cbre.com
www.cbre.com/louisville
6060 Dutchmans Lane | Suite 100 | Louisville, KY 40205 | +1 502 429 6700
© 2015 CBRE, Inc. This information has been obtained from sources believed reliable. We have not verified it and make no guarantee, warranty, or representation about it.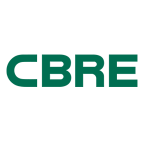 Any projections, opinions, assumptions or estimates used are for example only and do not represent the current or future performance of the property. You and your advisors should conduct a careful, independent investigation of the property to determine to your satisfaction the suitability of the property for your needs. Photos herein are the property of their respective owners and use of these images without the express written consent of the owner is prohibited. CBRE and the CBRE logo are service marks of CBRE, Inc. and/or its affiliated or related companies in the United States and other countries. All other marks displayed on this document are the property of their respective owners.