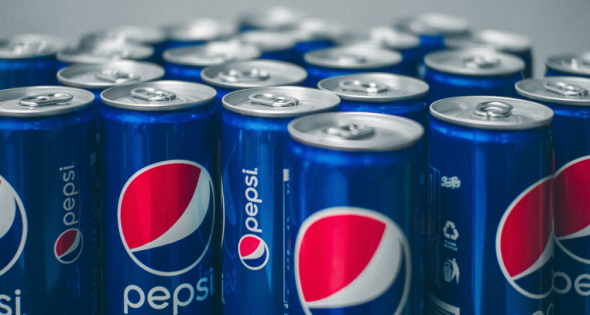 PepsiCo to Invest $180 Million in Mega-Fulfillment Center in Osceola County
24 Aug, 2021
Project Will Create 180 Full-Time Jobs
PepsiCo today announced its $180 million investment in a 355,000 square-foot mega-fulfillment center that will create 180 full-time jobs in the area.
Located at Poinciana Boulevard and conveniently near the SunRail Line, the project includes advanced technologies allowing PepsiCo to serve both retail and eCommerce customers with customized product portfolios. This project is the first-of-its-kind in Florida and provides continued growth in Osceola County and the surrounding communities.
PepsiCo and its operating businesses employ more than 7,600 associates across Florida and this location will add to PepsiCo's existing footprint in Osceola County beyond its existing Gatorade beverage plant in Kissimmee, Fla. Construction will begin in early 2022 and the site will be operational by early 2024. Hiring for the new jobs will begin in late 2023 with start-up anticipated in 2024.
"This is fantastic news and great timing for the residents of Osceola County," said Osceola County Commission Chairman Brandon Arrington. "Opportunities like this don't happen every day, but the creation of 180 new jobs is something needed for our residents – many who are struggling to find employment in the wake of the chaos created by the COVID-19 pandemic. The company's commitment to Osceola County is commendable and this project will allow our residents to get a step into these much-needed jobs."
Osceola County is supporting this effort with an Economic Development Ad Valorem Tax Refund provided the project has invested the $180 million and created 180 full-time jobs and will retain the jobs for ten years.
"PepsiCo has a strong presence in Florida and is a proud member of the Osceola County community," said PepsiCo Senior Director, Economic Development, Kathy Alfano. "We appreciate the assistance and support of Osceola County as they have been instrumental to this project."
About PepsiCo 
PepsiCo products are enjoyed by consumers more than one billion times a day in more than 200 countries and territories around the world. PepsiCo generated more than $70 billion in net revenue in 2020, driven by a complementary food and beverage portfolio that includes Frito-Lay, Gatorade, Pepsi-Cola, Quaker, Tropicana and SodaStream. PepsiCo's product portfolio includes a wide range of enjoyable foods and beverages, including 23 brands that generate more than $1 billion each in estimated annual retail sales. 
Guiding PepsiCo is our vision to Be the Global Leader in Convenient Foods and Beverages by Winning with Purpose. "Winning with Purpose" reflects our ambition to win sustainably in the marketplace and embed purpose into all aspects of our business strategy and brands.
For more information, visit www.pepsico.com.