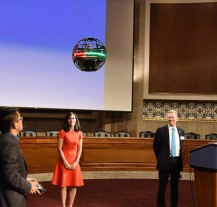 Unmanned Cowboys CTO Ben Loh and CEO Dyan Gibbens demonstrate their Atlas UAV at a Senate Aerospace Caucus luncheon. Photo: AIA
Interview by Rachel Duran
The aerospace industry creates lines that are less dependent on government-funded work.
Members of the aerospace industry continue to expand their commercial product lines…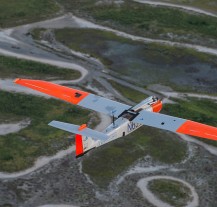 The Lone Star UAS Center's RS-16(right) flies over Port Mansfield, Texas during a mission in June of 2015. Photo: Texas A&M University – Corpus Christi/Marketing & Communications
By Mark Kleszczewski
The sky's the limit for emerging drone sector.
Though originally developed by the military decades ago…
Honeywell Aerospace executives joined members of the Commonwealth of Puerto Rico earlier this week to break ground on the construction of a new research and development laboratory that the company will operate in the northern municipality of Moca.
During the last months, Honeywell Aerospace has been working closely with the…
© 2023 Business Xpansion Journal