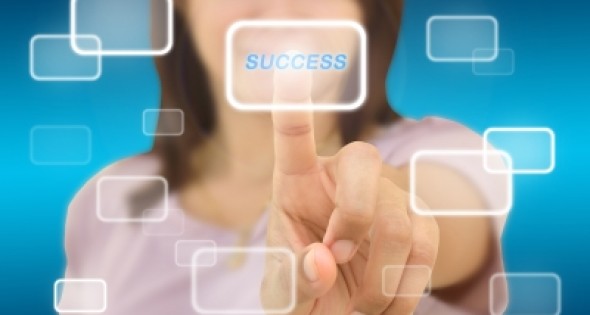 Choose New Jersey: A Business Port after the Storm
28 Feb, 2013
By Sharon H. Fitzgerald
New Jersey's message is clear: Not even a storm of historic proportions will keep the state down.
"As soon as Superstorm Sandy was over, immediately we put on our website the header, 'New Jersey: Still Open for Business,' " recalls Tracye McDaniel, president and CEO of Choose New Jersey, an independent nonprofit charged with helping to fuel the state's economic growth.
Sandy slammed into the East Coast in late October and laid waste to shoreline and infrastructure in several states. New Jersey was one of the hardest hit. "All New Jersey companies were impacted by Sandy ns some way or another, whether it was through a power outage or whether they were on the coastline. At this point, we can say that so many businesses are moving forward," McDaniel says. "That's the story we really want to tell — the lights aren't off, closed signs aren't on doors. So much of the state is doing business here."
The new tagline is "New Jersey: A State of Resilience," a nod to the Garden State's ability to rebound after both a recession and a massive storm. "New Jersey is strong, and we're coming back fiercely," McDaniel says.
Industries and Innovation
A "traditional stronghold" for New Jersey is manufacturing, McDaniel says, noting that the sector spans from the chemical and petroleum industry to medical devices and food processing.
"Food processing is huge for us," says Lisa Morina, executive director of the Gloucester County Economic Development Department. "It has to do with our location, the Interstate 95 corridor between New York and Washington, and the number of people you can reach, particularly with perishables."
She adds, "An offshoot of that is the wine industry, which has also been a big economic driver." In fact, New Jersey wineries, and there are more than 40 of them, are garnering acclaim from wine experts.
A rising sector is aviation, aerospace and defense. New Jersey was ranked No. 6 for manufacturing employment in space and defense by the TechAmerica Foundation's Cyberstates report of 2011, the most recent study. Ten miles west of Atlantic City is the 5,000-acre campus of the William J. Hughes Technical Center, the national scientific test base for the Federal Aviation Administration.
Breathing life into New Jersey's economy are the life sciences. "Our life science sector is one of our major hubs," McDaniel says. New Jersey defines that sector broadly, from the care delivered at its 12 teaching hospitals to drug discovery and medical-device development. New Jersey is home to 17 of the world's top 20 pharmaceutical, medical technology and diagnostics companies, including Pfizer, Johnson & Johnson, Merck, Novartis, Bayer HealthCare and C.R. Bard. In November 2012, Governor Chris Christie announced that 75 emerging technology and biotech businesses will share $60 million from New Jersey's Technology Business Tax Certificate Transfer Program. That's an increase of $30 million from the previous year. The program allows companies to sell tax losses and research and development tax credits to raise money to invest in their operations.
"The health, biosciences and education sectors are growing by leaps and bounds in Camden County," says Louis Cappelli Jr., Camden County's freeholder director. Just across the Delaware River from Philadelphia, Camden County boasts three hospitals: Cooper University Hospital and Our Lady of Lourdes Medical Center, both in Camden, and Virtua Medical Center in Voorhees. "All of those hospitals have grown dramatically over the past two or three years," he adds. A partnership of Cooper and Rowan University resulted in a new medical school, which opened in the summer of 2012, just in time for the arrival of its inaugural class in August.
"With our nationally known health care facilities and their expansions, there's a natural fit for biotech companies to be involved in this area," adds Patrick Shuttleworth, director of economic development and business services for Camden County.
Also boosting New Jersey's life sciences cache was Gov. Christie's signing last August of the New Jersey Medical and Health Science Education Restructuring Act, which gave Rutgers University nearly all of the University of Medicine and Dentistry of New Jersey, creating a research giant. The legislation also elevated Rowan to a research university and allowed its takeover of the UMDNJ's osteopathic medical school in Stratford. "This will serve New Jersey well for research and development funding, recruiting top talent to the state and retaining the talent we have," McDaniel says.
Talent and Education
New Jersey draws from a workforce pool of 4 million in the greater tri-state area. The state ranks No. 1 in employment for chemists, No. 2 for biochemists and No. 3 for microbiologists.
"New Jersey is home to one of the most highly educated workforces in the nation," McDaniel says. "In fact, we boast about having the nation's — and maybe the world's — highest concentration of scientists and engineers per square mile. We have more than 260,000 scientists and engineers."
New Jersey's Department of Labor and Workforce Development has two programs designed to match talent with jobs. The first is Talent Networks, which focuses on the specific needs of six key industries: life sciences, advanced manufacturing, technology and entrepreneurship, financial services, health care and logistics. The second is OnRamp, a free talent-search service that allows employers to post job offers and quickly get a list of top candidates.
Assets
New Jersey is a logistics dream, what with its location in the heart of the Northeast corridor and its multiple transportation options. That is why industry giants such as Barnes & Noble, Toys "R" Us, Home Depot and Coca-Cola Enterprises have massive distribution systems in the state, as do FedEx and UPS. Within a day's drive of the Garden State is 40 percent of the U.S. population.
In addition to highway and rail, New Jersey has three major seaports and a large international airport. Newark Liberty International Airport and ports Elizabeth and Newark are owned by the Port Authority of New York and New Jersey in the northern part of the state, across from New York City. The South Jersey Port Corp. operates a seaport on the Delaware River in Camden. That port is a destination for bulk cargo such as coffee, cocoa beans, plywood, steel, scrap metal, nuts and fresh fruit.
In Gloucester County, construction is under way on the first new port facility on the Delaware River in more than 50 years. The $250 million Port of Paulsboro will be a 190-acre deepwater marine terminal with four ship berths. "We anticipate that it's going to be a break bulk facility, so we expect that there will be products coming in that are going to food related," Morina says. An impact study predicts that activity at the new port will result in more than $161 million in annual business revenue, more than $13.5 million in local purchasing and annual tax payments of nearly $21 million. The facility is expected to open in late 2014 or early 2015.
The fact that New Jersey "can get people and products together" is one reason why international corporations are giving New Jersey a look, McDaniel notes. "We have five foreign trade zones, and we're actively looking at recruiting companies for foreign direct investment," she says.
Lifestyle
Access to a convenient and efficient East Coast transportation system is one of the perks of living in New Jersey, McDaniel says, adding that Jersey beaches, Atlantic City and historic boardwalks add to the state's charm. "We work very hard in New Jersey, but we also have access to theater and sports and museums and symphony and beaches that allow us to also play hard," she says. New Jersey's image has taken a hit, thanks to television shows such as "Jersey Shore" and "The Real Housewives of New Jersey," McDaniel acknowledges, but she says the state is working to "turn that image upside down."
Morina loves Gloucester County because of its proximity to the beach and metropolitan amenities. "Yet we're still relatively rural, very suburban, a great place to raise a family yet still with access to job opportunities," she says.
Adds Shuttleworth, "We value our space and have a great quality of life."
Illustration by Photokanok at Free Digital Photos.net