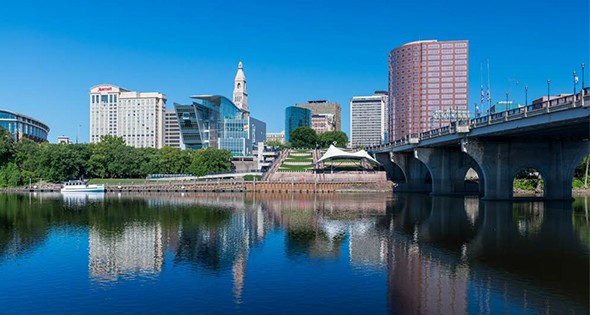 CONNECTICUT: Competing on the World Stage
11 Dec, 2019
Situated in the heart of New England surrounded by some of the largest and culturally important markets in the nation, Connecticut has quietly developed a robust, modern economy, producing an annual Gross Domestic Product of just over $264 billion. The state's population of 3.5 million is highly-educated thanks to a well-funded and modern system of public schools and workforce development programs aimed at preparing workers for the future and attracting new businesses to Connecticut.
Connecticut's economy is largely driven by its growing health care and health insurance sectors. According to data provided by the Connecticut Business & Industry Association, the state's health insurance industry generates $15.5 billion in economic activity and contributes more than $209 million in state taxes. Additionally, Connecticut's insurance carriers employ 25,000 statewide with an average salary of $123,000, nearly twice the state average.
Connecticut's economic and political leadership is making the necessary adjustments to compete on the world-world as a center for technology companies and jobs. Through the Growth & Emerging Companies Strategic Initiative – a program launched by the Connecticut Technology Council (CTC) – the state is encouraging and supporting new tech startup companies with the potential for rapid scalability and expansion.
Connecticut's proximity to major markets and important transportation routes makes the state ideal for the transportation, distribution, and logistics (TDL) sector. To ensure a ready workforce for this sector, Connecticut has instituted the Education & Workforce Partnership and working to identify the necessary skills for new TDL sector jobs and implement training programs for future workers.
Only 110 miles east to west, and 70 miles north to south, Connecticut boasts a diverse array of natural resources for any outdoor enthusiast, from sailing and fishing along Long Island Sound to hitting the links on the state's world-class golf resorts.
CONNECTICUT: BRISTOL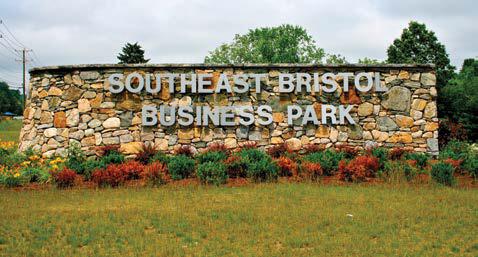 Bristol, Connecticut is the place to be to grow your manufacturing business. A community of approximately 61,000 residents with a storied manufacturing history – Bristol offers a unique package of incentives for new and existing manufacturing businesses. Bristol enjoys the important advantages of a central location close to several major metropolitan markets: New York and Boston each lie within 100 miles of Bristol; Hartford is 16 miles away; and New Haven is 25 miles south. Connecticut's Interstate 84 is less than five miles south of Bristol off CT Route 229. CT Route 72 through Bristol connects Interstate 84 with Interstate 91, providing access to Fairfield County, New Haven County, and New York City to the south.
Economic Development
The City of Bristol fosters an environment that is supportive of economic development and growth. The City manages a number of economic development incentive programs to encourage the retention, relocation, or creation of new businesses.
Manufacturers and/or distributors building in Bristol are eligible for a 5-year, 80% tax abatement on the new construction. Additionally, business owners are eligible to apply to local grant programs offering sizeable funds to assist with new building construction and for the purchase of manufacturing equipment.
Available Properties
Located on CT Route 229 just minutes from Interstate 84 and ESPN's world headquarters, the Southeast Bristol Business Park is attracting manufacturers and other companies interested in building state-of-the-art facilities. It is ideal for manufacturing, warehouse/distribution, biotech companies, and other corporate headquarters.
Testimonials:
"Our satisfaction with the City of Bristol's assistance during our relocation from another community just a few years ago helped to make our current decision to expand our building an easy one. We look forward to continuing to grow in Bristol." – Walter Czupryna, Owner, AMKO LLC
"Enflo has grown significantly in recent years, and we are very fortunate that the City of Bristol has helped support our growth. We received local grant assistance to purchase machinery that has given us a competitive edge in our market and will support the addition of new employees in the future." — Mark Lamoureaux, President, Enflo LLC
Ready to Learn More?
Contact the Bristol Development Authority (BDA) at 860-584-6185 or visit bristolallheart.com for more information. The Development Authority will draft an incentive package that can put your business where it needs to be.