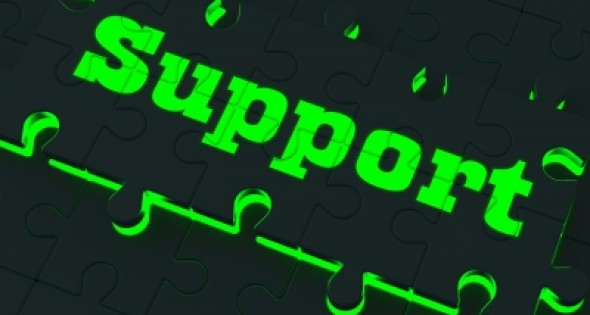 Connecticut: Smaller Government Advances Business Climate
31 Jul, 2013
By Rachel Duran
Connecticut's officials have seen a decrease in government sector jobs in the last couple of years, and a slight increase in private sector jobs. This "leaning" of state government by Gov. Dannel Malloy and legislators has created stronger and pro-active customer services.
"We have run 100 lean programs across the organizations and we are finding ways to cut our turnaround time by 50 percent to 90 percent, in some instances," says Catherine Smith, commissioner, Connecticut Department of Economic and Community Development. "We are becoming a friendlier state in which to do business."
One of the areas of improvement deals with energy costs. "We just passed a comprehensive bipartisan energy strategy that aims at getting us cheaper, cleaner and more reliable energy in the future," Smith says. Connecticut's officials also continue to invest in the state's education system, including the University of Connecticut (UConn) system, to build upon a workforce that is rated among the nation's top five.
Smith says the state has created a comprehensive strategy and execution plan to offer support for startups, small businesses and large companies. "The plan hits on all cylinders," she says.
In regard to startup-related initiatives, Smith says the Connecticut Innovations program was doing a good job making equity investments; however, the pipeline wasn't as robust as it could have been. The state has added funds to boost the offerings available through Connecticut Innovations, which is a quasi-government entity.
Smith says there are 350 companies involved in the program; a program that will receive $5 million in annual investments during the next four years. "We think it will help tremendously to create a critical mass of entrepreneurs," Smith says. "Connecticut is one of the nation's top producers of patents. We are not doing as well in terms of putting those patents to work to reach commercialization and therefore business growth."
At the local level, entrepreneurship initiatives are encouraged in Hartford. In October, Hartford will partner with Ottawa, Ont. to host a Startup Weekend. These 54-hour events take place on a regular basis worldwide.
"This is an opportunity for entrepreneurial-minded people to come together to build new businesses, primarily mobile or web-based apps," says John Shemo, vice president and director of economic development, MetroHartford Alliance. "It is more a learning experience than actual job creator. The main thing is for people to learn to work as a team and build a business."
The state's business infrastructure also includes the Small Business Express Program, which offers small loans and matching grants to companies with less than 100 employees. The funding is in recognition that the banking community has turned off the taps to companies. These are companies that are ready to make a new investment or hire an additional employee but need a bit of support to make the move. There are 750 companies involved in the program, which have agreed to retain 7,500 jobs and create 2,800 new jobs in the state.
 Industries and Innovations
Large corporations wishing to expand or relocate to Connecticut will be interested in the First 5 program, which offers support to companies that are making investments of $25 million and creating 200 jobs within five years; or creating 200 jobs within two years. Fifteen projects are available for the funding; 10 projects have been announced.
One of the projects was the consolidation of NBC Sports' affiliates to a campus in Stamford. The company wanted to be located close to New York City, but not be in the market, dealing with hassles and higher costs. The company will add 300 new jobs, for a total of 450 jobs.
In another project, Alexion Pharmaceuticals Inc. is building a new global headquarters operation in New Haven, which will add 350 jobs in the area, creating another 200 jobs to 300 jobs during a three-year period.
Smith says Connecticut is well suited to support six main industry clusters, including insurance and financial services; health care and bioscience; advanced manufacturing and aerospace, and tourism.
Hartford's officials will host the second annual Insurance Market Forecast in the fall, which brings together C-level insurance and financial service executives to discuss the latest in the industry. Connecticut is a leader in finance and insurance, ranking No. 2 in total employment. The sector accounts for 19.4 percent of the state's economy.
In regard to health care and bioscience firms, Connecticut is home to 800 such companies, and ranks sixth in the country for the number of scientists and engineers living in the state. A recent important expansion in the sector is the announcement by The Jackson Laboratory that it will develop a new arena of research in the state. Jackson Laboratory is building a genomics research center and expects to hire up to 600 people during a 10-year period.
In Hartford, the MetroHartford Alliance has launched the Connecticut Health Council to bring the industry together to network and brainstorm issues. Shemo says Hartford is building quite a cluster in the medical devices sector, where companies are able to easily transfer their aerospace industry manufacturing skills to medical device manufacturing.
Back at the state level, the aerospace sector exported $6.7 billion worth of products and services in 2012. Leading companies are United Technologies and Sikorsky, Pratt & Whitney and Kaman.
Connecticut also embraces digital media companies, which comprise an industry of rapid growth in the state. The state's media cluster consists of ESPN, NBC and Blue Sky, among others.
In regard to green technologies, the Clean Energy Finance and Investment Authority is the nation's first "green bank," where more than $30 million has been invested by homeowners to install solar panels, leading to the creation of 400 jobs in 2012.
Talent and Education
Connecticut's officials have added some tools in the last couple of years to support workforce developments. The Step Up program, administered by the state's Department of Labor, takes the risk out of hiring. Smith says companies want to hire; however, the cost of hiring, and the possibility of selecting the wrong person, holds them back. "The program is a declining subsidy program that they [companies] administer," Smith says.
As part of the Job Expansion Tax Credit program, more than 1,000 participating companies receive tax credits for every employee they hire, for every month they are hired. "You get at least $500 a month in tax credits; and it might be as much as $900 if you hire a vet or someone who is disabled," Smith notes.
Assets
The metro Hartford region is part of the Connecticut Fastrak bus line, which is a unique service in New England. The 10-mile dedicated bus line is a rail alternative, offering service from Hartford to New Britain. The line is under construction.
Hartford will also benefit in the future from a commuter rail service, which will run from Springfield, Mass., to Hartford to New Haven to New York City.
In regard to foreign direct investments in the state, in June, Hartford's officials teamed with the Jewish Federation of Greater Hartford to host the Connecticut Israeli Technology Summit, which had more than 200 participants from the government of Israel, Connecticut state government and entrepreneurs from both countries. "I am optimistic that we will see some matches come out of this," Shemo says.
Lifestyle
Connecticut's officials are dedicated to creating livable communities, having extended a 10-year, $500 million commitment to build new and renovate existing housing. Housing developments, mostly apartments, are under construction in downtown Hartford. The downtown will also receive a boost with the relocation of UConn's satellite campus in west Hartford to downtown Hartford. Site selection is underway for the campus.
Hartford's officials are also underway with the iQuilt Plan, which is a way of connecting downtown's assets. Part of the project may include daylighting the Park River.
Shemo says co-working spaces are beginning to spring up in the metro Hartford area. The Axis901 co-working space, built by the city of Manchester, is up and running. In Hartford, reSET has created a co-working hub to support social enterprise startups. In related activities, a maker's community space will open in downtown Hartford this year, which will offer shared equipment. Another maker's community space will open next year at the Goodwin College campus in east Hartford, which is affiliated with the Connecticut Center for Advanced Technology Inc.
The ability to embrace new ways of working and foster life-work balance in Connecticut allows for quality returns. "The business climate is getting better every single day in Connecticut," Smith says. "And we have a governor who is committed to expansion and growth and doing all in his power to make sure that happens."
More Info
Illustration by Stuart Miles at Free Digital Photo.net