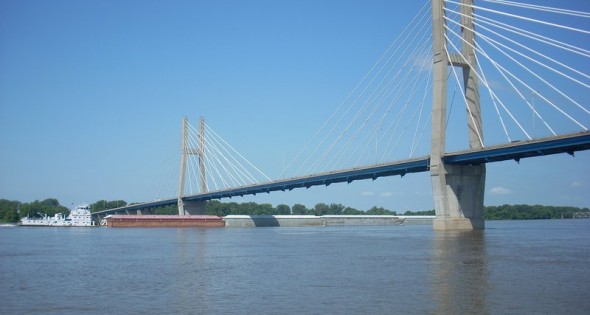 Illinois: Mid-America Port Receives State Support for Intermodal
04 Nov, 2014
The Mid-America Intermodal Port in Quincy, Ill., is one step closer to reality after the recent announcement by Governor Pat Quinn of an investment of up to $1.3 million from the Illinois Jobs Now! capital construction program. The investment will help complete the planning and design phase for the estimated $80 million intermodal port project, which will be developed as a public-private partnership. This includes all design work; obtaining the necessary local, state and federal permits; property documentation; and wetland disturbance mitigation.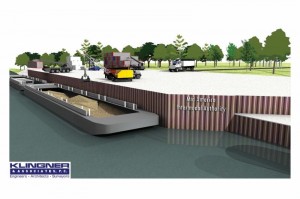 The Mid-America Port is planned to be fully intermodal and is in an ideal logistics location. It is within 10 miles of east-west Interstate 72, within 10 miles of the Chicago-Kansas City Expressway, within 10 miles of the Avenue of the Saints and is served by two Class 1 railroads, Norfolk Southern and BNSF. The port site is the farthest north point on the Mississippi River considered navigable 12 months of the year by U.S. Army Corps of Engineers. It is located on the newly designated Marine Highway of the Saints M-35. The site is also near the Quincy and Hannibal, Mo. regional airports.
"The Mississippi River forms our entire western border and is one of the nation's key routes to transport Illinois goods around the world," says Gov. Quinn. "Quincy is perfectly situated to take full advantage of this water highway, and the Mid-America Port will link water, road, rail and air transportation like never before. When completed, the intermodal port will ensure Western Illinois is better equipped to give our businesses and farmers even better access to the global market."
Docking facilities in the region are currently located above Lock & Dam 21. This creates significant congestion during peak seasons because the facilities are in high demand and because the port facilities are located where barges must be moored when traversing the lock. Establishing the Mid-America Port at Quincy, below Lock & Dam 21, will provide larger and more efficient full-service docking facilities, without the congestion that occurs upstream
More than $12 million in infrastructure investment has been made to support the Mid-America Port development including a state-funded $4.2 million highway intersection upgrade, $3.5 million rail spur and $1.8 million in road upgrades.
Learn more at the Great River Economic Development Foundation and and the Tri-State Development Summit.
Source: Press materials
Image: Great River Economic Development Foundation