Infograph: California Manufacturing Cluster Overview
10 Apr, 2015
JLL report focuses on the future of manufacturing in California.
California is ranked No. 1 for manufacturing output in the United States.
Recent legislation and technological evolution have sparked a renaissance within the state's manufacturing sector. It's now ranked first in the United States for manufacturing jobs, numbers of firms and gross output—accounting for 11.4 percent of the total U.S. output in 2013.
California's prominence as a global hub for manufacturing is often underestimated. The infographic below details on the state's seven well-defined geographic clusters specializing in all areas of manufacturing output.
For complete details, download the full report.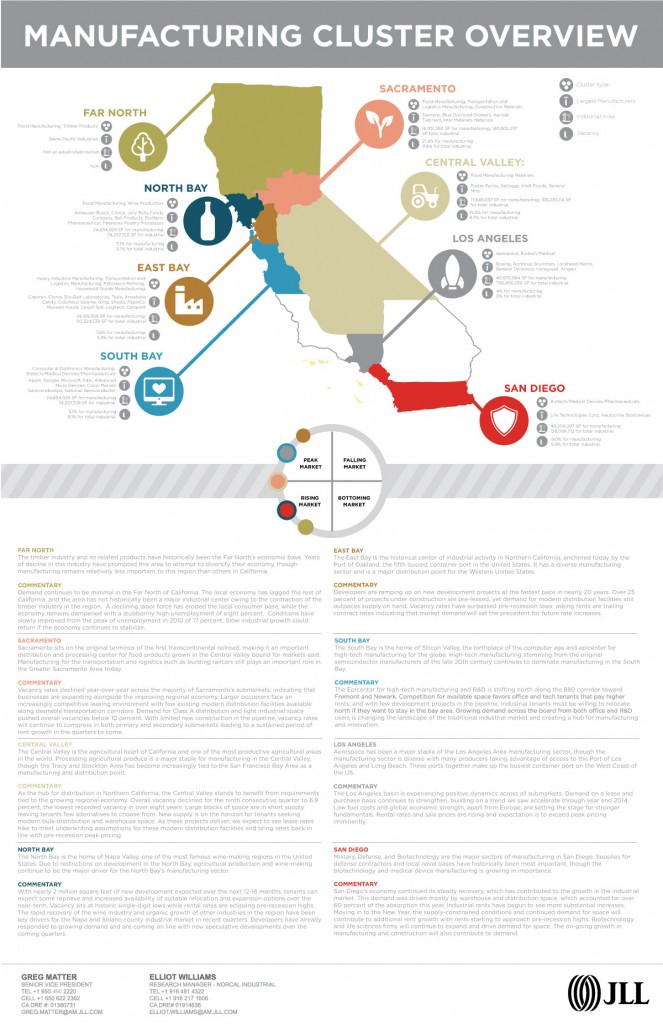 Source: JLL
Photo: By koko-tewan at Digital Photos.net