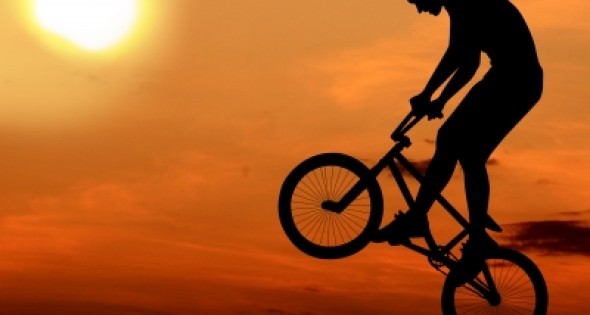 Life-Work Balance is in Your Grasp
03 Dec, 2014
By Jeff Davidson
21 ways people with work-life balance are different from you.
1) The typical person thinks that work-life balance is needed only when things get hectic. Those who have work-life balance realize that it is an everyday practice.
* practice work-life balance techniques each day, much like taking a daily shower
* recognize the small opportunities around you all day long
* plan from Sunday night to next Sunday
* maintain a mindset of not loading up on activities and not overdoing it
2) The typical person becomes stressed throughout the workday from mounting demands. Those with work-life balance anticipate unexpected demands and dispense their energy accordingly.
* leave sufficient slack in your schedule
* have one weekday evening per week with nothing scheduled
* pace yourself throughout the day
* establish a resource network of key contacts, phone numbers, email, etc.
3) The typical person suspects that only a privileged few can attain work-life balance.
Those with work-life balance understand that it is within everyone's grasp.
*read about work-life balance
* talk about work-life balance
* trade work-life balance ideas
* be on the lookout
4) The typical person assumes that "money buys happiness." Those who have work-life balance know that money won't help if you're on the wrong path.
* consider that simple solutions often work best
* adopt a less is more approach
* pare down
* systemize or eliminate
5) The typical person regards taking time for themselves as a luxury they can't afford. Those who have work-life balance recognize that taking time for themselves is vital.
* pause for 10 one-minute breaks
* go on true lunch breaks
* take strategic pauses
* allow for whole weekends off
6) The typical person thinks that achieving work-life balance will be fleeting; it won't last long. Those who have work-life balance take a rational, methodical approach to maintaining it.
* recognize that upsets and overwhelm will occur
* ask: what do I want to finish by the end of work today to feel good about the evening?
* ask: what do I want to finish before Friday to feel good about the weekend?
* keep creating a clearing (like Zen masters)
7) The typical person sacrifices rest and reflection in the hope of getting more done. Those with work-life balance take time for rest and reflection throughout the day, and accomplish more as a result.
* sleep eight hours a night
* linger after lunch
* center yourself on the way to the restroom, water cooler; even between tasks
* draw upon self-calming rituals all day long
8) The typical person is resigned to a state of "too much to do, not enough time to do it." Those with work-life balance establish clear priorities, support them, and assemble resources to accomplish their objectives.
* establish life priorities and pursue them daily
* devise goals – quantified, reachable, and written down – that support your priorities
* tap unused staff skills by re-reading resumes and job applications
* retain extra help for domestic and professional tasks via Craigslist, neighborhood flyers
9) The typical person multitasks, thinking that this is essential to get more done in less time. Those with work-life balance focus on the task at hand and accomplish more in less time.
* avoid articles that imply multitasking is okay and even preferable
* secure the quiet space needed to do your best work
* master the art of doing one thing at a time
* concentrate on the current task and take appropriate breaks at timed intervals
10) The typical person thinks achieving work-life balance requires complex tools and sophisticated techniques. Those with work-life balance find that simple approaches work best.
* employ a few, selected apps that are useful for you
* place Post-it notes, and reminders in key locations
* benefit in many ways from using clock timers
* hang wall charts
11) The typical person believes that greater responsibilities diminish the chances of achieving work-life balance. Those who have it do not allow such thoughts to impede their progress.
* recognize that greater responsibility merits greater leisure investment
* re-invest some of your new found earnings
* anticipate the challenges, and strategize accordingly
12) The typical person worries that taking periodic breaks might be seen as shirking their work. Those with work-life balance regard periodic breaks as vital to their high productivity.
* rise from your seat at least every 20 minutes, which is required for good health
* stand, walk, or stretch whenever you feel the need
* refocus your vision with the 20-20-20 technique
* drink water and head-off hydration problems
13) The typical person, when falling behind, wants to catch up all at once. Those with work-life balance seldom fall behind and, if they do, they avoid crash catch-up efforts.
* practice checkbook management
* watch your weight
* sleep, shower, and renew
* get help with yard work or whatever you prefer to not do
14) The typical person feels driven by external forces to race through the day. Those with work-life balance acknowledge that their own habits are the primary force in achieving the balance.
* whip has the whip?
* allow for sufficient commuting time
* prepare your own lunches
* cease blaming your boss, the mayor, etc.
15) The typical person is easily distracted by daily noise and interruptions. Those with work-life balance monitor and manage their personal space to minimize distractions.
* carry ear plugs
* sound proof your workspace
* find alternative work locations and spaces, such as a picnic table or park bench
* visit www.Marpac.com
16) The typical person focuses on finishing the workday in order to drop back and relax. Those with work-life balance are productive at work and have a life for the rest of the day after work.
* leave work at a reasonable hour
* reduce TV watching and web surfing
* employ your den as a mini-gym
* engage in invigorating leisure
17) The typical person engages in inactive leisure, i.e. watching TV, web surfing. Those with work-life balance employ leisure for novel experiences, learning and physical activity.
* live closer, not farther from work
* rediscover hobbies
* join group activities
* peruse local event notices and attend
18) The typical person intermittently invests in his or her own well-being. Those with work-life balance strategically purchase goods and services that support their well-being.
* buy in multiples when all supplies will eventually be used up
* make strategic purchases: if it saves one hour a week; if it takes up little space, is portable, expandable, flexible, tradeable
19) The typical person longs for the good old days when the pace of life was slower. Those with work-life balance recognize that even in our fast-paced society, slowing down is continually attainable.
* acknowledge and accept the world as it is
* seek to change aspects of your personal environment over which you have control
* consider the 80-20 rules and ignore low-payoff tasks and activities
* emulate the role models in your industry, organization or profession
20) The typical person over-collects work-life balance tips hoping that such information will rub off on them. Those who have work-life balance ingest the insights of others, and ultimately follow the beat of their own drum.
* put what you learn into motion
* adopt new behaviors until they become habits
* establish new personal systems
* develop rewarding rituals
21) The typical parent passes their hectic lifestyle on to their children. Those who have it teach their children what is needed to continually experience work-life balance.
* remember: children learn most from observation
* exhibit behaviors that you want them to emulate
* include them in activities and ask for their opinion
* act accordingly: actions speak louder than words
Jeff Davidson is the author of several books including Simpler Living. He is also the founder of the Breathing Space Institute.
Illustration by Naypong at Free Digital Photo.net