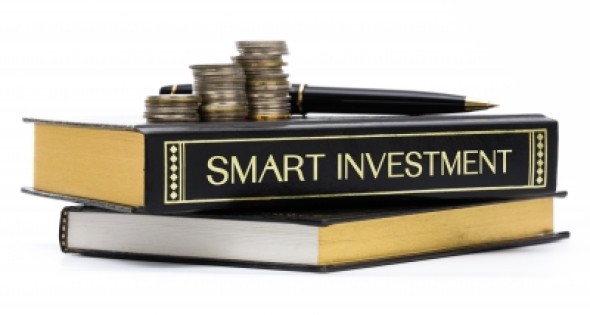 Maryland Invests in Its Entrepreneurs
29 May, 2013
By Sharon H. Fitzgerald
"Everybody seems to win," says Dominick Murray, secretary of the Maryland Department of Business and Economic Development. Murray is describing InvestMaryland, a new initiative that's putting cash into the pockets of startup and early-stage companies.
Gov. Martin O'Malley signed InvestMaryland into law in 2011, and then the department, along with its partners, raised $84 million in 2012. What makes InvestMaryland unique is the way in which those funds were raised — through an online auction. Other states have sold tax credits to fund similar venture-capital initiatives, but Maryland is the first to use an online auction. The state offered insurance companies a credit on their premium taxes for forward-paying those taxes five years, resulting in an influx of cash to fund investments. The insurance companies saved 16 percent.
"The idea is to fuel our innovation economy," Murray says, "and this makes the state an equity participant." The funds are designated for enterprises with fewer than 250 employees focusing on software, information technology, cybersecurity, communications, life sciences or green technology.
Last September, Bethesda-based BrainScope Co. Inc. received the first $250,000 from InvestMaryland. The company is pioneering sophisticated, non-invasive devices that are expected to help military personnel and first responders more quickly diagnose and begin to treat concussions and other traumatic brain injuries in the field. Since then, other ventures have received capital, and in April, three Maryland companies were awarded $100,000 each in state's inaugural InvestMaryland Challenge. The winner in the Life Sciences category was GrayBug LLC, a Baltimore company developing a drug-delivery method to improve eye blood flow; in IT, the winner was RedOwl Analytics, a Baltimore company recognized for its software that monitors corporate communication and transactions with the idea of reducing risk and preventing fraud; in the General Industry category, the winner was i-lighting, which sells energy-efficient LED lighting kits.
Murray says the Challenge, which drew 259 entries, "illustrated both the potential of Maryland's entrepreneurial community and the need for capital among our young startups." He adds that the U.S. Chamber of Commerce ranked Maryland No. 1 in innovation and entrepreneurship last year.
Industries and Innovations

Maryland is laser-focused on what's commonly called knowledge-based jobs, and Murray says life sciences offer great potential for job creation. "Two of the biggest research institutions are here — NIH and FDA — along with NIST, the National Institute of Science and Technology. We have a lot of high-tech oriented business growth," he says.
The U.S. Food and Drug Administration is in Rockville, and Laurie Boyer, executive director of Rockville Economic Development Inc., says, "Rockville is home of the human genome. It's where the human genome was discovered. With the location of the FDA in Rockville, it's certainly a benefit to a lot of pharmaceutical companies that are regulated by the FDA to be located in such close proximity."
Boyer says health care-related enterprises represent "a big and growing market," as do technology companies. Examples are Quest Software, a Dell-owned company developing data-management solutions, and BAE Systems, a London-based company specializing in global defense, aerospace and security.
Cybersecurity and the technology behind it are, in fact, cited by Murray as a top sector. "We're working to make Maryland the epicenter of cybertechnology," he says. Fort Meade, Md., is home of the United States Cyber Command, the centralized command for U.S. military cyberspace operations and defense of military networks. "Because of the national defense and cybersecurity industries here, the commercial draw is here, too, because there's a critical mass of workers who can offer the expertise in that field," Murray says, noting that cybertechnology is one industry expected to grow despite federal budget cuts.
Hand in hand is the growth in aerospace, with 16 of America's top 25 aerospace companies and 70 of the top 100 defense contractors in Maryland. Household names include Booz Allen Hamilton, General Dynamics, Lockheed Martin and Northrop Grumman.
Green technology is growing, as well, and traditional and advanced manufacturing still thrive in the state. Scenic Allegany County in western Maryland is home base for a variety of manufacturing ventures, and the county boasts eight business parks as well as individual industrial buildings available for sale or lease, says Matthew Diaz, director of the Allegany County Department of Economic and Community Development. The NewPage paper mill in Luke has more than 800 employees, and Hunter-Douglas Fabrication Co. in Cumberland, which manufactures window treatments, employs about 700 workers.
Located on U.S. Route 220 on the Potomac River is Barton Business Park, the home of American Woodmark Corp., the third largest manufacturer of kitchen and bath cabinets in the country. "Right across the river is Alliant Techsystems (ATK) in Rocket Center, W. Va., which operates a large defense-contracting manufacturing facility," Diaz says. ATK's Allegany Ballistics Laboratory is part of the company's Tactical Propulsion and Controls Division and employs many Marylanders. Diaz says it's hoped that ATK will expand across the river to the Barton Business Park, which is rail-served and easily accessible from Interstate 68.
In Harford County, northeast of Baltimore, the "800-pound gorilla" is Aberdeen Proving Ground, says Jim Richardson, director of the Harford County Office of Economic Development and Tourism. Aberdeen is now a U.S. Department of Defense "megabase" for research, engineering and development. Development has been ongoing since the 2005 decision by the Base Realignment and Closure Commission to pump dollars into Aberdeen. Development was completed in 2012, "laying the foundations for a robust research and development community in and around the base, with spinoffs to come," Richardson says.
Harford County is "right in the middle of the I-95 corridor between Richmond and Boston, and we still have a great deal of land availability," Richardson adds. That's why the region is enjoying growth in the logistics sector. Retailer Pier 1 Imports leased 300,000 square feet of warehousing and distribution space earlier this year. Within a 90-minute commute is access to more than 500,000 people with at least a bachelor's degree. "It's a very large labor force," Richardson says.
Talent and Education
Maryland's K-12 education system is consistently ranked one of the highest, educating the children of a labor force with the nation's highest concentration of employed scientists and engineers with doctoral degrees.
Boyer in Rockville says, "The education level of the folks who live in Rockville and in Montgomery County is just incredible. Nearly 60 percent of county residents have a bachelor's degree or higher. We have an available, highly educated workforce, folks who are ready to step into these technology and scientific jobs."
In March, the Maryland General Assembly passed Gov. O'Malley's new workforce training initiative called EARN — Employment Advancement Right Now. The program puts $2.5 million toward a competitive grant process to train people for high-demand jobs. "It bridges a gap between workers and the jobs with the requirements for upscale training," Murray says. It's a three-way partnership of business, the state and training institutions at all levels. "That three-legged stool will allow us to do sector-based training, allowing workforce development to be matched up with workplace needs," he adds.
Assets

With three international airports, rail, interstates and water, Maryland's infrastructure promotes an economy that's international in scope. The state's exports grew by nearly 9 percent from 2011 to 2012, reaching pre-recession levels with exports of more than $11.8 billion. The top export is transportation equipment, followed by chemicals, computers and other electronics.
The Port of Baltimore enjoyed a record year for cargo volume in 2012, handling more vehicles and machinery than any other U.S. port. That's the second year that Baltimore has surpassed the Port of New York, Murray says. With its 50-foot-deep channel and new 50-foot berths, the Port of Baltimore is one of only two East Coast ports that can handle the enormous Panamax ships. Once expansion of the Panama Canal is complete next year, these ships will be able to pass through the canal, enabling a much faster sail between Asia and the U.S. East Coast.
In 2009, the Port of Baltimore launched a year-round cruising schedule, with Carnival Cruise Lines and Royal Caribbean International offering cruises from Baltimore to the Bahamas, Bermuda, the Caribbean, and New England and Canada. "More than 240,000 people last year took a cruise out of Baltimore," Murray says. About 220 direct jobs are generated by the cruise activity.
Lifestyle
With the exception of bustling Baltimore and areas of Maryland closest to the nation's capital, much of the state is dotted by smaller communities with scenery ranging from mountains to bayside to the Atlantic. Diaz says Allegany County enjoys a low cost of living, low crime, little if any traffic and affordable housing. He encourages a visit to Cumberland's thriving arts district. Boyer says Rockville is far enough away from Washington, D.C., that it enjoys a small-town feel. The community built its own 460-acre Rockville Town Center, a thriving downtown environment that's pedestrian friendly. On the property is the privately developed Rockville Town Square with retail, restaurants, and residential and office space, featuring amenities such as an ice-skating rink, public art and pocket parks. In fact, the city has 58 public parks.
More Info

Maryland Department of Business and Economic Development
Allegany County Department of Economic and Community Development
Harford County Office of Economic Development and Tourism
Rockville Economic Development Inc.
Down to Business

 

Maryland's Sustainable Energy Agenda includes a goal to create 100,000 new green jobs by 2015.
 

The Maryland Technology Transfer Fund allows funding for companies to develop technology-based products and/or services in collaboration with universities and/or federal laboratories in the state.
 

Maryland manufacturers benefit from single-sales apportionment and other incentives such as no gross receipts tax and no sales tax on capital manufacturing machinery and equipment.
Maryland has foreign trade offices in Brazil, Canada, China, Colombia, France, India, Israel, Montenegro, Japan, Sweden, South Korea, Taiwan and Vietnam.
 

The Maryland Capital Access Program enables private lenders to establish a loan loss reserve fund from fees paid by lenders, borrowers and the state.
 Outdoors and Recreation
Tilghman Island on Maryland's Eastern Shore is surrounded by the Chesapeake Bay and easily accessed by drawbridge. Tilghman Island is an authentic, working-watermen's village with excellent fishing and fresh seafood. It's also home to the last commercial sailing fleet in North America, the skipjacks, which are docked at Dogwood Harbor. Try your hand aboard a skipjack charter.
Illustration by patpitchaya at Free Digital Photos.net