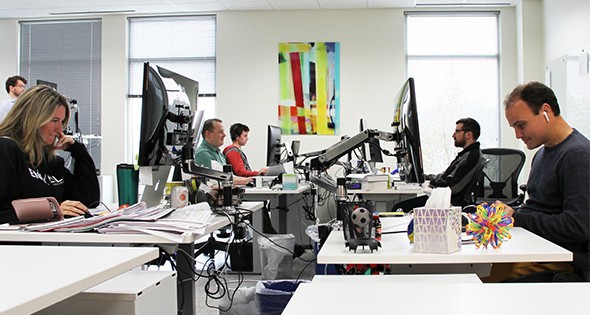 MARYLAND: Home of Innovators
22 Sep, 2020
With a strong focus on education, Maryland has created one of the most innovative and entrepreneurial economies in the world. High-tech, high-growth sectors, like cybersecurity, life sciences, aerospace and defense, and advanced manufacturing, are thriving in Maryland, thanks to a talented workforce, a critical mass of companies, and a number of top universities, including the University of Maryland and Johns Hopkins University. In addition, more than 50 top federal agencies and research labs are located in Maryland, including the National Institutes of Health, the National Cancer Institute, and the U.S. Food and Drug Administration.
Maryland has a highly-educated workforce, with more doctoral scientists and engineers in the workforce than anywhere else in the country and one of the highest concentrations of professional and technical workers.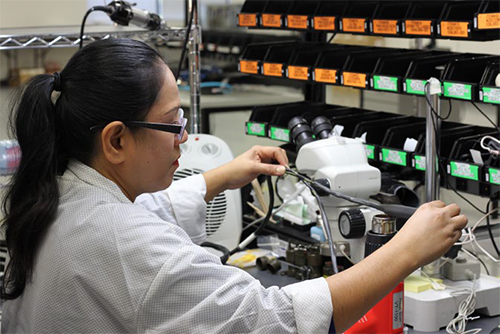 Often called the Home of the Human Genome, Maryland boasts more than 500 life sciences companies that are working on everything from cutting-edge medical devices to treatments for cancer, malaria, and, most recently, coronavirus. The state is also known as the Cyber Capital of the World, with a confluence of more than 116,000 IT professionals and many of the world's top security agencies, like the U.S. Cyber Command, the National Security Agency, and the National Institute of Standards and Technology.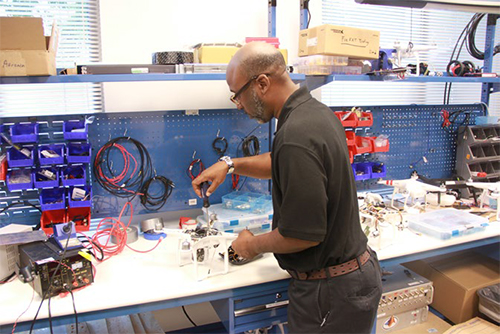 Its strategic location along the Mid-Atlantic corridor makes Maryland an excellent location to reach one-third of the U.S. population within an overnight drive, and the state has close proximity to key U.S. cities like New York and Boston. In addition, Maryland has an excellent transportation infrastructure, with its Port of Baltimore handling a record breaking 43 million tons of cargo in 2019, and the Baltimore-Washington International Thurgood Marshall Airport welcoming more than 27 million passengers each year. And the new Tradepoint Atlantic development has helped draw a number of top retail companies to locate distribution facilities in the Baltimore area, including Amazon, Home Depot and Floor and Décor.
The state continues to retain its AAA bond rating, one of only thirteen states to achieve this highest award. Maryland is also a center of culture and tourism, with more than 42 million visitors each year enjoying the state's mountains, beaches and small towns and big cities in between, as well as the famous seafood and Chesapeake Bay.
MARYLAND: DORCHESTER COUNTY, THE HEART OF THE CHESAPEAKE
…………………………………………………………….
Home to industrious, innovative and creative individuals, Dorchester County's landscape defines not only where – but who they are. Shaped and surrounded by water, their community reflects the character and culture of all who live, work and are lured to this place of incomparable beauty.
Discover an authentic Chesapeake lifestyle on Maryland's Eastern Shore. Dorchester County boasts attractive and affordable housing options from waterfront estates to rural developments and city condos, townhouses and apartments. Local amenities include shops, restaurants, parks, marinas, and public entertainment venues within walking or biking distance.
Cambridge – Dorchester's County seat – is an authentic seaport community on the shores of the Choptank River. The city's rich maritime heritage and working waterfront are on display along the shores where watermen, sail makers, ship chandlers and boat captains make their living among the museums, restaurants and attractions.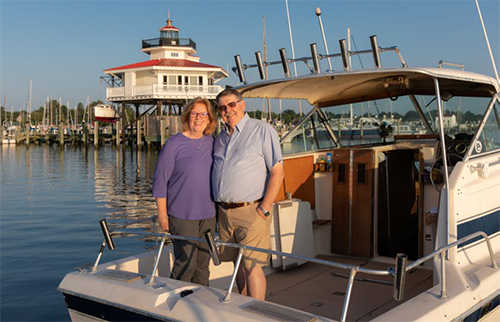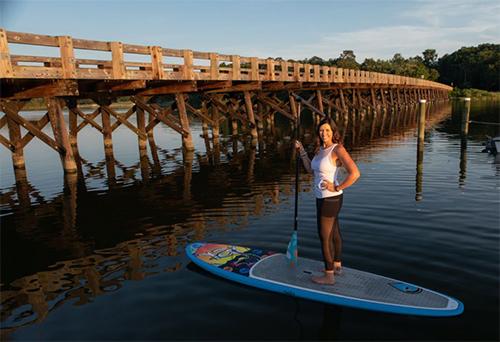 Surrounded and shaped by water, is it any wonder the county tag line is "water moves us." With more than 1,700 miles of shoreline, Dorchester County is a beautiful place to live, work and play. Inspired by our rich maritime history, abundant natural beauty and tranquil waterfront setting, millennials, entrepreneurs and retirees are discovering their authentic Eastern Shore community. Dorchester is ideally situated on the central Atlantic seaboard, allowing overnight truck access to one-third of the U.S. population. New York, Philadelphia and Richmond are within a 200-mile radius. Their close proximity to Baltimore and Washington – less than 90 miles from each city – attracts large and small businesses and entrepreneurs due to cost advantages, business assets, and unrivaled quality of life.
From endurance athletes and waterfowl sportsmen to boating enthusiasts and history lovers, Dorchester's unparalleled natural beauty and signature waterfront attracts people who want to live, work and play in the heart of Chesapeake country.
With more than 700 businesses employing 8,800 people, Dorchester has a strong and diversified mix of sectors in the heart of Maryland's Eastern Shore. Historically, manufacturing, food processing, fishing and agriculture were dominant industries. Today, tourism, business services and fulfillment operations have created new economic and employment opportunities. Coupled with a thriving entrepreneurial community, Dorchester is a county on the move. As a federally designated HUBZone, a Dorchester location provides federal contracting opportunities for qualified small businesses located here. The County has two Maryland State designated Enterprise Zones at the Dorchester Regional Technology and Hurlock Industrial parks.
For more information on Dorchester County, please call 410-228-0155 or visit  ww.choosedorchester.org.
MARYLAND: KENT COUNTY
…………………………………………………………….
Kent County is a scenic peninsula on Maryland's Upper Eastern Shore of the Chesapeake Bay, ideally situated less than a two-hour drive from Philadelphia, Washington D.C., Annapolis, Dover and Northern Virginia. It is home to two designated Main Streets, an Arts & Entertainment District, several worldwide manufacturers, historic Washington College, and one of the largest marina communities in Maryland.
Kent County is Open for Business Kent County is actively providing incentives and workforce development tools to help businesses grow. The County is developing broadband infrastructure and has implemented a 110-mile fiber optic broadband network for high-speed gigabit connectivity. Portions of the County are located within Commerce Zones, an Opportunity Zone, an Enterprise Zone, and a HUBZone. The office of Economic Development works with businesses to identify the tax credits they are entitled to for locating to, and growing within, those designated zones. In addition, the County offers access to programs including the Maryland Commercial Property Assessed Clean Energy (MD-PACE) Program, the Maryland Manufacturing Extension Partnership (MD MEP), and the ExportMD Program.
Business Overview Kent County is home to a wide variety of businesses in industries including manufacturing, health services, education, maritime, aquaculture, agriculture, culinary and professional services. Several of the major employers are world-wide manufacturers and the county is home to several large business parks including the Kent County Business Park at Worton, the Radcliffe Creek Business & Professional Park, and the Interstate 301 Industrial Area. The region has access to a workforce close to 300,000 within a 30-minute drive and the unemployment rate continues to be below the national average. County businesses benefit from county corporate income tax exemption, low personal income tax, and a variety of tax credits making it a profitable place to do business.
Chestertown Business Campus The Chestertown Business Campus is one of the largest economic development projects in the county's history. The 80-acre site will be home to Dixon Valve & Coupling's new distribution facility, new corporate headquarters, a new manufacturing facility, and a new facility for the growing YMCA. The site has also been approved for six apartment buildings and commercial speculative space for other businesses to locate in Chestertown. Phase I of the project includes the recently completed 188,000 square foot distribution facility. Phase II includes a 60,0000 square foot headquarters building which was completed in April of 2020. Phase III has commenced with groundbreaking on the manufacturing facility.
A Gigabit County Kent County has completed the backbone implementation of a 110-mile fiber optic backbone throughout the county. The county has entered into a public-private partnership with Kent Fiber Optic Systems to provide public institutions with high-speed reliable internet access. KentFOS' open access network allows Internet Services Providers the ability to offer 1G service to businesses and residences. The primary goal was to enhance the infrastructure needed to support new and existing businesses and organizations in Kent County, particularly with affordable, robust, and high capacity internet access. By taking this action, the county is expanding the competitive capability of local businesses and organizations, and providing more jobs and opportunities for residents. Additionally, this infrastructure improves the ability to attract new residents and businesses to the County.
For more information on Kent County, visit www.kentcounty.com/business or call 410-810-2169