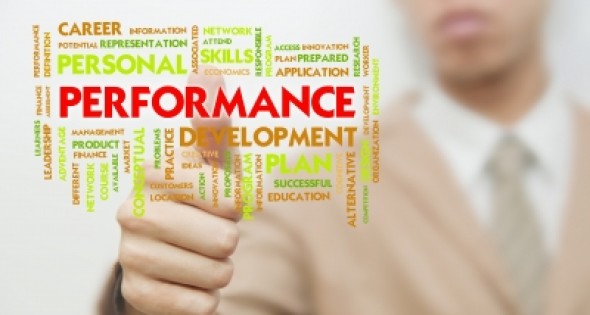 Mississippi: More Jobs, Better Trained Workers
28 Feb, 2013
By David Hodes
Mississippi has a singled-minded economic development objective — workforce development — that has created a ripple of subtle change in both small and large economic development organizations in the way they see their economic future.
"That is what we have been focused on lately more than anything," says Angela Curry, executive director, Greenwood-Leflore-Carroll Economic Development Foundation. "We are trying to be proactive in that regard when companies are looking to locate or move to our area because we want to be able to provide the labor they need."
Curry says the foundation ran the numbers recently on a company the foundation was interested in recruiting to the area and calculated that they could save the company $113,000 on training using incentives. "We don't take those incentives lightly," Curry says.
In 2004, the Mississippi legislature approved then-Gov. Haley Barbour's plan to completely overhaul the state's job training system under the reformed Department of Employment Security as part of the Momentum Mississippi economic development strategy.
In its first year, the number of clients the reorganized department placed in jobs increased by 35 percent over the previous year. The state workforce training budget doubled over two years and a new, stable funding source was created without raising taxes. Before the reforms were enacted, the governor's office reported a net loss of nearly 39,000 jobs from January 2000 to January 2004.
To create jobs to support the workforce focus, new and emerging businesses are being studied. "One of the markets that the Gov. Phil Bryant is interested in now is the energy market," says Jim McArthur, deputy director, Mississippi Development Authority.
The Tuscaloosa Marine Shale formation in southwest Mississippi has seen a lot of activity. "We are trying to prepare ourselves and the state and the companies that are interested in moving forward with that exploration," McArthur says. "I think that will be something in 2013 that you will see a lot of development on."
Changes in the structure of economic development have been priorities in the Columbus-Lowndes County area, says Joe Higgins, CEO, Golden Triangle Development Link (The Link). The Link is an association of business people working to improve the region. "At the end of 2012, the Link came together to now represent West Point, Starkville and Columbus," Higgins says. "So we have morphed into a three-county economic development operation that takes in what is known as the Golden Triangle [region]." Lowndes County leads the development in the region, with $4.4 billion in investments and about 5,600 jobs landing in the region during the last 10 years, Higgins says. "We have also been on a massive land buy as well as infrastructure development during that time. We have invested state, federal and local dollars for about $142 million in support of our industrial park [the GTR Global Industrial Aerospace Park], where we literally bought 6,599 acres with another 1,000 that we want to buy to make it ultimately a 7,500-acre park by 2016."
Industries and Innovations
One company, Severstal, continues to invest in Columbus, investing $1.65 billion in the region. The company opened one of the country's newest steel mini-mills in 2005. There are 19 automaker assembly plants located within 450 miles of Severstal, prime customers of the company's products.
The Link followed that up by certifying a second megasite within 30 days of Severstal breaking ground, Higgins says and attracted PACCAR Inc., which is the parent company of Peterbilt and Kenworth. "We were selected from 60 communities in the South to be their only engine plant in North America," Higgins says. The company manufactures and assembles diesel engines.
The Columbus region is also home to 325,000-square-foot facility for American Eurocopter, which made a $50 million investment and employs 400 workers. The company assembles the UH-72A Lakota light utility helicopter for the U.S. Army.
There are also two unmanned aerial vehicle manufacturers in the Golden Triangle Region: Stark Aerospace, a division of Israeli Aircraft Industries; and Aurora Flight Sciences. The company has begun building its third building, which will lead to 120,000 square feet of manufacturing capacity when completed this year.
The state's automotive manufacturing industry also has stayed strong through the recession, with Toyota recently announcing 1,000 new jobs. "We are certainly seeing the automotive industry coming back sales-wise," McArthur says. "I would expect us to see more potential supplier locations with Nissan ramping up again as well."
Toyota is located in Blue Springs, near West Point, and Nissan is located in Canton, near Jackson.
Talent and Education
McArthur says the key to Mississippi's future is this year's workforce development plan. "I think others don't understand how well we are doing with our existing industries and workforce," he says. "But we will find that almost all say that this is the most productive plant that they have in their systems," referring to references from Eurocopter's officials.
Advanced manufacturing is a key concern for the state's educators. At the University of Mississippi in Oxford, the recently built Center for Manufacturing Excellence offers degrees in engineering with an emphasis on manufacturing. At Mississippi State University in Starkville, the state's largest university with just more than 20,000 students, the Bagley College of Engineering offers undergraduate and advanced degrees in engineering.
At Mississippi State University, the Department of Aerospace Engineering includes the Raspet Flight Research Laboratory, the largest university flight research facility in the country. And at the University of Southern Mississippi in Hattiesburg, the Mississippi Polymer Institute is one of the nation's premier programs in polymer science.
Assets
The Golden Triangle Development Link's region has recently unveiled another megasite, the 1,100-acre Prairie Belt Powersite in West Point, just three miles east of U.S. Highway 45, Higgins says. "We have had three high profile companies looking at it in the last 60 days. One is looking to invest in excess of $1 billion, another one $330 million and another one $500 million."
Additionally, the region's economic development officials are developing a strategy with Mississippi State University to tap into its engineering advantages.
Lifestyle
Curry says quality of life amenities tend to tip the scale when businesses are looking to expand or locate in the Greenwood-Leflore-Carroll region. "Most communities have available buildings and land and parks," Curry says. "But when it comes to quality of life and the community, the amenities can really contribute to the final decision making."
That quality of life in a state such as Mississippi — where commutes are simple and family living is safe and secure — are big draws for any company. That's why companies move to and remain in Mississippi, working with an administration that led them out of financial challenges. Gov. Bryant's administration continues the trend to develop workforce and seek more advanced manufacturing jobs.
McArthur says that the state's officials aim to add 30,000 jobs by 2015. "Most of the activity we are seeing right now is existing industry growing and supporting some other states," he says. "But in the South, there are still advantages on the cost of manufacturing. And we are seeing jobs come from other locations, other plants."
Down to Business
Mississippi's Aerospace Initiative Incentives program provides tax incentives to companies that manufacture or assemble components for the aerospace industry or provide research, development or training services for the sector and are looking to locate or expand in the state. These incentives include a 10-year exemption from income and franchise taxes, as well as a sales and use tax exemption for the start-up of the facility.
Mississippi's automotive sector has made a significant impact on the state, with Nissan's $1.4 billion investment at its Canton facility producing more than 2 million vehicles since 2000. Since Toyota's plant opening in November 2011 in Blue Springs, eight companies have announced plans to open manufacturing facilities to supply the automaker.
Mississippi is home to world-class health care facilities. Recently, Gov. Bryant proposed adding 1,000 new physicians in Mississippi by 2025. This influx should be a major spur to the economies of local communities.
Outdoors and Recreation
Pickwick Lake in the Mississippi Hill region of the state is part of the Tennessee- Tombigbee Waterway, which features a shoreline stretching nearly 500 miles, from Mississippi into Alabama and Tennessee. While the Pickwick Landing Dam is a significant source of hydroelectricity, the reservoir pool is a recreational area for water skiers and fishermen catching record-sized small mouth bass and catfish.
Illustration by basketman at Free Digital Photos.net
David Hodes is a freelance writer living in Washington, D.C. He can be reached at dhodes11@gmail.com.