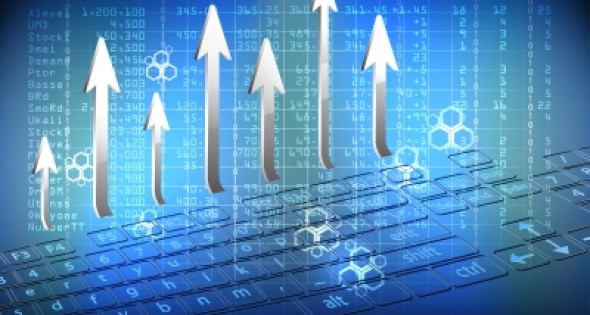 Mississippi Advances Tech and Manufacturing
25 Feb, 2015
By Rachel Hamilton
Mississippi is bringing advanced manufacturing back to the state and firing it up with skilled workers and fiber-optic Internet capabilities.
PACCAR Engine Co.'s only manufacturing plant in North America is located in Columbus in northeastern Mississippi, and access to broadband Internet "was a deciding factor" says Joe Max Higgins, Jr., CEO of the Golden Triangle Development LINK.
PACCAR's $400 million facility manufactures 12.9L engines for diesel trucking and communicates with all their other manufacturing facilities online to coordinate each engine's specifications — something that they couldn't do without the gigabit speeds of fiber Internet, Higgins says.
"We've seen strong growth across all our target sectors," says Brent Christensen, executive director, Mississippi Development Authority. "People are very surprised at how international our state has become in terms of being able to attract brands that you would know."
Recent examples include ISA TanTec, Nissan, Toyota, and Yokohama. ISA TanTec is a leather goods tannery and manufacturer from Germany, and will be known in the United States as Mississippi TanTec Leather Inc. Its facility represents a $30.1 million investment and is expected to create 366 new jobs.
Nissan manufactures its Murano exclusively in Mississippi, Christensen says. Yokohama Tire Corp. will complete the bulk of its hiring phase this year for its new facility, he adds, explaining that the community colleges have "a machine in place" for interviewing and training employees.
Yokohama expects to begin full production in the last quarter of 2015, Higgins says. The facility will represent an expected $1 billion investment when the final stage is complete.
Toyota began exporting Mississippi-made Corolla models in April 2014, adding to Mississippi's trend of increasing exports. The state's exports have increased by an estimated 380 percent in the last 10 years, Christensen says.
The improvements Mississippi leaders have made to the port infrastructure in Pascagoula has improved both the shipbuilding industry, and is proving a strong asset for export trade.
Furniture has historically been a major industry in Mississippi, but it "took a hit in the recession because it's so consumer-based," says Josh West, director of industrial development for Pontotoc, Itawamba, Union and Chickasaw counties in the Three Rivers Planning and Development District.
"The item that's the hottest right now is probably the furniture industry's rebound," he says of his counties. "It requires a large labor force, and that's good for putting people back to work."
People are also going to work in the Greenwood-Leflore region in the northwestern part of the state. Milwaukee Electric Tool Corp. has just announced a three year, $18 million expansion that is expected to create more than 120 new jobs, says Angela Curry, executive director of the Greenwood-Leflore Industrial Board.
Down to Business

Mississippi offers an R&D Skills Tax Credits of $1,000 per year per eligible R&D employee to be used to offset an eligible company's income tax liability.

Mississippi's corporate income tax rate ranges between 3.0 percent and 5.0 percent, depending on income bracket.

The Mississippi National or Regional Headquarters Tax Credit awards $500 to $2,000 per eligible executive officer position, which can be applied toward an eligible entity's corporate income tax liability.

Mississippi offers sales and use tax exemptions, the amounts of which vary by location, for qualifying telecommunications businesses that deploy broadband technology.
Industries and Innovations
Mississippi's seven targeted industries are automotive, aerospace, advanced manufacturing, agribusiness, energy, health care and shipbuilding.
Agribusiness in the Magnolia State is perhaps not surprising, and in October 2014, Mars Food North America announced a $31 million expansion of its facility in Greenville. The less expected part is that the expansion will include the relocation of research and development from California to Mississippi, Christensen says. "It's a testament again to the technology that is happening in Mississippi."
Pascagoula and Gulfport are seeing an increase in activity in shipbuilding. The Port of Gulfport is undergoing a $5 million expansion, and that expansion represents Mississippians turning the damage from Hurricane Katrina into an opportunity to not only repair the port, but "to make it more competitive," Christensen says.
The shipbuilding industry is engaged in not only building for the military, but also the commercial sector.
"We're seeing an awful lot of activity in the automotive sector," Christensen says. "Yokohama's supply chains are starting to move in," Higgins says, explaining that because Yokohama needed more build time than many of its related businesses, "now is a good time for those companies to come in."
The whole automotive industry cluster is seeing an increase in all its supply chain businesses.
One example is GRAMMER Inc., the U.S. subsidiary of GRAMMER Ag and a manufacturer of automotive interiors and seating systems for commercial vehicles. The company is moving its U.S. headquarters to Tupelo to a manufacturing facility that represents more than a $30 million investment and is expected to create 650 jobs during the next five years.
The state is also seeing "a trend in automotive and aerospace with composite components," Christensen says. One example is GE Aviation, which already employs nearly 500 people in Batesville, he says, and construction is underway on a second facility in Ellisville to manufacture composite materials.
The Ellisville facility is roughly 25 miles from the University of Southern Mississippi, and plans to partner with the university in the engineering and development of materials.
The aerospace industry in Mississippi also includes Airbus Helicopters, Rolls Royce North America, Boeing and Lockheed Martin.
Talent and Education
A big reason Mississippi is "sneaky strong in aerospace," Christensen says, is its "four research universities." Those are the University of Mississippi, The Southern University of Mississippi, Mississippi State and Jackson State University.
Mississippi is in the initial design and funding stages of a project called a "communiversity," in the Golden Triangle region with plans to break ground in August of 2015, Higgins says. The facility is officially called the Center for Manufacturing and Technology Excellence (CMTE 2.0); the name "communiversity" refers to the intent that the program housed there will offer local education, opportunities, and industry for people of all ages.
The Golden Triangle also now offers WorkKeys Testing at all its local high schools. WorkKeys is an aptitude test students can take to demonstrate their level of ability in various manufacturing work.
The communiversity will educate students as young as fifth grade about the variety of jobs and training available. It will select 50 local ninth grade students each year and provide them with training in engineering for the rest of their high school years, Higgins says.
"We have a network of 15 community colleges that offer customized training," Christensen says. The existing network ensured there was "a machine in place" for Yokohama's hiring and training, he explains.
"It's not unlike what we do for any company in the state of Mississippi," he continues, averring that they offer "workforce training packages to anyone in Mississippi who's adding jobs."
Partnerships between public and private sectors are key factors in helping the state prosper so much, Christensen says.
The training that was necessary to get the furniture manufacturers back up and running has been "99 percent run through the local community colleges," West says, adding that they also handle other advanced manufacturing including automotive training.
Assets
"We position ourselves to be able to partner with businesses," Christensen says. "Our success is tied to our businesses' success. We're a right-to-work state with less than 3 percent unionization," he continues, and the state strives "to run at the speed of business."
"C Spire is introducing gigabit fiber to the home" throughout the state, and already has the nation's largest privately owned fiber network, Christensen says. "People would be surprised to learn how advanced we are."
C Spire's headquarters are located in Ridgeland, and the company has built more than 4,000 miles of fiber-optic infrastructure as well as operating a 4G LTE network.
The Golden Triangle Regional Global Industrial Aerospace Park is set to open early this year. The 2,500-acre site located in Columbus near the Golden Triangle Regional Airport now includes paved roads, a 1 million-gallon water tank, support infrastructure and fiber-optic Internet, says Higgins.
Being on the Mississippi River and having access to the Gulf of Mexico and the Tennessee-Tombigbee Waterway, the state has 16 ports, two of which are deepwater ports. It is also home to 80 airports, Christensen says.
The Three Rivers Planning and Development District in northeastern Mississippi is "one hour from Memphis and one hour from Birmingham" on Interstate 22, West notes.
Their industrial parks are prepped for the automotive sector supply chain, particularly Toyota, and one big part of that preparation was that four-lane access to the Toyota facility, West says.
"In 1977," Christensen says, "the state of Mississippi invested in roads so that nobody in the state would be more than 30 minutes from a four-lane highway."
Outdoors and Recreation

The Union victory in the Battle of Vicksburg is widely held as the turning point in the Civil War, and today the Vicksburg National Military Park serves as a memorial, including 15 sites related to the battle and the Vicksburg National Cemetery, as well as a museum housing the now-restored ironclad ship USS Cairo.
Lifestyle
A lot of Mississippi's recreation happens outside because "it's warm most of the time in Mississippi," as West put it. "Mississippi is a great place to live and you can raise your family, have gainful employment and the room to live a life outside of work."
"Duck hunting is very big here right now, especially in our delta," Christensen says.
Mississippi is also home to some "incredible golf courses" Christensen says, and those include Fallen Oak Golf Club, home to the Mississippi Gulf Resort Classic.
The state is not without its indoor culture, however.
"More Mississippians have been named Grammy winners than people from any other state," Christensen says, adding that the first ever Grammy museum outside of California is to be built in Mississippi.
Tupelo is a "micropolitan" area, which "allows amenities of a larger city" while also offering "a quaint downtown main street," West says.
The universities and the university towns offer many attractions, Higgins says. These range from orchestras to college sports, which are very popular in Mississippi. "A big part of what happens here is tailgating," Higgins says. "Even if you don't go in and go to the ballgame, you go to the barbeque."
More Info
Mississippi Development Authority
Golden Triangle Development LINK
Greenwood-Leflore Industrial Board
Three Rivers Planning and Development District
Illustration by mapichai at Free Digital Photos.net
Rachel Hamilton is a freelance writer based in Lawrence, Kansas. She can be reached at rachelelizabethm@gmail.com.