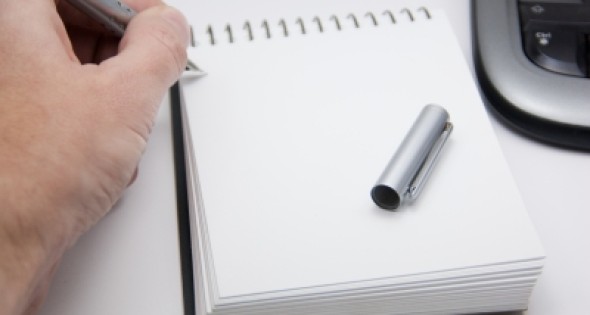 Nov-Dec. Editor's Notebook: Right at Home
22 Nov, 2013
It was a gut-wrenching October in the United States (and worldwide for that matter) where businesses and consumers waited out the political showdown in Washington, D.C., hoping for an end to the government shutdown and an increase in the debt ceiling.
The 16-day partial U.S. government shutdown ended on October 16, when President Barack Obama signed a bill that ended the shutdown and raised the debt ceiling. A report by Standard & Poor's found the shutdown cost the economy $24 billion.
"The shutdown clearly hasn't helped [the economy]; the question is, how much has it hurt?," points out Ken Goldstein, economist, The Conference Board.  The real unknown is how much ancillary damage was done.  "How much did consumers pull back, how much did business pull back?
"Without the political standoff, the leading economic indicators for the purchasing manager surveys, and other forward indicators of economic activity … were suggesting that by this time of the year we would finally be at a 2 percent or 2.5 percent growth rate in terms of GDP," Goldstein continues. "Shaving points off of this as a result of the debate has taken off at least 0.3 percent, possible twice that if you add in the negative impact on consumer and business planning. We are back down to a 2 percent underperforming economy."
Business marches on. On October 18, tech stocks were rising on the Nasdaq as Google topped $1,000 a share for the first time.
Setting aside politics, in addition to global competition and workforce challenges, businesses have to contend with what they can't see: cyber crimes. Cybersecurity breaches are increasingly targeting midsize and small businesses. Read "Growing Opportunities in the Cybersecurity Economy" to gauge the coming growth explosion in the cybersecurity industry.
Also In This Issue
The relocation process doesn't have to be painful, especially when it comes to moving corporate headquarters. While the reasons for moving an entire corporate entity vary, a common factor is uprooting talent and getting them to move with you. Learn tips from your peers in regard to easing the sting in "The Smooth (Headquarters) Operators."
Change brings opportunity, including for warehouse and distribution operations, where the formation of the next-generation supply chain benefits both consumers and communities. "Next Level Warehousing and Distribution" tells us factors such as same-day delivery, sustainability measures and new technologies are transforming the industry.
Shifting to one of those "softer" topics, when it comes to corporate visibility, one way to get your company's name in front of the community is through volunteer initiatives. "Corporate Volunteering: Get Out!" shares six ways to volunteer and garner widespread benefits. Additionally, find out how volunteering can help an individual's career.
Sincerely,
Rachel Duran
Editor In Chief