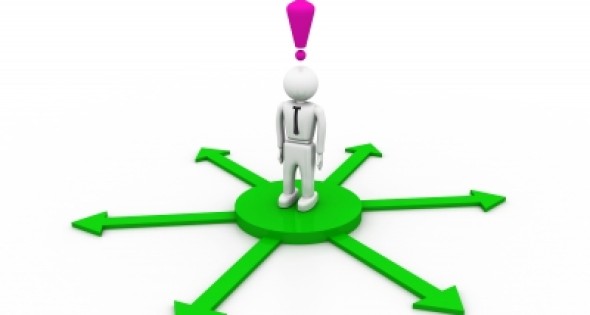 Oil and Gas at a Crossroads
01 Aug, 2013
By Rachel Duran
Production is strong, but policy issues continue to pile up.
Last year the United States set a record by adding 1 million new barrels of oil a day to the world's oil market. Natural gas production continues, with lower prices compared to competition from abroad, which has been a plus for manufacturers.
The industries have brought with them opportunities and challenges to communities, which include housing shortages and constraints on infrastructure.
There are also new technologies and innovative solutions taking place within the industry, such as with unconventional wells. "About a third of what comes up is natural gas on an oil well," says Al Jones, president, Al Jones Business Growth, located in Billings, Mont. "So we will see a lot of natural gas small generation units at clusters of wells. That may promote distributed generation more than anything that has happened in the country. There is a lot of pump power."
Jones says this creates more manufacturing jobs than people realize because items are needed to support the efforts such as housing, buildings, steel tanks, generators, water purifiers, pumps, transition towers and more. "That really grows a town's machine shops and other industries because companies need things quickly and done to certain specs, which drives domestic fabrication," he says.
"There is a lot that is positive in terms of development in the United States; such as investment, jobs and government revenue," says Rayola Dougher, senior economic advisor, media relations, American Petroleum Institute. "But we still have a lot of policy issues confronting the industry, and they can continue to pile up. They are making a negative difference."
One area of difficulty is the delay on moving forward with the Keystone XL Pipeline, which is a proposed 1,179-mile pipeline that would run from Hardisty, Alberta, to Steele City, Neb.
The U.S. State Department has released a fourth study that states the pipeline will not have a significant environmental impact, and will create 44,000 new jobs immediately.
Other industry challenges include the fact that 87 percent of the acreage offshore is off limits to development, as are 83 percent of the federal lands in the United States. "The market is there to develop these resources, but we do not have the political will to move ahead," Dougher says. "In poll after poll you see the vast majority from both major political parties very much favor domestic development. We know we need these resources. It is our challenge as an industry to translate that into political action and so far this has not happened on Capitol Hill."
There are also the unintended consequences of the Energy Independence and Security Act of 2007, which inadvertently set up U.S. refineries to restrict their domestic production and enhance their exports. At the time the bill went effect, the assumption was the country could always increase its consumption of fuel so it wouldn't be a problem for the system to handle 10 percent of our fuel blended with ethanol, Dougher explains. Which is a good thing.
However, as a nation we are consuming 2 million barrels of oil less a day than a few years ago, which means refineries have to blend a higher percentage of ethanol into the fuel system, which is more than a car's gasoline distribution system can handle, according to AAA. "When you do that you void the warranties of automobiles," Dougher says, which impacts the auto industry.
What's more, one study says there will be a 300 percent increase in the price of diesel fuel in the United States, and a 30 percent increase in the price of gasoline by 2015. "What it is doing is incentivizing refiners to reduce U.S. production and increase exports to another market."
While the 2007 legislation was a good idea, the growth assumption was altered by the recession. "We have to have the flexibility to address that," Dougher notes.
What does all of this mean to manufacturers in regard to energy sources and feedstocks? "We are trying to get Congress, the EPA and others to understand what is at play, and that a severe problem can hit the distribution system, unless they take another look," Dougher says. "If something isn't done, you are increasing costs for transportation for all of the products we move. When consumers are spending more on fuel they spend less on other things."
Locals Get the Picture
Moving from the federal perspective, energy producing states are taking important steps to support the oil and gas industry in overcoming challenges.
"Companies will have to partner with communities," Jones says. He points out that companies need to review the capacity of a community, and whether it will have the workforce required because workforce is always a challenge.
"There are 20 different shale plays going on around the country," Jones says. "All of them demand the same expertise such as petroleum geologists, petroleum engineers, data modelers, truck drivers, man camp operators and housing. And, if they don't like it in one place, or they want more pay, they have many choices for employment."
Jones says communities respond differently to the opportunities and challenges the oil and gas industry brings with it. "Williston, N.D. (Bakken Shale play), and San Antonio (Eagle Ford Shale play) are doing a good job. San Antonio is expanding sewer systems, putting together industrial parks and expanding housing capacity."
Water supplies are another concern. "You can use 1 million to 3 million gallons of water per well, and where the activity in this country is taking place is in states that are often in dry areas," Jones says. "Finding water, treating water and distributing water becomes important, especially to the locals."
Communities often struggle with housing shortages or lack of affordable housing, and sewer systems that are at capacity, which places stress on services and infrastructure.
In Montana, which doesn't see the levels of oil production and tax revenue that North Dakota does, communities are slowly adapting to make investments. "It is tough on communities and some folks are leaving their small towns," says Dustin de Yong, energy development specialist in the energy promotion and development division of the Montana Department of Commerce. "However, others are sticking around to take advantage of the opportunity. Businesses are popping up across eastern and western Montana. You can see the impacts of the Bakken across the state."
"It is not rosy, we do have issues in certain parts of the state with workforce housing," says Bob Jensen, CEO, Wyoming Business Council. "Wyoming has been proactive over the last 10 years in helping community leaders in prioritizing what infrastructure they need to build to support residents and their businesses as they grow."
In regard to infrastructure enhancements, Wyoming has seen an increase in the use of rail systems to move crude and other oil related products. "Because of our investment [such as in sidings] in access to rail in communities throughout the state, we are now ready for the use of those rails to facilitate those movements," Jensen says. "It gives producers more flexibility than just trying to tie into a pipeline that goes to one location."
Back in Montana, de Yong says a private company is developing a transload facility in Bainville to move and store frack sand. The company will build a $1 million sewer lagoon to handle the expected influx of population that will come to build the facility.
Montana's officials are also prepared if and when the Keystone XL Pipeline is approved. Permits are in place and companies have moved in, preparing man camps along the route. De Yong says Montana estimates an influx of 2,000 workers to support the project.
Another asset, an on-ramp in Baker, moves regionally produced crude, mainly from the Bakken. It can accommodate 100,000 barrels a day.
On the Horizon
Montana's officials are preparing for the future of oil production in the state, which centers on CO2 flooding enhanced oil recovery projects. Denbury Resources Inc. has built a pipeline from central Wyoming to a Montana oil field called the Bell Creek Field. The 250-mile pipeline will pump a pure stream of CO2. "They will start pulling production in the third quarter; I believe they can pull 31 billion barrels of oil from that formation," de Yong says. Another project focuses on CO2 EOR in the Poplar Dome, which lies in the Bakken.
"This activity will push new production levels and hopefully we will see exploration as well," de Yong says.
Jensen says the capture of CO2 and the utilization for enhanced oil recovery is a tremendous market opportunity for Wyoming. What's more, state officials are working on ways to bring producers, processors and consumers together to find mutual benefits in developing value-added components to natural gas, such as compressed natural gas as an alternative motor fuel. "We have consumers of high horse power fuel applications, such as mining trucks, train locomotives, drilling engines and fracking engines," Jensen says. "They can be fueled with liquefied natural gas at a lower price than the diesel they are currently using."
Jensen acknowledges that developing natural gas liquefaction plants and converting engines to consume the gas will take a significant investment; however, he believes companies could lower their operating costs and make their products more marketable in the nation in terms of costs. "The cost of production is lower than if you are burning a fuel that costs less," Jensen says. "We are not picking winners and losers. What we are providing is alternatives to make our energy industries more competitive."
Jensen says these initiatives are clean energy strategies that don't receive much attention. "If we are serious about being able to continue providing energy securely to this nation we need to have an honest conversation about more than building on renewable capacity," he says.  "It is about looking at ways we can use existing fossil fuels and nuclear resources in ways that are coordinated with the increased use of renewables. We have to have it all if we are serious about affordable energy and reduced greenhouse gas emissions."
The API's Dougher says the organization is working to communicate the oil and gas industry's opportunities, such as facts on hydraulic fracking to ensure policy aligns with those facts. "Right now, 62 percent of our energy is oil and gas, and by 2040, it will be 57 percent, according to the Department of Energy," Dougher says. "We have the opportunities to produce more at home but we need the government to look at this, open up areas to develop, and grow the tax base and those jobs in the United States."
For complete details on the organizations featured in this article, visit:
Montana Department of Commerce
Tomball, Texas, Prepares a Boom
Officials in Tomball, Texas, located in the Houston metro, are installing a utility extension, and training wells to support Baker Hughes Inc.'s new $55 million Western Hemisphere Education Center. The training center will be located adjacent to the company's current campus.
"The center will bring 60,000 trainees to the city each year," says Kelly Violette, executive director, Tomball Economic Development Corp. "Our population is 11,750. Imagine what that will do to the landscape of our town."
To support the influx of visitors, retail and commercial developments are going up, and officials are reaching out to hotel chains to build the hotel room inventory. Housing subdivisions are also going up.
"We are looking holistically at how to address the project," Violette says. "Fortunately, we have been pushing state highway projects. State highway 249 runs north and south from Houston up to College Station; that portion is under construction and will run through Magnolia, a city north of us. Also, the Grant Parkway is under construction and slated to open in 2015, which is 35 miles of roadway that will connect U.S. 290 to Highway 59."
The region's energy cluster keeps growing, and Tomball is ready to support incoming industries with 3,000 acres of land in the city limits ready for development. The city has purchased 100 acres for a business and technology park, which will begin construction this fall.
ExxonMobil is building its corporate headquarters in Spring, 12 miles from Tomball. The company is located on a 385-acre campus and is relocating 2,100 employees from its Fairfax, Va., campus, as well as some from Ohio. The company will eventually employ 10,000 people.
"Tomball is a small town with the amenities of a large town," Violette says. "We want to make sure our town maintains its historic fabric, but also grows in a way that will provide meaningful job and commercial opportunities for it residents."
For complete details, visit www.tomballtxedc.org.
Illustration by renjith krishnan at Free Digital Photos.net