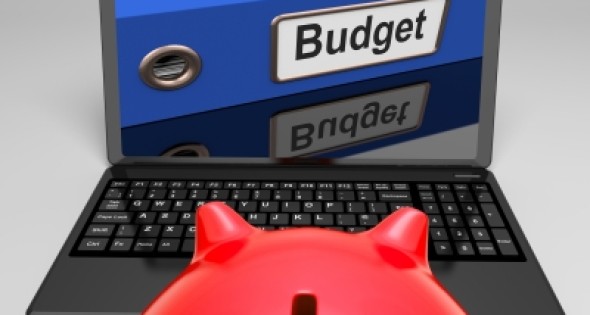 South Dakota: On Budget and Investing in Itself
29 May, 2013
By Rachel Duran
When businesses locate in South Dakota they can be assured that in the future the state's budget will be balanced and that the tax scheme will not change.
For the 125th year in a row, a South Dakota governor submitted and the legislature approved a balanced budget for the state, without borrowing revenues. "That certainly has played a key role in the stability of our state government," says Pat Costello, secretary, South Dakota Governor's Office of Economic Development. "As businesses look at their existing situations, and there are financial difficulties in many states, and at how those states are going to correct those imbalances, typically it will be through higher taxes on the business community."
Costello also notes in addition to a balanced budget, companies will find tax advantages in South Dakota such as no personal or corporate income taxes, as well as no taxes collected on business inventories.
This year the South Dakota Legislature passed a major piece of legislation related to economic development, in addition to a number of small pieces of legislation. Senate Bill 235 offers two advantages. The first is a discretionary grant fund where the Board of Economic Development can award grants to companies that would not have come to the state otherwise. This deal closing fund awards grants in the amount of sales and use taxes a company would pay on the development of a project in the state.
The second part of Senate Bill 235 finances the Building South Dakota Fund. There are five sub-funds, which include:
*An economic development partnership fund
* Housing opportunity fund
*Workforce and education fund
*Local infrastructure improvement grant fund
*Additional funds to support the REDI fund (Revolving Economic Development & Initiative)
In other economic development activities, Costello's office is tasked with four major initiatives in creating a thriving business climate. The initiatives focus on strategic developments in the oil and gas sector; international trade, entrepreneurship, and rural development.
In regard to international trade, in April, economic development officials and 15 businesses went on a trade mission to China. A smaller trade mission to China was conducted last year. "Prior to that the state had not been on a trade mission in 17 years," Costello notes. "China is our third largest trading partner, behind Canada and Mexico."
Industries and Innovations
Activities related to the developments underway at the Bakken Shale Formation in North Dakota have impacted South Dakota's economy. The Bakken shale play doesn't extend to South Dakota; however, companies in the state have experienced an uptick in services and products to supply contractors working in the Bakken oil fields. And businesses are moving to South Dakota so they are close enough to support activities, but far enough away to where they are able to find an available and quality labor force, Costello notes.
For example, Alaska-based Builders Choice has opened a 45,000-square-foot facility in Vermillion. The company builds small homes, which are ideal to house oil field workers. Last year, Custom Touch Homes expanded its Madison facility, doubling its production capacity. The company's homes are also used to house oil field workers. Superior Homes LLC in Watertown also supplies custom housing used in the Bakken region.
South Dakota has also welcomed Pipeline Plastics LLC and WL Plastics Corp. to the business community, which located in Belle Fourche and Rapid City, respectively, to be near the activity in the oil fields.
Costello says South Dakota's business climate is also well suited to support financial services and professional services firms. The financial services industry is anchored in Sioux Falls, an MSA of 230,000 people. Sioux Falls is a border community, serving not only surrounding South Dakota communities, but also communities in Iowa and Minnesota.
Sioux Falls has built a strong base of talent and businesses involved in financial services, dating back three decades when Citi selected the community, which attracted additional banks to the area, says Slater Barr, president and CEO, Sioux Falls Development Foundation. The cluster is comprised of credit card companies, banks and trust companies.
The talent base involved in the financial services industry is well regarded. In 2011, HSBC's domestic credit card processing operation was purchased by Capital One Financial Corp. Capital One decided to keep the operation in Sioux Falls, retaining 400 jobs and adding 400 more jobs.
An emerging industry combining Sioux Falls' strengths in credit card processing and health care centers on mail order pharmacies. MedVantx Pharmacy Services, a mail order pharmacy, has recently conducted an expansion in the community.
Sioux Falls is also well suited to support data center operations, and headquarters operations.
Because it provides services to a multistate region, Sioux Falls features a large presence of health care access, retail outlets, professional service providers, and an abundance of outdoors and recreation opportunities. There are two hospital systems located in the community, Sanford Health System and Avera McKennan Hospital & University Health Center, which are both recognized among the top 100 health care systems in the country.
The Sanford Health System was awarded a $500 million grant by T. Denny Sanford to support research in cancer and juvenile diabetes. "The system has been able to attract researchers from across the world to the Plains of the Midwest," Barr says. "It has been a game changer."
Back at the state level, South Dakota features competitive advantages to support industries such as value-added agriculture, energy, advanced manufacturing, biosciences, and shooting, hunting and outdoors.
In regard to the last industry mentioned, Costello says South Dakota's lifestyle is well suited to support the shooting, hunting and outdoors industry, with a cluster centered in Sturgis. "We embrace the industry," Costello says. "They provide good quality jobs. We are pursuing all the opportunities to attract firearms manufacturers to the state. And given the current level of debate amongst states in our country, we believe we are poised to capitalize on some of that conversation."
Talent and Education
South Dakota's employers experience high levels of worker productivity at their plants. Companies with multiple facilities throughout the country say their South Dakota operations outperform their other facilities. Costello says the workforce puts in a full day's work for a full day's pay, the absentee rate is low, and there are few labor issues in this right-to-work state.
In regard to the higher education system, South Dakota is home to 10 centers of excellence, conducting research in areas such as financial protection to cancer to photonics.
Assets
Costello says the combination of high worker productivity and a low tax structure are behind the growth of the state's economy. Costello notes Governor Daugaard's approach to increasing revenue in the state is to increase the number of taxpayers, not to increase the taxes of existing businesses.
Other advantages of the business climate include the Certified Ready Sites designation, which is awarded to business and industrial parks throughout the state, meaning the sites are development ready. In February, the Governor's Office of Economic Development awarded the designation to sites in Huron, Sturgis and Watertown; last year, a site in Canton received the program's first designation.
Lifestyle
In addition to the nation's second shortest commute time average of 16.3 minutes, South Dakota's lifestyle also includes a low crime rate, quality schools and health care systems, and outstanding recreational opportunities. South Dakota is home to the Badlands National Park, the Black Hills National Forest, the Mount Rushmore National Memorial, and the Crazy Horse Memorial, among other outdoors assets.
Barr says South Dakota and Sioux Falls continue to invest in infrastructure and amenities to ensure growth and vibrancy. In Sioux Falls, voters have approved and construction is underway for a $115 million events center. What's more, Sanford Health Systems has built a sports complex which features a basketball complex, a large field house, and outdoor fields. A new ice arena and tennis facilities are also under construction.
"Some communities have natural amenities such as mountains or the ocean," Barr says. "Others create and invest in the quality of life and themselves."
More Info:
South Dakota Governor's Office of Economic Development 
Sioux Falls Development Foundation   

Down to Business
The Homestake Mine in Lead is the site of an underground science and engineering laboratory, selected by the National Science Foundation and the Department of Energy.
The agriculture industry in South Dakota contributes nearly $3.4 billion directly to the state's economy, 8.4 percent of its GDP.
One hundred percent of the state's K-12 and higher education system have access to high-speed broadband.
Outdoors and Recreation
The South Dakota lifestyle is welcoming to hunters, home to more than 5 million acres of public hunting lands. There state is populated by four species of waterfowl, 10 species of small game and seven species of big game. There are also home 30 species of fish. And even though South Dakota is landlocked, it features 1,100 square miles of water. Learn more at www.travelsd.com.
Illustration by Stuart Miles at Free Digital Photos.net