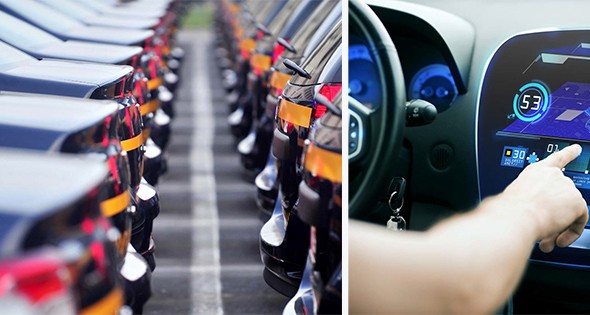 Automotive Clusters Expanding Footprints in North America
08 Oct, 2018
Automobile manufacturing is still on a growth spurt, with more development in software aimed at tomorrow's cars.
When looking at a map of automotive clusters in the U.S., it becomes readily apparent that the majority are located in the Midwest to Eastern parts of the country, occupying basically a selection of states and cities straight up the map from the south to the north, Mississippi through Michigan.
Employment in the automotive industry ranks tenth in Jackson, Mississippi, just below logistics, according to a mapping project by the Harvard Business School Institute for Strategy and Competitiveness. Further south, Nashville reports over 44,000 employed in automotive production, the city's third largest economic cluster.
Kentucky has been the home to automobile manufacturing since 1916, when Ford opened a manufacturing operation in Louisville churning out 7,000 Model A cars each year. Today there are over 400 automobile related businesses in the state. Ford, GM and Toyota all have major manufacturing operations in the state.
One of those manufacturing businesses coming to the southwest region of the state is the aluminum supplier Novelis Inc., which will create 125 full-time jobs with a nearly $305 million investment as it locates a new processing plant in Guthrie. The company has been building up a new industrial park over the last year to suit automotive manufacturing suppliers, the 1,300-acre Commerce Park 2, and can draw workforce from the military personnel leaving Fort Campbell.
"We haven't had a new announcement like Novelis for 7 or 8 years," Mark Lindsey, executive director of South Western Kentucky Economic Development Council, says. "I think that other spinoffs will start to look at this area, at Commerce Park 2 and at the I-24 business park (in Cadiz/ Trigg County) which has a lot of potential. We are getting quite a few looks from automotive manufacturers. Either we are looking at one big user or an anchor, smaller company to land at the I-24 park and develop the park out from there," he says.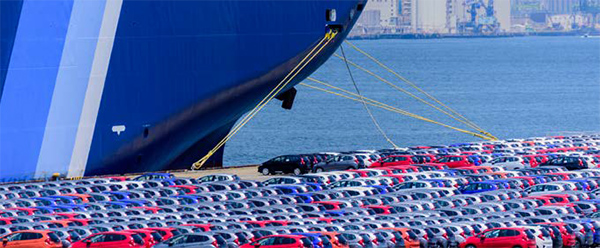 Up north, where automotive manufacturing has always been the economic driver, Detroit's automotive cluster is now called "automotive and advanced mobility", which includes autonomous car development and other forms of automated transportation. In fact, according to the Detroit Economic Growth Corporation, Michigan is the anchor of the North American automotive industry, contributing 23 percent of total U.S. automotive production. Private investment totaled over $23 billion in the state by suppliers and OEMs since 2010.
Detroit is also the center of research and development in the automotive and mobility industries, home to 76 percent of U.S. automotive research and development investment. And approximately 90,000 engineers work in Michigan, with 6,000 graduating from Michigan universities each year.
There is a lot on their plate.
According to a study by Deloitte Insights, a business thought leadership company, software has already started and will continue to play a significant role in the automotive industry as there will be more than 100 million lines of code on average expected in each vehicle by 2020.
But the U.S. doesn't have a monopoly on automotive development.
The automotive industry is the second largest manufacturing sector in Canada, contributing $18 billion of the country's GPD. It is the country's largest export sector, accounting for 17 percent of total merchandise exports, employing nearly 127,000 directly and another 402,000 indirectly.
Mexico has become a favorite manufacturing destination over the last ten years as well. A 2017 report by the Center for Automotive Research, an independent non-profit automotive research organization, cited twenty percent of all North American light vehicles as being produced in Mexico. X
For videos and additional information on the Jones Road Site, visit roaneecd. com or contact Justin Snow at 865-376- 5548 or jsnow@roanealliance.org.
Side Note One
Michigan: Driving the Future of Mobility Forward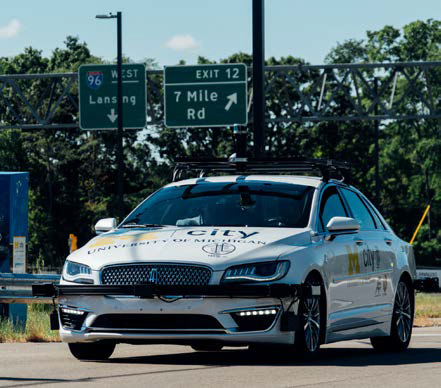 Michigan has been a global leader in the automotive industry for more than a century. As home to more than 900 automotive plants and 66 of the top 100 North American auto suppliers, Michigan is an ideal industrial landscape for automotive companies. The state's skilled engineering talent – the highest concentration in the world – also supports a robust talent pipeline that fuels more than 14,000 manufacturing facilities and upwards of 19 percent of all U.S. auto production. Today, a diverse network of suppliers, manufacturers, researchers and entrepreneurs are pushing Michigan's automotive industry forward.
The Michigan Economic Development Corporation's PlanetM initiative is committed to promoting Michigan's mobility leadership. The campaign brings together auto companies, education institutes and government agencies to promote the state's leadership in mobility and autonomous vehicle technology. One of PlanetM's newest programs offers mobility startups access to more than $1 million in grant funding. The goal is to aid entrepreneurs in developing their technologies and provide the means for testing in real-world environments. By fostering cutting-edge technology, Michigan is ensuring that automotive innovation is not just the state's heritage, but its future.
Side Note Two
Roane Alliance: Jones Road Site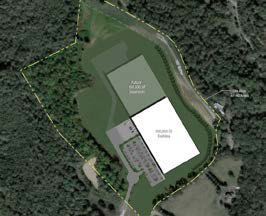 Located in Roane County, Tennessee in the heart of the Southeast Automotive Corridor, the Jones Road Site is a 40-acre Select TN Certified Site with dedicated access to Interstate 40 and close proximity to Interstate 75.
Three of the world's Top 10 automotive suppliers are located within 30 minutes of the Jones Road site making this an ideal location for automotive suppliers looking to relocate or expand.
Within the last 2 years, an industrial grade road has been constructed providing direct access to the site. In addition to the road, a recent grading project has been completed resulting in 10 pad-ready acres. Conceptual renderings suggest the site is ready to accommodate a 200,000 sq ft building with room for expansion.
For videos and additional information on the Jones Road Site, visit roaneecd.com or contact Justin Snow at 865-376-5548 or jsnow@roanealliance.org.