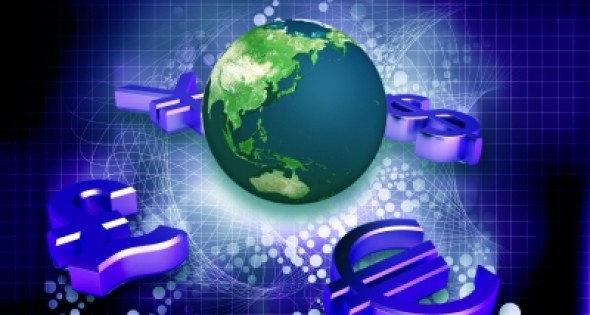 New York: Center of the Global Economy
26 May, 2014
By Rachel Duran
Tax reforms implemented by New York legislators and Gov. Andrew Cuomo are moving the business environment needle in the right direction. The reforms have attracted the attention of the Tax Foundation. In April, the organization released a report stating New York's budget for FY 2014-2015 will reduce its complex corporate tax code. It found that if the reforms were in full effect for the most recent version of the "State Business Tax Climate Index," the state's tax system would have ranked fourth best of the 50 states, instead of 25th best.
"We know our challenge is to increase business owners' confidence in New York, and let them know we have a strong and growing economy," says Kenneth Adams, president, CEO, and the commissioner of Empire State Development (EDS), the state's chief economic development agency.  "The governor has lowered the growth of state spending in the last three years, lowered taxes, and balanced budgets. This year we have a surplus. That fiscal discipline is paying off in increased investor confidence in the state. We see that in improving employment figures."
Highlights of the tax reforms include eliminating the corporate income tax for manufacturing companies in the upstate, which applies to the entire state with the exception of New York City. There is also a 20 percent tax credit on real property taxes for manufacturers that lease or own property. Officials are also lowering the corporate net tax rate from 7.1 percent to 6.5 percent. What's more, the estate tax is recoupled over time to the higher federal threshold, exempting many small businesses from hefty taxes upon the death of their owners.
In January, the unique Start-Up NY program took effect in the state. There isn't a similar program in existence anywhere in the country, Adams notes. The program allows colleges and universities in the public state system or in the independent and private system to designate land and/or buildings on or near their campuses as tax free zones — as in zero taxes for the businesses that locate in the zones.
The EDS approves the spaces or facilities, which offer companies a 10-year tax abatement. Schools can recruit companies and apply for zone status on behalf of these companies. To qualify for a zone, there must be a relationship between the business activity of the company and the sponsoring university, and companies need to create new jobs in the state.
New job creation can happen in three ways: startups spinning out of the sponsoring zone; an existing company that wants to expand but is considering leaving the state or country is encouraged to consider locating to a zone; and a company moving from out of state.
Industries and Innovations
New York has a number of strategic industry clusters, including: agriculture, communications and media, financial services, high-tech electronics and software, life sciences and nanotech. The state is comprised of 10 distinct business regions.
The $33 million state budget allocation to support the early-stage development of the Science Technology and Advanced Manufacturing Park (STAMP) in Rochester will be a game changer for the region's economic development climate. The site is ideal to help strengthen the state's global position in the fields of nanotechnology and semiconductors.
The 1,250-acre megasite will draw labor from Rochester and Buffalo, which comprise a labor shed of more than 1.1 million people, and includes access to 57 colleges and universities. "The site is located in the hydro zone, which means it has access to Niagara Falls' hydropower at 3.5 cents a kilowatt hour," says Mark Peterson, CEO, Greater Rochester Enterprise. The site can also accommodate heavy water capacity of up to 12 million gallons of water a day.
Peterson says the site is designed to support a large manufacturer, such as a semiconductor or chip fab on 500 or 600 acres, with the remainder supporting R&D operations and those involved in the supply chain.
The Rochester region is also well suited to support food processing and agribusiness companies. The community features a large amount of dairy production, and inexpensive water capacity, which has attracted two yogurt companies, Alpina Foods out of Columbia, South America; and Muller Quaker Dairy, a joint venture between PepsiCo and Theo Muller. The Muller site began operations last July. "The site continues to expand and when fully ramped up in six to eight years, it will be largest yogurt factory in the world from a production standpoint," Peterson says.
In Onondaga County and Syracuse, economic developers are working with industry to grow a global presence in their target industries, including clean energy and environmental systems, advanced manufacturing and agribusiness.
The county has a long history in manufacturing, and small and mid-sized manufacturers in the area continue to expand. The community is also home to engineering firms, O'Brien & Gere, C&S Cos., and others, who are able to fill their talent needs with students from Cornell University and Clarkson University. Lockheed Martin Corp. and Carrier Corp. have R&D operations in the county. Recent expansion projects in the county include a $13 million expansion by INFICON, which makes instrumentation, sensor technologies and process control software for industrial vacuum processes.
Also in Onondaga County, Agrana Fruit US Inc. is investing $40 million to build a new fruit processing facility to support the booming dairy and yogurt industry activities in the state.
Talent and Education
Onondaga County is home to world-class education and medical facilities, including SUNY Upstate Medical University and Syracuse University, which are conducting cutting-edge research. Entrepreneurship activities are thriving in the county. Incubation space in downtown Syracuse is at capacity and new space is being added. Several new, upstate New York focused, venture capital opportunities will be key to establishing and growing new companies in the county, according to economic development officials.
Officials in Rochester are working collaboratively with area colleges and universities. Within a two-hour drive of the STAMP site are five of the nation's best community colleges, which will help with technician training. "We are already designing, in collaboration with those community colleges, technology and technician programs unique to the nanotech sector," Peterson says.
At the state level, New York state has 7.5 million people in the private sector workforce, which is at an all-time high. It is one of only a handful of states that have fully recovered all the jobs lost as a result of the recession.
Assets
"At a high level, what is important to note, is that the business climate in New York is changing dramatically," Adams says. The change comes through lowering taxes, reducing regulations, making strategic investments, and creating new incentive programs. "The bottom line is New York has experienced a strong economic recovery," Adams says. "The data underscores a very healthy economic recovery in the state, which is driving employer confidence and new investment."
Foreign investors are also taking notice. The Global NY program seeks to position the city of New York and the state as a destination for foreign direct investment, particularly in emerging tech sectors. The state is a global player in semiconductors, financial services and media.
At the local level, to enhance foreign investment decisions, officials in Onondaga County have reorganized the Foreign Trade Zone for local businesses to take advantage of foreign market opportunities. The county has also revised its payment in lieu of tax (PILOT) schedule, now one of the most competitive programs in the state.
In regard to available facilities and land, in addition to Rochester's STAMP development, the community is also redeveloping a former Eastman Kodak site, which has been retooled to support high-tech manufacturing and is home to 53 non-Kodak companies. The roster includes small tech companies, battery companies, and biofuels producers. "We bring this together with our core competencies of optics and imaging and energy, and those along with our manufacturing and agricultural assets are the guts of our regional economy," Peterson says.
Lifestyle
Don't paint New York's lifestyle with a broad brush. The Greater Syracuse region is the home to one of the most competitive costs of living in the country, and has an average commute time of 19 minutes.
Downtown Syracuse is underway with revitalization efforts, including Pike Block, a $25 million, 130,000-square-foot, four-building redevelopment. The downtown area is one of the fastest growing neighborhoods in central New York.
Syracuse's officials say one of the most common misconceptions about the area is the weather, but The Atlantic Cities and Trulia recently named Syracuse the lowest risk U.S. metro for natural disasters. Leaders prefer to think of themselves as having a predictable, temperate four season climate.
More Info
Illustration by renjith krishnan at Free Digital Photos.net