Putnam Rock Eagle
24 Mar, 2015
150 Acre Science and Technology Business Park
Located 13 miles south of I-20 on US Hwy 441. Sites are available from 3 Acres to 58 Acres. 131 Acres remaining.
Newly opened: 76,000 SF bio-tech manufacturing facility for Aalto Scientific, Ltd. and 15,000 SF bio-tech distribution facility for AUDIT MicroControls, Inc.
ADDRESS: 1100 Madison Road (US HWY 441), Eatonton, GA 31024   [33.401611, -83.368208]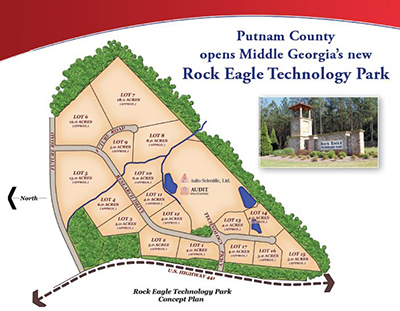 Putnam County is home to a wide range of industry sectors from manufacturing to life sciences to technology. Businesses in Putnam County enjoy a stable tax structure, access to local and state incentives, a skilled labor force, and a robust transportation infrastructure. Combine our entrepreneurial spirit with the beauty and climate of the area and you've got a first class atmosphere for business.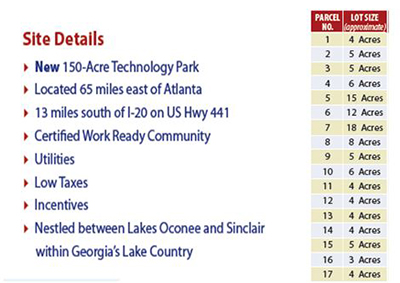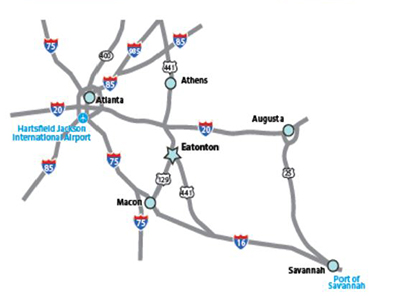 To View The Rock Eagle Technology Park Flyer & Learn More About the Area Go To;
To View Other Available Sites Within Putnam County Go To;

For More Information on This and Other Properties & Sites Within Putnam County Contact;

Terry Schwindler, Economic Development Director
office: 706-485-1884
cell: 706-816-8099


tschwindler@putnamdevelopmentauthority.com
www.putnamdevelopmentauthority.com