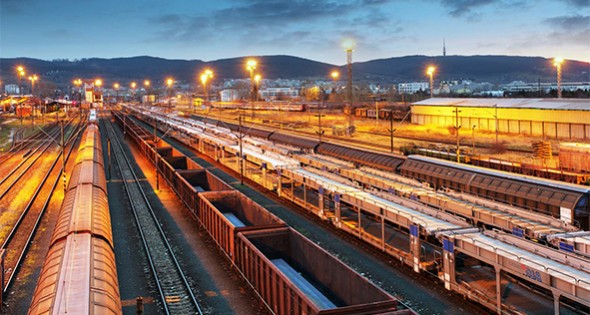 Rail Development Continuing To Be Key To Logistics Infrastructure
22 Jul, 2019
One of the nation's largest railroads, Burlington Northern Santa Fe (BNSF), is composed of a 32,500 route-mile network over 28 states that is the result of more than 390 railroad lines that were merged or acquired during the railroad's 160-year history. It shipped 10.3 million rail cars in 2018.
It has been working on developing massive logistics centers to serve areas underserved by rail service, a trend that other rail services are following.
BNSF Logistics Centers focus on offering direct rail service in multi-customer, multi-commodity business parks. The company invests directly in the development of the facility to enable these business parks to help service carload, unit-train customers, or both.
One example is the logistics center in Sweetwater, Texas, where BNSF helped transform an old rail yard into a multi-commodity, multi-customer business park.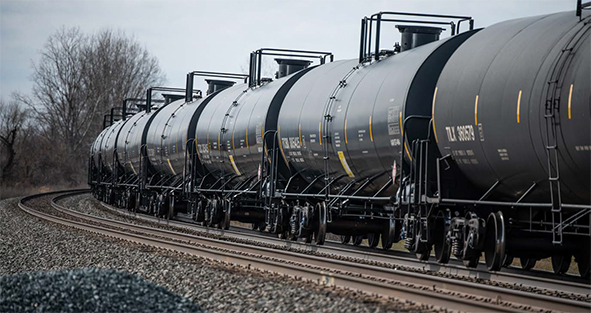 The railroad also just broke ground on a logistics center outside Denver. The Logistics Center Hudson is a 430-acre facility with 15 sites for customers who want to ship with individual railcars, and a unit train site for customers who want to ship entire trainloads. It is designed to help commodities and manufactured goods reach the Denver market and smaller nearby markets.
Other rail services are getting in the logistics improvement game. According to the American Railway Development Association (ARDA), in 2013, CSX, which services every major market in the eastern U.S., worked with customers to develop 121 new or expanded facilities along its network or on connecting short lines.
Those projects represented $3 billion in customer investments and more than 1,600 new jobs. In the past five years, CSX customers invested more than $14 billion in rail-served facilities, generating more than 14,000 jobs at industrial plants, distribution centers, and other facilities.
The company earned revenue of $12.3 billion in 2018, and served three primary lines of business: merchandise (61 percent of revenue), coal (18 percent of revenue) and intermodal (16 percent of revenue).
Another major railroad company, Norfolk Southern, participated in the location of 67 new industries and the expansion of 25 existing industries along its rail lines in 2013. New plants and expansions represented an investment of $2.3 billion by Norfolk Southern customers, eventually generating more than 136,000 carloads of new rail traffic annually.
ARDA reported that Norfolk Southern assisted in the location or expansion of 11 energy-related facilities across their service area. Crude oil transportation and support for natural gas exploration and production accounted for the majority of energy projects, providing 65 percent of the new rail traffic reported.
The move by railroads to get more involved in logistics center developments follows a view expressed by Alanna Strohecker, the chair of ARDA Economic Development Section, in the February 2016, ARDA newsletter. She observed that ports and railroads have been partners in their work to help cargo move faster and farther from origin to destination. "The rise of intermodal traffic has led to closer cooperation between ports and railroads in recent years," she wrote. Intermodal accounts for 22 percent of all railroad traffic, while port-bound imports and exports account for 50 percent of U.S. rail intermodal traffic. "Understanding the workings of these important pillars of the goods movement industry will provide important insights as to the current success as well as provide a roadmap for additional improvements in the future," she wrote.
"The partnership between rail and ports benefits all in the supply chain, including transportation companies, consumers and producers. Both help lower congestion, pollution, and carbon dioxide while having impressive safety records, as compared to the trucking industry," Strohecker wrote. "Both rail and ports are also known to be early adopters of technology and automation, contributing to the efficiency of moving goods."