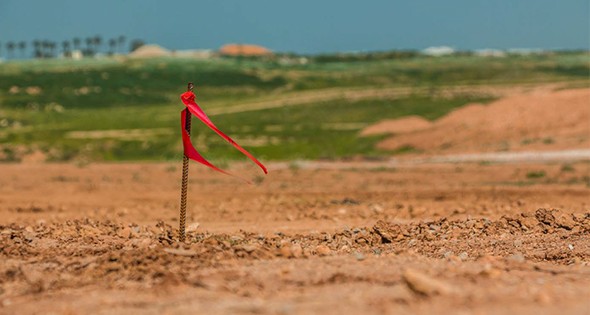 Shovel Ready
28 May, 2019
A shovel-ready site is defined by U.S. Certified Sites as parcels of land (or in some cases, a building) that has "met specific criteria developed by the body administering the program or a consultant hired to develop this criteria," such as availability, zoning, utility infrastructure (water, sewer, telcom), permits, and site characteristics (such as the presence of wetlands, floodplains, endangered species etc.)
Sometimes sites are certified by an administrative body of the state and can take many months to become certified – such as the state's economic developers, sometimes working with consultants – and sometimes the sites are declared "shovel-ready" relatively quickly, with a less stringent set of criteria.
Whatever process is used, the idea is to coordinate a set group of data about the site to market and sell developers on what the site can offer, and how the site's owners can work with those assets.
For example, in Missouri, the Missouri Department of Economic Development's (MDED) Certified Sites Program (MCS) requires information about zoning, compatible surrounding land use, parcel shapes and configuration, size of the parcel, utility services available, highway access, airport service, rail service, population or workforce base, and environmental clearance – all to be made available to the MCS program within 180 days.
The MDED program currently lists 31 certified sites, with standards for sites developed through partnerships with Missouri Economic Development Council, Ameren UE, Empire Electric, KCP&L, Missouri Electric Cooperatives and the Missouri Department of Natural Resources.
All of that criteria that the MCS requests, including the deadline, are fairly typical across the board of state site certification agencies.
A key factor in site development is the time needed to obtain the required permits to construct a facility. They include anything from local building inspections to federal wetlands permits, all of which can cause costly slowdowns in development. But some states are working to fix that issue.
In the Build Now-NY Shovel Ready Guide for developers, the state explains the concept of pre-permitting sites to reduce confusion and potential time delays: "By having communities select and prepare sites for specifically targeted economic development, potential time delays posed by the permitting and environmental review processes can be turned into advantages."
Some NY state shovel-ready success stories are cited: the $120 million, nearly 1.5 million square foot Target Distribution Center that has created 600 new jobs; the $130 million facility built by Hero Group that has created 135 new jobs and retained another 356 in the Florida Business Park in Montgomery County; and the $14 million, nearly 90,000 square foot Sensis Corporate Headquarters that brought 138 new jobs to the Collamer Crossings Business Park in Onondaga County.
Some state's rules are more stringent than others. For example, to get a certified site designation in North Carolina, an enterprising business has to address 31 prerequisites, including environmental audits, geo-technical studies, aerial photography and detailed analysis of development costs. All documents then have to be submitted three weeks before one of the six annual certified sites steering committee meetings.
Sometimes sites have to be recertified, as in the case of South Dakota, where five previously certified sites had to be recertified. In 2016, the state's certification program added additional requirements—soil borings and an archaeological assessment—to the certification requirements.
But there is an up-side to this sort of change. South Dakota's Governor's Office of Economic Development (GOED) is partnering with ISG, an architectural firm that recently expanded its operations to downtown Sioux Falls, to draw new attention to South Dakota's certified sites. The newly re-certified sites will receive a full assessment to best utilize their site, have drone footage shot to highlight the sites amenities, and will receive digital and/or print marketing materials tailored to the site.