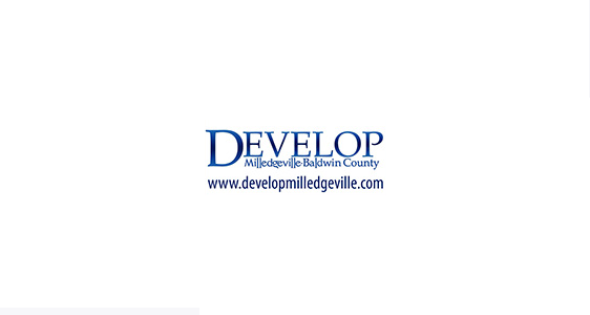 Sibley-Smith Industrial Park
13 Oct, 2016
Baldwin Co. Georgia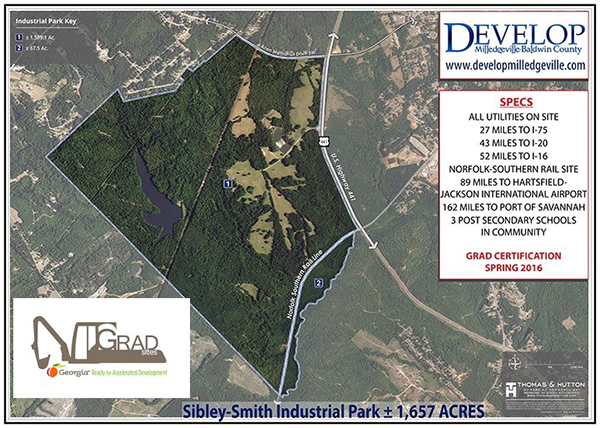 This GRAD certified mega-site, named the Sibley-Smith Industrial Park is located in Baldwin County, Georgia
, just south of Milledgeville. Google Maps Location
Sibley-Smith Industrial Park is zoned heavy industrial (HI) and is situated 2 miles north of the US Hwy 441 business & bypass intersection. Norfolk Southern Rail and utilities are already on site.
Sibley-Smith Industrial Park Details;
Ownership – Development Authority of the City of Milledgeville & Baldwin County (DAMBC) is the sole owner

Zoning – Zoned Heavy Industrial (HI)

Accessibility – On Site Norfolk Southern Rail access, US 411 (4 lane) on eastern border
Utility Access – On-Site Access for both Gas and Electric Direct Water Access is located directly across Allen Memorial Drive (northern border for the site), Direct Sewage Access across Highway 441 (the eastern border for the site) and there will be a minimal cost to connect
Certification – GRAD Certified by Georgia Allies – (Georgia Ready for Accelerated Development) Due diligence includes these factors; Minimum of 50 Acres, Ownership security, Zoning designation, Road and rail accessibility, Utilities service, Wetlands and Stream Delineation.

Surveys conducted include: Topographical, Geotechnical. Environmental (Phase I), Investigation for Cultural Resources and Endangered Species
Workforce – 64,000 Qualified individuals within a 45-minute radius labor pool for Milledgeville & Baldwin County

For More Info on Sibley-Smith Industrial Park or other sites & properties within Baldwin County contact;
Matt Poyner, Executive Director – Development Authority of the City of Milledgeville & Baldwin County (DAMBC)
http://developmilledgeville.com/

More Information on Milledgeville and Baldwin County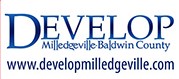 Executive Director:
Matt Poyner
105 East Hancock Street
Milledgeville, GA 31061
Business Phone: (478) 451-0369
Cell Phone: (478) 747-2219
mpoyner@developmilledgeville.com