Suffolk County IDA
17 Jun, 2016
Helping Business Thrive on Long Island
Providing SOLUTIONS to Help Grow Your Business
Suffolk IDA benefits can provide your business with the ability to…
Expand or renovate your current operations
Purchase or build a new or additional location
Relocate from other counties into Suffolk County
Benefits are available for projects ranging in size from a hundred thousand dollars to tens of millions and can be applied whether you plan to lease or own the space.
The Suffolk IDA provides a hassle-free and red-tape-free experience.
We are sensitive to your time and know that running a company is all consuming.
Our focus is to ensure your application gets prompt attention from start to finish. We have the ability to close on your project within 30 to 60 days.

 Providing benefits through significant TAX INCENTIVES
Property tax abatements
5, 10, 12, 15 and 20 years in length
Sales Tax: Ability to eliminate sales tax on project materials and new equipment
Mortgage Tax: Waiving of the mortgage tax on your project, taxable or tax-exempt bond financing or lease transactions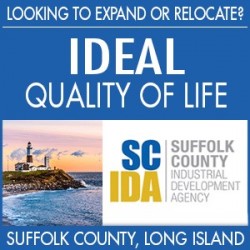 Utilize the links below to learn more on how SCIDA can help your business THRIVE:
Contact Us:
http://www.suffolkida.org/contact/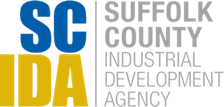 H. Lee Dennison Building
3rd Floor 100 Veterans Hwy
PO Box 6100
Hauppauge, NY 11788
Tony Catapano
Executive Director
Phone: 631-853-4802 Fax: 631-853-8351