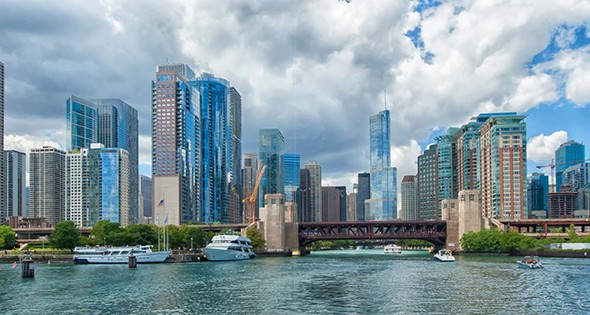 The Rising Economic Impact Of The Visitor Economy
08 Aug, 2018
Travel continues to advance a growth environment It's a good time to be a destination city for the U.S. traveler looking to widen their understanding of the country and see places they haven't seen before.
Cities and areas of the country that see this growing demand for tourism quickly connect it to the economic survivability of their area, calling it the visitor economy, because tourism is an often overlooked engine of a city's economic health.
According to the United Nations World Tourism Organization (UNWTO), as a worldwide export category, tourism ranks third after chemicals and fuels and ahead of automotive products and food. In many developing countries, tourism is the top export category.
Oxford Economics, working in global forecasting and quantitative analysis, reports that, across the United States, there has been above average growth in the visitor economy over the last few years. As income levels rise, consumers are dedicating a greater share of spending to travel and tourism.
For example, in the span of slightly more than a generation, per capita consumer spending on hotel stays in the U.S. has increased 200 percent since 1980, even as per capita gross domestic product (GDP) has increased only 75 percent. Both emerging and advanced economies fueled growth, led by the U.S. which spent $135 billion, nine percent over 2016; and China, which spend $258 billion, or five percent more than in 2016. Strong tourism expenditure reflects enhanced connectivity, increased visa facilitation and a global economic upswing, according to UNWTO.
People travel as sports tourists (traveling to see a favorite sports team or an event like a Super Bowl, or for hunting or fishing expeditions), event tourists (world fairs/expos, carnivals/festivals, cultural/religious events, historical milestones, commercial/agricultural events, or political personage events) or simply as a family or personal getaway.
Where in the U.S. do they go? Rating services about where to go and why generally agree on a few areas of the U.S. for travel.
For example, U.S. News reported that New York City was the best place to visit, followed by Philadelphia then Honolulu. TripAdvisor agreed that New York was best, but chose Maui as second and Las Vegas as third. Travel and Leisure magazine puts Greenville, South Carolina and Walla Walla Valley, Washington near the top of their lists.
Smaller communities are getting more traction from tourism, especially by virtue of their location in such huge destination states as Florida. Of the 116 million tourists to Florida in 2017, the majority came from New York, according to VisitFlorida, the economic development portal for the state.
One of the spots they came to was Vero Beach, Florida, in Indian River County, an Atlantic Ocean-facing community of 150,000 people about equidistant from Orlando to the north and Miami to the south. Vero Beach offers 22 miles of public beaches plus cultural amenities, such as nationally and internationally curated art exhibits at the Vero Beach Museum of Art, and Broadway plays featuring New York actors at the Riverside Theatre. "These are spectacular shows during the season, from October through April," Helene Caseltine, director of economic development for the Indian River County Chamber of Commerce, says.
The area is also a magnet for sport fishing, both for swordfish in the Atlantic and bass fishing in Lake Blue Cypress, where the lake depth averages just nine feet making it ideal for not only bass, but also bluegill, crappie and catfish. "It's huge here," Caseltine. "It's some of the best bass fishing you can find in the state."
One thing is clear: Visitors create opportunity. From Oxford Economics: "The visitor economy that is fueled by destination promotion supports amenities and a quality of life that are integral to attracting investment in other sectors"
For more information about the companies mentioned in this article, please visit: visitindianrivercounty.com