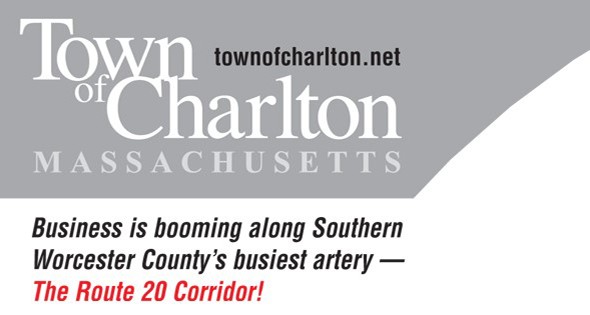 Town of Charlton, Massachusetts
05 Jul, 2017
Charlton is consistently among the top 10 annual fastest-growing communities among the 43 communities in central/southern Worcester County.
Over 400 acres of prime developable land is available for economic development along the Route 20 corridor in commercial, industrial and business enterprise park zoning categories.
The Route 20 highway corridor is located east-west through Charlton, with nearby access to the Massachusetts Turnpike, and Routes 9, 31, 169, I-190, I-290 and I-94.
Top industries in Charlton include fiber-optics, medical instrumentation research and development, bio-tech, light manufacturing and warehouse/distribution.
Upcoming new development includes the Fall 2017 opening of Treehouse Brewing Company's 53,000 square foot craft brewery and retail facility directly located on Route 20, 5 minutes from Mass. Turnpike access.
Economic development incentives include expedited local permitting and tax credits/financial incentives in partnership with state economic development agencies.
Properties
1.) BUSINESS ENTERPRISE PARK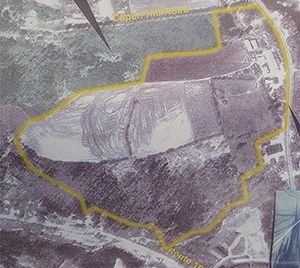 • The site is 98.1 acres southerly off Route 20, easterly of Route 169.
• Zoned Business Enterprise Park (BEP), excellent location for a business park, potential uses include light manufacturing, R&D, warehousing, office space.
• Site elevation with vistas, excellent drainage and relatively flat topography.
• 5 Minutes from both Mass. Turnpike entrance/exit and entrance to Interstate 84 south to Hartford, Conn. And New York City.

2.) COMMERCIAL LOT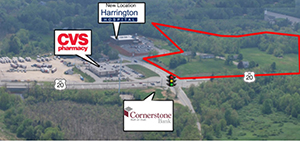 12 North Main Street
Charlton, MA
• 17.6 Acres at signalized corner
• Adjacent to Masonic Overlook - full service adult community and assisted living campus
• One of the fastest growing residential populations in Worcester County
• Last corner at town's premium intersection
• Located near CVS, Harrington Hospital and Southbridge Savings Bank (all new developments within the past 5 years)
• Excellent potential for big box anchored retail center
3.) LAND
6 Oxbow Road
Charlton, MA
• One-acre parcel located at NE quadrant of 4-way signalized intersection. Commercially zoned with over 200' frontage on Route 20
• Ideal for any type of commercial re-development
• prime location for gas/c-store, bank, retail strip or office building
• High growth community underserved by retail services


4.) LAND
Worcester Rd./N. Main Street
Charlton, MA
• 14+ acres highly desirable parcel zoned commercial/business with more than 680 feet of frontage on Worcester Road (Rte. 20)-story former health facility located on 3.26 acres
• Level site located at 4-way signalized intersection directly adjacent to CVS. Centrally located near town center within growing community
• Ideal for retail and office development
• CVS, Harrington Hospital and Southbridge Savings Bank all new developments within past 5 years.
• Traffic count: 21,700 (2010)
5.) COMMERCIAL LOT
288 Southbridge Street
Charlton, MA
• 8,544 square foot flexible building on 2+/- acres with 400' frontage
• Cleared, flat and paved lot within zoning district that permits commercial retail and most industrial uses.

6.) COMMERCIAL LOT
306 Sturbridge Road
Charlton, MA
• 2-story former health facility located on 3.26 acres
• Up to 26,000 square feet
• Abundant on-site parking, 100+ spaces
• R-40 Zoning
• Easy access to Hartford, Springfield and Boston

For more information, please contact the Charlton Economic Development Commission by calling and/or writing to:
Alan Gordon, Executive Director
Charlton Economic Development Commission
37 Main Street
Charlton, MA 01507
508-248-2237
alan.gordon@townofcharlton.net
www.townofcharlton.net/economicdevelopmentcom.htm