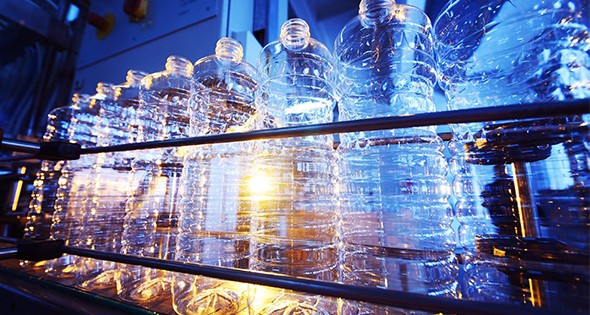 Innovations Driving Demand
21 May, 2019
There is a lot of attention surrounding plastics recycling and related environmental concerns. The industry is responding to those issues, even as it continues to gain momentum with new ideas in plastics products that will change how other industries, like the automotive industry, use and work with plastics-based components.
According to an article in "The Economist," of the 6.3 billion tons of plastic waste produced since the 1950s only 9 percent has been recycled and another 12 percent incinerated. The rest has been dumped in landfills or the natural environment. But that issue hasn't slowed the demand for plastic products. According to an article in "The Guardian", global plastic production has rocketed from some 160 million tons in 1995 to 340 million tons today.
Dr. Perc Pineda, chief economist for the Plastics Industry Association (PIA), speaking at the annual plastics industry conference, said 2018 was be the ninth straight year of expansion for the plastics industry.
The plastics products industry was the eighth largest in the U.S. in 2016, according to report from the PIA, "2018 Size & Impact." Shipments of plastic goods was up 6.9 percent in 2017, bringing the industry's total size to $432.3 billion.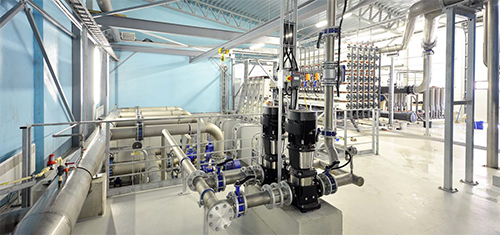 The report also showed that, in 2017, the U.S. plastics industry accounted for 989,000 jobs, a 2.4 percent increase from 2016.
In 2017, California was the state with the most plastics industry employment, though the overall total increased—from 77,000 workers in 2016 to 78,500 in 2017. Ohio came in second with 77,100 workers, and Texas came in third with 76,800.
Indiana had the highest concentration of plastics industry workers, with 16.9 plastics employees for every 1,000 non-farm workers. Michigan was second, with 16.8 plastics employees per 1,000 non-farm workers, according to the report.
International Hits and Misses
An industry market research report on IBIS World, a business information and market research supplier, found that the plastic and resin manufacturing industry has experienced steady demand for its products from 2013 to 2018. The industry, which relies on demand from downstream manufacturers and the construction sector, has benefited from increased construction and manufacturing activity.
But there are trapdoors. The prices of raw materials, such as crude oil, have been volatile. Although crude oil prices reached record levels in 2013, the price has dropped dramatically since then, including a 47.2 percent fall in 2015, resulting from supply increases and depressed demand.
The PIA's 2017 Global Trends report shows that there was another decline in the U.S. plastics industry's trade surplus, from $7.1 billion in 2015 to $4.7 billion in 2016. This decline was driven by a strengthening U.S. economy that depends heavily on imports to meet demand for plastic products, according to Pineda, who managed and edited the report.
Mexico and Canada remain the top destinations for exports from the U.S. plastics industry, with the industry exporting $15.4 billion to Mexico and $11.7 billion to Canada. The industry's largest trade surplus is with Mexico at $10.7 billion, and its fifth-largest surplus is with Canada at $719 million.
Emerging Markets for Plastics
Markets for plastics manufacturing include food related components, packaging and display, automotive injection molding, non-intrusive medical-related devices and industrial tools.
First American, a custom provider of thermoplastic injection molding manufacturing solutions, reports that, in the food industry, customized plastics is a huge advantage. Plastic food components can be made with incredibly low conductivity, making them resistant to high temperatures. Food grade plastic injection molding can be used to make parts and components that resist chemicals commonly found in the food industry.
And plastics have always played a role in medical devices, but that has recently increased. According to the U.S. Medical Devices Trade Report 2018 summary by the PIA, new medical devices using plastics now include more of a variety of electro-medical apparatus, irradiation apparatus, surgical and medical instruments, surgical appliances and supplies, dental equipment and supplies, and ophthalmic goods.
Top Plastics Manufacturers
The Polymers Properties Database, "Chemical Retrieval on the Web (CROW)," provides lists of manufacturers and suppliers of resins, intermediates, plastics, and related products such as adhesives and coatings. The following is their rating for the world's largest plastics manufacturers: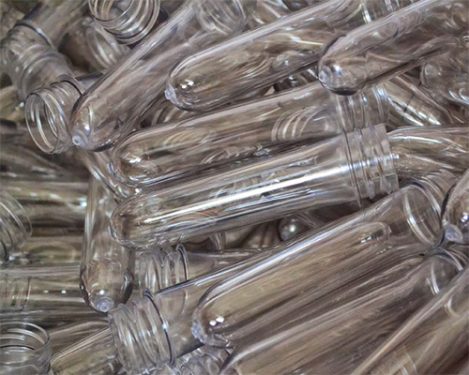 First up, to no one's surprise, is Dow Chemical, with global sales of $49 billion in 2015. Dow is the leading global supplier of every major polyethylene resin worldwide (2016) and the world's largest producer of chlorine and polyalkylene glycols. It was ranked as the world's largest plastics manufacturer during 2008. Dow's principal lines of business include agricultural sciences, consumer solutions, infrastructure solutions, performance materials and chemicals, and performance plastics.
Lyondell Basell, with 2015 global sales of $33 billion. The company is one of the world's largest plastics, chemicals and refining companies incorporated in the Netherlands, with U.S. operations headquartered in Houston, Texas, and global operations in London, UK. It provides chemicals, plastics, petrochemical products, diesel, and gasoline among many other products, which are produced in 17 countries at 55 sites. LyondellBasell is the world's largest producer of polypropylene resins and polypropylene compounds, and one of the top worldwide producers of polyethylene.
Exxon Mobil, with 2016 annual global sales of $236 billion. Headquartered in Irving, Texas, Exxon is a direct descendant of John D. Rockefeller's Standard Oil Company, and was formed in 1999 by the merger of Exxon and Mobil (both formerly the Standard Oil Company). It is the world's 9th largest public company by revenue. The company produces plastics, petrochemicals, diesel, and gasoline among many other products in all major countries of the world, and explores for oil and natural gas in six continents. The company is one of the top worldwide producers of polyolefins and other polymers and resins.
SABIC, with global sales of $35.4 billion in 2017. The Saudi Arabia Basic Industries Corporation (SABIC) is a public petrochemical company founded in 1976 and based in Riyadh, Saudi Arabia. It is active in chemicals and intermediates, industrial polymers, fertilizers, and metals. SABIC is the world's third-largest producer of polyethylene.
INEOS, with global sales of $60 billion in 2018. Ineos Group Limited (INspec Ethylene OxideSpecialities) is a multinational chemicals company headquartered in Rolle, Switzerland. The company produces plastics, resins and intermediates for all major markets including packaging, pharmaceuticals, agrochemicals, textiles, consumer goods, building and construction, and automotive and transportation.
Rounding out the rest of the top ten are BASF, with global sales of $63.7 billion in 2017; ENI (Ente Nazionale Idcocarburi), an Italian multinational oil and company headquartered in Rome, Italy, with global sales $61.6 billion in 2017; LG Chem, based in Seoul and the largest Korean chemical company, with global sales of $17.8 billion in 2015; Chevron Phillips, with global sales $13.4 billion in 2014; and Lanxess, a German specialty chemicals company based in Cologne, Germany with annual global sales of $7.9 billion in 2015.
Next?
Whatever the future holds for the plastics industry, there is little to no chance of it ever getting to the point where it couldn't quickly recover from whatever economic malaise hits the industry.
"In my presentation, I always speak about innovation, innovation, innovation," Pineda says, speaking during the annual PIA trade show. "The whole world is looking for the latest and biggest and the smartest innovation in the industry."
There are a lot of companies cranking out product and working on innovations. Plastics News report that there are 257 plastics manufacturing companies in the U.S. involved in assembly, binding and fastening; 200 companies working in plastic fabrication and plastic products distribution; and over 500 companies in plastics design, prototyping and research and development.
PIA's, "Market Watch: Plastics in the Fast Lane," discusses an anticipated increased use of plastics in automobiles, as consumers and the government demand lighter vehicles that are more environmentally friendly and competitively priced.
Another PIA report "Market Watch: Transportation," found that, of the approximately 30,000 parts in an automobile, one-third are plastic. In 2016, the average light vehicle contained about 330 pounds of polymer composites that accounted for over 50 percent of the total vehicle volume.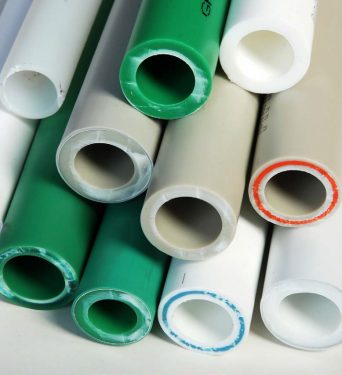 "The flexibility of plastics in terms of performance, design, weight and costs could be an advantage as electric vehicles increase market share," Kendra Martin, vice president of industry affairs for PIA, says.
The PIA report cited Magna International, a diversified global automotive supplier based in Troy, Michigan, that has stepped up its research and development spending related to using more plastics components—planning to invest $300 million by 2020. The company is deeply involved in electric vehicle technologies, and is serving as a partner to Lyft along with Jaguar on the I-Pace electric crossover vehicle as well as BMW on new vehicles.
DuPont is working with vehicle manufacturers to replace metal—and even plastic components—with high-performance thermoplastics and elastomers. These new materials are suitable for under-hood and power-train applications.
DuPont Minlon mineral reinforced nylon resin and DuPont Zytel PLUS nylon resin are used to design components that can withstand the high temperatures, chemicals and intense pressures found in vehicle engines.
As the automotive sector relies more on plastic to replace metal parts, the increased use of 3D printing will pave the way for more innovative applications of plastic.