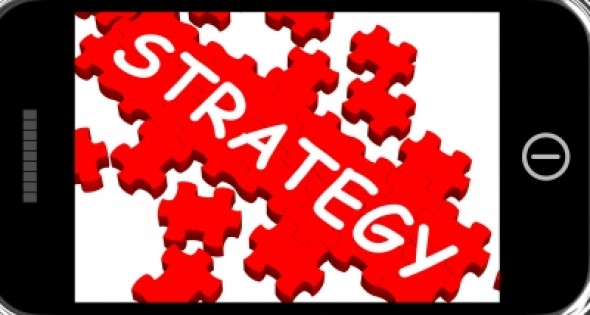 Oil is Huge in North Dakota; Diversity is in the Works
31 Jul, 2013
By David Hodes
Even though agriculture and energy are important industries for North Dakota economic development, the state is "pretty diverse" when you look at what is driving growth, according to Paul Lucy, director of the Economic Development and Finance Division for the North Dakota Department of Commerce.
"We are seeing everything from bio-development to unmanned aircraft systems (UAS) development to the processing of agricultural products and energy products," he says. "So one of our focuses now is an effort to be designated as one of the FAA's six test sites for the integration of unmanned aircraft systems into the national airspace."
In May, Gov. Jack Dalrymple highlighted the $5 million in funding that he recommended in his executive budget and the 2013 Legislature passed to pursue and develop a national UAS test site in North Dakota. The appropriation includes $1 million to be used by the state to pursue the test site designation and $4 million that becomes available if the FAA selects North Dakota.
But that diversity comes amidst one of the biggest economic drivers the state has ever witnessed — the Bakken Shale formation that stretches from the central part of the state through parts of Montana and up into Canada. Oil production using new fracking techniques has exploded in North Dakota, going from 3,000 barrels a day in 2005 to 225,000 barrels a day in 2010, according to the Energy Information Administration. Some oil company estimates put the estimated output at 1 million barrels a day by 2020. And the U.S. Geological Survey has estimated the Bakken formation could yield 4.3 billion barrels of oil.
The state is now the No. 2 producer of oil in the United States, Lucy says, and that production is only going to increase.
Industries and Innovations
Tom Rolfstad, executive director of economic development for the Williston Economic Development Corp., says that the Bakken formation is "the biggest play in North America if not the world right now … and it keeps getting bigger."
Rolfstad says that he has had investors "coming out of my ears, coming out of everywhere from all over the country," and that business formation doesn't seem to be the issue. He says that his office is basically just a funnel for money. "Money comes in and we meet with those sources and discuss with them what the formation is and how big it is and how long it will last. And generally, once they understand that, they are pretty motivated. The next issue is actually finding an investment to invest in."
But oil development, though huge, is not the only economic development game in the state.
One example of the sought-after state economic diversity in biotech development is Aldevron, based in Fargo and developed out of a small lab at North Dakota State University in 1998. It's a world-class service organization specializing in plasmid DNA and protein production technologies, antibody technologies and other custom services with operations in the United States and Europe. That company is growing in Fargo — it doubled in size in 2007 alone.
Continuing the drive for diversity is the growth of wind power, with recent announcements of an additional 700 megawatts of wind power in the state, Lucy says.

The state already generates enough wind energy to power 210,000 homes a year. But according to the American Wind Energy Association, it is capable of producing almost 140,000 megawatts.
In other agriculture development moves, CHS Inc., the nation's largest farmer-owned cooperative, announced in September that they will be building a more than $1.2 billion nitrogen fertilizer manufacturing plant in the Jamestown area which would provide the region's farmers with enhanced supplies of crop nutrients essential to raising corn and other crops. CHS has selected a site on 200 acres near Spiritwood, and is investing $10 million in the first feasibility phase.
"That is a huge project for us," says Connie Ova, CEO of the Jamestown/Stutsman Development Corp.
Talent and Education
The state has workforce enhancement grants in place that assist colleges, universities and tech schools to support the industries as they grow in the area.
One unique workforce program is Operation Intern, administered from the North Dakota Department of Commerce, that is designed to expand the number of new internship, work experience and apprenticeship positions with North Dakota employers.
The program's primary focus is employers in the state's targeted industries: energy, advanced manufacturing, value-added agriculture, tourism and technology-based businesses.
The program offers private businesses up to $30,000 every two years to fund internships in their company.
There is also an effort across the state to continue to develop programs that increase the number of people educated in the science, technology, engineering and math (STEM) areas, Lucy says. "As a matter of fact, North Dakota led the nation in the growth of STEM jobs from 2002 to 2009," he says. "So we look to continue to see that happening."
Assets
Ova says that due to the surge of people coming in to work on energy related projects, the Jamestown area is experiencing a major housing shortage in their community of 22,000. "We have had a lot of interest from developers both in and out of state in doing some projects in the area in anticipation of the projects that will be coming in biofuels as well as the fertilizer project."
Rolfstad says that Granite Peak Development put in the 650-acre Bakken Industrial Park two years ago is basically full, he says. The city is already home to some 350 oilfield related services, and are planning to build out other megasites for other businesses in the state taking advantage of the oil field developments, such as Halliburton.
Williston has built 12 hotels in the last couple of years, he says, and they are in the process of building 1,000 new apartments in anticipation of the continued growth.
Lifestyle
Ova says that there are a lot of job openings in Jamestown, and that the surge of people coming to the area has created all sorts of other demands. "We need veterinarians. We need nurses. We need doctors. You name it, it runs the gamut," she says.
In Williston, Rolfstad says that the oil boom has created a need for a $70 million recreation center in the Williston community. "We are also building a whole new airport, which is a $150 million project," he says.
The North Dakota Transportation Department is also upgrading US 85 to a four-lane highway from a neighboring community, he says, which is part of a $878 million road work construction project in the state's so-called oil patch area. "That is the largest construction project that the state has done," Rolfstad says. 
"So we are making big strides," he says, essentially because of the money they are collecting from the state tax on the oil developments. "We don't need a whole lot of federal assistance. So it is not so much that we are relying on federal programs but it is more of the state oil impact kind of money."
Lucy says that they want to continue to further diversify the economy, look at ways to further process the oil and gas that is extracted in the state, and look for opportunities to develop innovative technology-based businesses. "Particularly commercialization of technologies developed within our research community," he says.
The unmanned aircraft systems, he says, are going to be an emerging industry that they hope to be on the cutting edge with, in terms of technology development. "That in itself will be an industry that will lend itself to a lot of entrepreneurial and innovative activity," he says. 
More Info
Illustration by Stuart Miles at Free Digital Photos.net