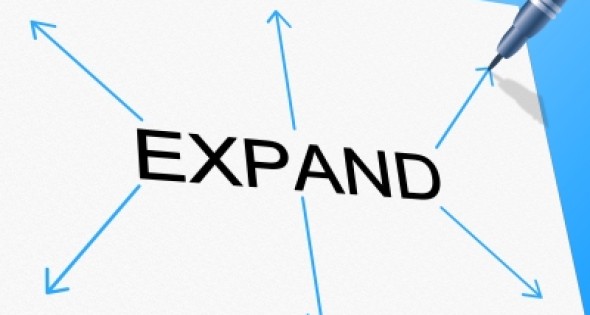 North Dakota's Boom Turns to Steady Growth
26 Aug, 2015
By Rachel Hamilton
"North Dakota's economy is still moving in an upward, positive direction by positive concerted effort to support businesses and entrepreneurial environments," says Paul Lucy, director of the Economic Development and Finance Division of the North Dakota Department of Commerce. The energy boom might be over, but North Dakota's GDP in 2014 increased 6.3 percent, the top economic growth in the United States.
"Diversification is taking place in the state," Lucy says, noting an emphasis on unmanned systems. Grand Sky UAS park is an arrangement between Grand Forks Air Force Base and the county, which leases base property for testing unmanned areal systems.
Energy in North Dakota has not disappeared, however. "We're kind of the regional hub for the Bakken activity," says Shawn Wenko, executive director of Williston Economic Development. The Bakken oilfield is located in northwestern North Dakota, northeastern Montana and up into the southern edge of Saskatchewan, Canada. It is one of the world's richest shale deposits.
"We're in a tremendous shift from a boom to a business model," Wenko says. "Now we settle in for some long term growth that is manageable. We're going to see that economic activity go for a long time. The record numbers were just not a sustainable trajectory."
Williston has seen a "dramatic shift" in demographics. Because of the oil and gas boom on the Bakken, the community had a high population of young males. "Now we see a big shift to families and workers who want to live in Williston full time." Their birthing center expects to deliver 1,200-1,500 babies this year, while last year they saw about 400, he says.
Devils Lake is still investing in energy, specifically the 20,000 barrel-a-day American Dakota Refinery. "We have a developer's agreement with them, and expect them to have an office by fall and begin construction on modulars," says Rachel Lindstrom, executive director of Forward Devils Lake economic development.
Devils Lake is in the northeastern quadrant of North Dakota, so not on the Bakken, but near enough to other resources to attract a refinery and, Lindstrom expects, supply chain for that refinery as well as industries that need refined oil.
"North Dakota's economy is not struggling," Lucy summarizes. "It's a very vibrant, strong economy. It's not a bust."
Down to Business

*North Dakota offers corporate income tax exemptions for the first five years to new corporations that qualify as primary sector businesses.

*Most personal property, such as office equipment, inventory, accounts receivable and materials, is exempt from taxes in North Dakota; certain property related to refineries and utilities is not exempt.

*In Renaissance Zones, businesses and individuals can get state and local tax exemptions for five years to encourage community revitalization.

*North Dakota's corporate income tax rate varies by bracket from 1.48 percent to 4.53 percent; the highest bracket ranks seventh lowest among states levying corporate income taxes.

*North Dakota is ranked first in growth in the number, employment and revenues of women-owned firms since 1997.
Industries and Innovations
North Dakota's key industries include energy, agriculture, tourism, manufacturing, tech-based business and unmanned aircraft systems, according to Lucy. Microsoft, Caterpillar Inc., Deere & Co., United Technologies Corp., Archer Daniels Midland Co., Cirrus Aircraft Corp., CNH Industrial, Doosan/Bobcat, Cognizant Technology Solutions, Buhler, Amazon.com, Cargill, Monsanto Co. and Northrop Grumman have growing operations in North Dakota.
"In North Dakota, our biggest economy is ag," Lindstrom says. "[Devils Lake is] no different in that sense."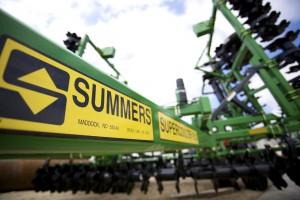 "We also have a big influence in the tourism area because we have tourism all year round," Lindstrom says of Devils Lake. "That keeps our hotels in business," she says, adding that they are building more hotels and "always in need of retail."
The American Dakota Refinery in Devils Lake will be the largest built since 1976, Lindstrom says. The refinery, she explains, will be built by putting together chunks of pre-constructed steel modulars, "like an Erector set." It will refine Bakken crude with the plan "to refine diesel out of it and all the byproducts."
"Our top industries are oil and agriculture out here," Wenko says of Williston, in the northwest corner of the state near the Montana border, right in the heart of the Bakken.
"The oil and gas industry is facing higher costs because of the logistics," Wenko says. The solution is the Enhanced Bakken Supply Chain Initiative.
Williston Economic Development listens to the needs of suppliers of raw materials, the refineries, and the manufacturers, pairing them up wherever possible. "It does two things: sustainability and diversification," Wenko says.
Talent and Education
North Dakota offers a variety of workforce development programs including: TrainND, New Jobs Training Program, and Workforce Enhancement and Tribal Colleges grants.
Devils Lake has a workforce of about 14,000, Lindstrom says, adding that "it's probably a little bit easier getting workforce because we're next to a reservation."
In concurrence with refinery construction, Lake Region State College (LRSC) will start a program to educate refinery operators. "They're very good at modifying where they're at and keep Devils Lake growing," Lindstrom says.
TrainND offers leadership classes, and LRSC is a regional hub for the statewide program, Lindstrom explains. They offer online courses for the tourism department in Devils Lake to teach their employees customer service and about the area's attractions.
Williston State College built a $7.5 million training facility with help from TrainND and Williston Economic Development, Wenko says, in anticipation of attending the grand opening.
North Dakota Workforce Connections is a program to assist people who are leaving or retiring from the military to find new jobs in the civilian world. "That workforce gets scooped up really fast," Lindstrom says. "Ninety percent of them have jobs before they get done. It's good for our business owners here."
Even with its rapid population growth, Williston is "starting to catch up on affordable housing" for workers and families, Wenko says. "We have a master plan that we've developed to take us to the year 2020." The town's population is about 31,000 now, with about half again as many commuting in daily, he says. "We are prepared for about 50,000 people in the next 10 years."
Assets
The business climate in North Dakota is friendly. "We've seen a decrease in taxes that equates to $4.2 billion [since 2009]," Lucy says. "Leadership is looking to decrease taxes, not increase taxes. That is the trend in North Dakota: taxes are going down."
The state also has a Standard & Poor's credit rating of AAA, and has collected many accolades including Careers and Forbes recognizing it as among the top states for business in 2014.
The refinery in Devils Lake is adjacent to a 130-acre industrial park. "That's a big incentive for developers looking to follow the refinery or to be support industry for the refinery," Lindstrom says.
Williston is relocating its airport. "The current airport is Sloulin Fields," Wenko says. It is located almost in the center of Williston and "the city has grown around it. We need to be able to handle more capacity," Wenko explains. The new airport will be located just outside town and called Williston Basin International; it will double the size of Sloulin Field International Airport.
Outdoors and Recreation

The North Dakota Heritage Center and State Museum traces the history and prehistory of the animals, plants and people of the Northern Plains, everything from fossilized ocean dwellers to tyrannosaurus rex to clothing decorated with porcupine quills to the innovations of agriculture from planting seeds to harvesting with tractors.
Lifestyle
North Dakota is the number one state for golf courses per capita, satisfaction with schools, and "We are in the top 10 healthiest states," Lucy says.
"Williston has always been known for its outdoor recreation activities," Wenko says, highlighting their walleye fishing and pheasant hunting in particular.
Williston also opened a $72 million recreation center "It's the largest of its kind in the Midwest," Wenko says. The center offers an indoor water park with surf simulator as well as more conventional amenities for recreation and exercise and an instructional kitchen.
"We're definitely an outdoor recreation community," Lindstrom says of Devils Lake. "A big asset of ours is our lake; you can get out of work at 5:00 and be out on the water at 5:30." The roughly 200,000 square mile lake supports many marine sports, such as fishing, tubing and boating.
Devils Lake also has three health care facilities: two clinics and one hospital, according to Lindstrom. "We have a life flight helicopter stationed here in Devils Lake. Very few communities have that; that's new as of about a year ago."
More Info
North Dakota Economic Development and Finance Division
Forward Devils Lake
Williston Economic Development
Illustration by Stuart Miles at Free Digital Photos.net