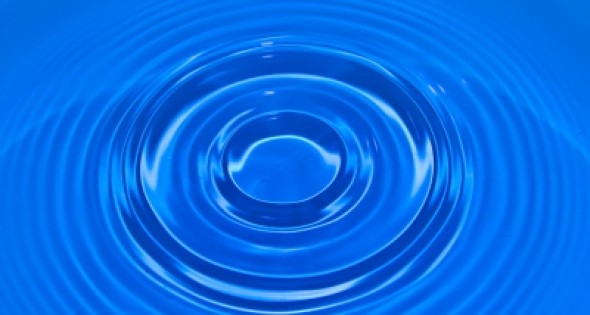 Rhode Island Advances the Blue Economy
29 Sep, 2014
By Rachel Duran
Officials of the Rhode Island Commerce Corp. (Commerce RI) want to see fresh and improved economic development initiatives included in the state's comprehensive plan. As such they have submitted ideas and concepts to the state's general assembly for review in an effort to inform the government process.
The Actions for Economic Development in Rhode Island report outlines the state's strengths, competitive advantages, challenges and strategies to overcome the challenges. The report is the result of brainstorming by 300 stakeholders to discuss the future of economic development in the state. Commerce RI acted in the role of convener.
"It truly is a partnership between public, private and nonprofit communities to look at the conditions in a place like Rhode Island where companies in all sectors can thrive and grow and improve the quality of life of our citizens," says Marcel A. Valois, executive director, Commerce RI. "We feel Commerce RI can play a lead role in bringing those parties together to look at creating effective solutions and focused solutions to create those conditions for us to be a part of more robust economy."
State officials are taking steps to advance a robust economy. Efforts include reducing the state's corporate income tax rate to 7 percent, which becomes effective Jan. 1, 2015. "The rate will be the lowest from Pennsylvania, New Jersey, New York and New England," Valois says. "Governor Chafee has also taken a major lead in working with our New England neighbors to look at ways to stabilize electricity rates in New England. We do have high rates and a lot of it has to do with our physical geographic location, and also the lack of capacity and supply lines to bring lower cost natural gas into New England." Gov. Chafee and other political leaders want to not only increase capacities but also provide the resources to bring lower cost renewable power to the region, especially hydro and wind power, from areas north of the region.
Down To Business

Leading financial institutions such as Amica Insurance, Citizens Bank, Fidelity and FM Global have corporate campuses in Rhode Island.

The Knowledge Providence initiative is the redevelopment of property in Providence, made available from the I-195 highway relocation. The redevelopment is in the heart of 600 acres that are the cross roads of universities, hospitals, research institutions and entrepreneurs.
The City Centre Warwick is where planes (T.F. Green Airport), trains and ground transport come together to form an intermodal gateway to Rhode Island and New England. It offers hospitality, flexible office, retail and residential development opportunities.
Industries and Innovations
Rhode Island is known as the Ocean State for a reason. The 400 miles of coastline not only fosters a dynamic tourism industry, but also provides a natural competitive advantage in supporting and growing the blue economy. The state is a world leader in building submarines, and a leader in the Northeast for boat building and an expertise in working with composites. What's more, the University of Rhode Island offers programs in oceanography and marine science.
"Back in January we executed a new lease with our largest tenant, Electric Boat, a division of General Dynamics, for a new 25-year lease, and expansion of their footprint by 40 acres," says Steven King, managing director of the Quonset Development Corp., which owns the Quonset Business Park, a 3,200-acre development. "The company will fabricate submarines for the U.S. Navy from here, and will be in multiple new buildings." General Dynamics won a contract from the Navy to build 10 Virginia class submarines.
Electric Boat will also conduct design work in preparation of replacing the Ohio class submarines, King notes. Electric Boat expects to double its Rhode Island workforce of 3,000 employees within the next 10 years. "That does not include the multiplier of the supply chain," Valois adds.
"Rhode Island is the birth place of the U.S. Navy and it has a major impact on us," Valois says. "For instance, the Naval War College is located in Newport. A lot of the academic commands for the Navy are located in Newport." This includes the Naval Undersea Warfare Center.
The blue cluster also includes companies involved in underwater engineering, acoustics, and unmanned vehicles. "This is a competency that Connecticut, Rhode Island and Massachusetts have; we feel this is a long-term opportunity," Valois says. "This deals with underwater exploration, underwater mapping and underwater archeology."
In other industry cluster developments, manufacturing activities are making a comeback in Rhode Island, a state whose industry has suffered for the last 30 years, losing a significant portion of the manufacturing base. An effort to assist manufacturers in the state, particularly small manufacturers, combines the state's strengths in design and art with manufacturing to develop new products and services. "The Rhode Island School of Design has been here for more than 100 years," Valois says. "We have more industrial designers and design professionals per capita than almost anywhere."
The city of Cranston is one community where manufacturing activities are picking up. "There are three manufacturing companies underway with expansions at the Howard Industrial Complex," says Larry DiBoni, director of economic development, city of Cranston. A recent expansion was from Cadence Science, a medical devices manufacturer, with a 33,000-square-foot project.
Cranston is home to a leading jewelry cluster, including the corporate headquarters for Alex and Ani, and Swarovski Jewelry U.S. Ltd. The city's officials assist businesses in a very professional environment, DiBoni says. This includes tapping into the advantages of an enterprise zone, and a streamlined building inspection processes.
Talent and Education
An important higher education asset in Rhode Island ties into the state's reputation as a destination for "foodies." Not only is the state home to award-winning restaurants, but companies, due to their experiences, are developing new food products for broader audiences. Culinaryschools.org says the "American Universities Admissions Program ranked Johnson & Wales University as the third-best culinary school in the world in 2010, and the two and four-year degrees dispensed by the school make it the largest educator of food service workers worldwide."
Rhode Island's cluster features the headquarters for United Natural Foods, a leading distributor of natural foods. A recent expansion project is the 200,000-square-foot addition at Daniele Foods in Burrillville. GreenCore USA, one of the largest food-to-go companies in the United Kingdom, is building a facility at the Quonset Business Park to supply 7-11, Starbucks and others. "The company is building a 107,000-square-foot manufacturing plant, which it hopes will be ready by the end of the year, bringing 400 new employees to the park," King adds.
Valois adds that Edesia, a social venture that has developed a high nutritional based peanut butter, is expanding its operation at Quonset Business Park, shipping the product to third-world countries.
In regard to overall workforce assets, Valois says companies looking to relocate and make investment decisions want to be assured there is a talent pool to support their business. Rhode Island is a state that is 55 miles by 45 miles, and home to 11 colleges and universities. "We can provide a ready talent pool and we attract students from all over the world," Valois says.
Assets
Rhode Island is home to established and growing business parks and commercial developments. One of the most well-known is the Quonset Business Park, which features a seaport and a general aviation airport within its boundaries. The park has rail and highway access as well, all of which is attractive to a variety of industries. The development also features retail amenities, public beaches, marinas, a golf course and a bike path.
Quonset Business Park's officials are building a second structure that will offer flexible space to tenants, such as month to month leases. All facilities at the existing development are leased. "We guarantee companies that locate here a 90-day process from the time we sign a lease," King says.
In Warwick, located near Providence, a new development is City Centre Warwick. The 95-acre mixed-use space surrounds T.F. Green Airport and the InterLink, and air to commuter rail line. "We have a lot going on in Warwick, hence the term 'we are a city on the move,'" says Karen Jedson, director, Warwick Department of Tourism, Culture and Development.
Jedson says development activity is springing up around the City Centre Warwick, including renovations to older buildings such as the Leviton Building, located across the street from the InterLink. The community will also add another hotel to its roster of 16. The Wyndham will be located in nearby Apponaug, featuring 122 rooms, as well as a freestanding restaurant and a bayside view. A recent development is the Outlet at Rhode Island Mall, which will locate at the former Rhode Island Mall site.
Cranston, also located near Providence, is home to Garden City, a major outdoor retail shopping center, and Chapel View, another shopping center, which are both growing. "Being a vibrant suburban community, Cranston also boasts of rural areas on the western side of the city and a shoreline on Narragansett Bay to the east, notes Mayor Allan Fung in his welcome letter posted at www.cranstonri.com.
Outdoors and Recreation
Rhode Island is home to more than 100 beaches, 400 miles of picture perfect shoreline, historical and cultural attractions. Providence is never more than a 30-minute drive from anywhere in the state, from the beaches to the farms of northwestern Rhode Island.
Lifestyle
Rhode Island is among the most cost effective locations to live in the Northeast, according to the U.S. Census Bureau. Facts about the quality of place posted at www.greaterri.com note that the state is the 10th healthiest state in the country, and ranks among the safest states for walking and biking. There are more than 60 miles of paved bike paths, and another 20 miles are under development.
Rhode Island's cost of living compares favorably to other Northeast Coast locations. Housing is affordable and public transportation and well connected bike paths add to an ideal quality of life.
More Information
Rhode Island Commerce Corp. (Commerce RI)
Warwick Department of Tourism, Culture and Development
Illustration by tungphoto at Free Digital Photos.net