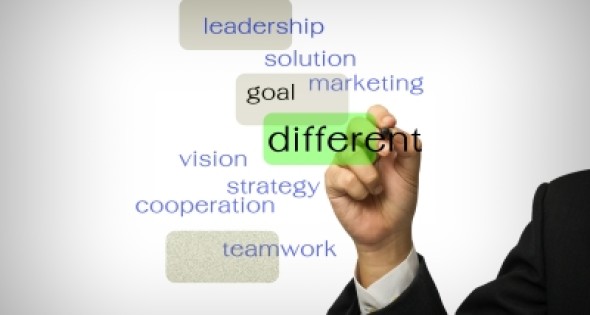 Rhode Island Broadens Strategies
02 Oct, 2013
By Rachel Duran
In Rhode Island, economic development officials are integrating leisure tourism, education and the opportunity to sell the state's economic development advantages, particularly to Chinese investors.
This approach is one strategy among others that are underway or being developed. One of the advantages in the integration of tourism and education includes the state's convenient location between Boston and New York City. Rhode Island is closer to New York City than half of New York; and closer to Boston than half the state of Massachusetts. Economic development officials are creating projects that would interest Chinese and other foreign investors around outlet shopping, international prep schools, and the sailing and marine industries.
As one of seven states without outlet shopping opportunities, Rhode Island's location in the Northeast Corridor, as well as its rail services, such as light rail from Boston connecting to T.F. Green Airport in Warwick, are being touted to investors. What's more, the airport will finish an expansion in 2017. "If we locate outlet shopping in that area we will be the only consumer factory outlet shopping on light rail from the Boston market," says Mark Brodeur, director of tourism, Rhode Island Economic Development Corp.
In other activities, Brodeur says Rhode Island's brand to the world is a place for education, home to many well-known higher education institutions. An opportunity to open international prep schools has presented itself with the closing of several Catholic schools. "When you have prep schools, you will have a place families want to visit and we will need more hotel space," Brodeur says.
The other area of foreign investment interest ties into Rhode Island's sailing industry and boat building industry. People who buy boats in Rhode Island and moor them in the state do not have to pay tax on the boat.
A new approach to the way English immersion student camps are run includes the addition of sailing and tennis lessons. The rise of the middle class in China has spurred families to send their children abroad for English immersion classes. In some cases, during the camps, members of the International Tennis Hall of Fame, based in Newport, teach students how to play tennis. And members of Sail Newport, a public sailing center, teach students how to sail. "This is important because families come as well," Brodeur says.
It may come as a surprise, but Rhode Island, and Providence especially, feature a multiethnic and multilingual population. "Being in the Northeast Corridor, which is one of the top 10 global economies, knowledge and being skilled in a language is important," says Rubén Flores-Marzán, director of planning and urban development, city of Providence. He is a recent addition to the city, moving this year from Puerto Rico. "We have Brown University and world-class institutions and people are staying here after they graduate thanks to the quality of life and the urban environment," he says.
Industries and Innovation
Economic growth centers in Rhode Island are focused on ocean and defense industries; financial services; high tech and info tech; tourism, and logistics.
The Quonset Business Park, located on Narragansett Bay, is a 3,207-acre former naval air station, which today is a mixed-use development home to 9,100 workers and more than 175 companies. There are 350 acres left for development, divided into 35 parcels. The sites have been pre-permitted and some pad ready work has been completed to ensure the sites are ready to go. "We have a 90-day planning process for new development in the park and we have conducted all the necessary due diligence a real estate investor would need," says Steven J. King, PE, managing director, Quonset Development Corp.
In September, officials were to cut the ribbon and open a concierge style office building at the business park, a facility which is already 85 percent leased. Plans include breaking ground soon on Phase II of the building. Phase I features 35 office spaces, with variable rental terms, from month-to-month to three years.
The Quonset Business Park is ideally suited to support a range of activities, including heavy and light industrial manufacturing. The park is home to large companies such as Electric Boat Corp., a division of General Dynamics; shipbuilder Senesco Marine LLC; and a thin-film plastics company, Toray Plastics (America) Inc., among others. Light industrial users are smaller firms, ranging from 50 employees to 200 employees.
"Because we have great infrastructure in our park we have a dedicated airport and seaport, a direct rail connection to the Northeast Corridor and dedicated highway access, all well suited for distribution," King says. "We have a homegrown Rhode Island company, Ocean State Job Lot, which conducts retail and has a distribution center here that is more than 700,000 square feet.
"What's more, our seaport is among the top 10 in North America for importing finished vehicles," King continues. "Last year we imported more than 200,000 automobiles."
The development corporation has just approved a new incentive for the Quonset Business Park, which encourages longer-term ground leases. "The longer ground lease you enter with us there is a discount based on anywhere from five years to 50-plus years for the rent," King says. "We have also created a wage-based incentive to generate employment and grow economic development, so a company that comes in will achieve a discount based on the wages they pay employees. And that discount could be substantial; up to 50 percent of the net rent after the term discount is applied."
In addition, the city of Kingston has developed an ordinance for property in town; if you build a new facility at Quonset, you receive a six-year phase-in on property taxes, King notes.
The city of Warwick is also taking measures to support business investments. The city, which features an eclectic mix of industries, is launching a program to make conducting business easier, which will provide clear, predictable and reliable information for businesses, says Karen Jedson, director of tourism, culture and development, city of Warwick. The system will allow a developer or business person to process and receive permits online. "We are listening to our constituents and making the city more reliable for them," Jedson says. "We recently had a soft launch on our new economic development website, movetowarwickri.com. The site provides information on available properties throughout the city, as well as additional information regarding demographics and amenities that the city offers."
Jedson's team is also working with the developer of the Pontiac Mills project, which is being considered for historic tax credits. The tax credit program passed in this year's General Assembly.
This fall, Warwick's officials are expected to unveil the official name and brand for the project known as the Warwick Station Development District, which is a 95-acre mixed-use development planned near T.F. Green Airport. The project is moving toward the first phase of construction.
The district's master plans says it will feature up to 1.5 million square feet of office, retail, hotel and residential development in the core of the intermodal area, with 1 million to 2 million square feet of additional development possible.
Talent and Education
In Providence, planning officials are engaging in a citywide ordinance rewrite to make the urban environment more pleasing for all generations. One effort is the downtown circulator project, which will create improvements so people feel safer walking and riding their bikes to work. The city has also submitted an application to develop a street car system. "People want to walk, they want shorter commutes," Flores-Marzán says. "A street car transportation mode increases the opportunities for redevelopment along the corridor."
Assets
Flores-Marzán says Providence is considered a second tier city in the Northeast Corridor, where Boston or New York City receives a lot of attention. "In light of the global fiscal situation and things like climate change, we are ready; we have a comprehensive economic development plan in place," he says. "The private sector works well with government entities."
Providence is also making it easier to do business. Mayor Angel Taveras has frozen the city's commercial tax rate. He has also removed barriers to redevelopment, including the development of surface lots, and enhancing assets such as the Kennedy Plaza, a public gathering space.
Additionally, the city's office of economic development has financed nearly 50 startups in the past 18 months. Young talent is remaining in Providence after they graduate, inspired by the energetic vibe of the city, including redevelopments in the downtown and activities such as urban farming and sustainability measures. Brown University's medical school is located in the downtown, and Roger Williams University will move its law school downtown as well, says Jim Bennett, director, of economic development, city of Providence.
Redevelopments are also underway at the Port of Providence, which is closer to Europe than other East Coast ports. "We have secured in a public-private partnership $20 million worth of cranes," Bennett says. "We are less congested than Boston and New York/New Jersey. We anticipate a lot of growth at the port."
In other redevelopment opportunities in Providence, the relocation of a thoroughfare on Interstate 95 has opened up 14 acres for development in the city.
Lifestyle
According to visitrhodeisland.com, Rhode Island may be small, but it packs a cultural and scenic punch. Within Rhode Island's borders is one of the largest concentrations of historic landmarks in the nation, a vibrant arts and cultural scene, miles of pristine coastline and some of the most acclaimed dining establishments in the country.
More Info
Rhode Island Economic Development Corp.
Down to Business
Rhode Island's ocean and defense sector includes assets such as the Naval Undersea Warfare Center in Newport. Marine research is conducted at the University of Rhode Island. The East Bay supports recreational marine trades. And the Quonset Business Park is home to Electric Boat's hull manufacturing.
Financial services firms located in Rhode Island are strategically located between Boston and New York. The industry can access a highly skilled, diverse and flexible workforce.
Outdoors and Recreation
Rhode Island features 400 miles of coastline, 100 beaches and 20 percent of the country's historic landmarks. Newport is the sailing capital of the world, and home to the famed Gilded Age mansions. Providence's celebrated restaurants, award-winning theatre, and vibrant arts scene is enhanced by an elaborate riverwalk. Source: www.visitrhodeisland.com
Illustration by patpitchaya at Free Digital Photos.net