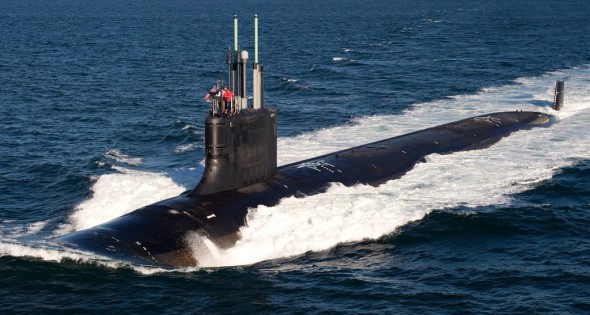 Governor Funds the Rebuilding of Rhode Island
23 Nov, 2015
By Rachel Duran
The results of the 2015 Rhode Island legislative session reinforced Gov. Gina Raimondo's priority on economic development initiatives. The major components of her package of programs and investments were passed and funded. "The economic development tools are aimed at promoting and supporting job growth including new jobs produced by existing companies, and relocated jobs from companies located outside of Rhode Island," says Stefan Pryor, secretary of commerce.
Highlights of the initiatives include the Rebuild Rhode Island Tax Credit, a new Tax Increment Financing program, and an innovation voucher program, which is part of a set of programs to advance innovation in the state. One feature is the development of an innovation campus or corridor in Providence.
"The governor has given the Rhode Island Commerce Corporation new tools to operate with," says Steven King, managing director, Quonset Business Park, a 3,212-acre former Navy facility that now features a robust business park and mixed-use developments. "Under the Rebuild Rhode Island Tax Credit, a new company coming to Rhode Island could receive up to a 30 percent project cost credit," King says. "Under the TIF, up to 75 percent of incremental taxes generated by a project can be put into a new project. Those are significant tools at the state level, which can be used at the business park as well."
The Quonset Business Park also offers its own tax benefits to tenants, including incentives related to the term of a lease; and returning a percentage of the wages employers pay to their workers in the form of a rent abatement, King notes.
A new business service component in Rhode Island is the governor's Business Navigation Center, which has a website component. The commerce corporation's staff members, working in partnership with staff from more than 20 state agencies, walk employers through the regulatory process, licensure, and financing in order to meet their goals. "It is especially helpful to have this center with our new incentives," Pryor says.
Pryor says the recent incentives demonstrate officials in Rhode Island are dedicated to proactively reaching out to businesses in a region (the U.S. Northeast) that has the reputation of being uninviting or uninterested in business, or lethargic in its approach to recruiting or assisting businesses. "We are making it easy to do business and providing more financial reasons to make investments and undertake investments," Pryor says.
Industries and Innovations
Rhode Island's clusters include manufacturing related to the maritime, defense and food processing industries. A noteworthy expansion is General Dynamics Electric Boat's new 111,000-square-foot automated frame and cylinder building at Quonset Business Park, which is in connection with the new Ohio class replacement submarine program the company is embarking upon. King says Electric Boat has another 400,000 square feet of facilities planned for Quonset Business Park in the next few years. "They are adding jobs, and the business park is adding jobs. Not long ago we hit the milestone of 10,000 employees in the park; we are now up to 10,900-ish."
Industries calling Quonset Business Park home range from manufacturing to distribution.
Pryor says Rhode Island's location in the Northeast United States offers an attractive location for regional and national corporate headquarters, as well as office operations. "We are close to Boston and Cambridge, and in effect, are part of the Boston MSA," Pryor notes. "And we are also proximate to New York."
Warwick's Mayor Scott Avedisian says positive developments are underway in Warwick, led by initiatives tied to T.F. Green International Airport, which features a multimodal hub. "We have seen the effects of new international travel from T. F. Green, which offers direct flights to Frankfurt, Germany, and the Republic of Cabo Verde." The airport is attached to the Warwick train station, and part of the train station includes the Rhode Island Transit Authority's hub for buses.
Another aspect of the transportation hub is the City Centre Warwick development, which currently has three proposed office building developments equaling about $120 million in investment in the pipeline. "City Centre Warwick is already approved for denser than normal development," Avedisian says. "We have rezoned and changed the minimum setbacks and height requirements, and relaxed zoning codes on 95 acres of land across from the airport."
In regard to industry cluster growth, Warwick has drawn the interest of financial, medical, hospitality and tourism companies, and ancillary airport-related services. A high-tech LED traffic sign company moved to Warwick this year in part due to the proximity of the airport. What's more, AquaMotion Inc., a manufacturer of heating systems, desired a location that offered ease of distribution. "It is easy to ship product when you are in the middle of a transportation hub," Avedisian says.
There is also a need for more hotel rooms in Warwick, which has more hotel rooms than anywhere else in the state but is at 90 percent room occupancy. "So hoteliers are interested in coming here," Avedisian says.
Travel and tourism is one of Rhode Island's most valued industries, ultimately generating more than $3.88 billion for the state's economy, according to the www.visitrhodeisland.com website.
The state's business climate is also well suited to support innovation-oriented enterprises, including startups, established technology-oriented firms and other advanced industries. "A number of our universities are producing research that is translatable into commercial applications," Pryor says. "Businesses from across the world consult with the Rhode Island School of Design."
Talent and Education
The state's universities are economic engines that position it well to support business relocation and expansion. Schools in the state's higher education system include Brown University, the Rhode Island School of Design, Johnson & Wales University and the University of Rhode Island.
A highlight when it comes to building the state's talent base is the new Wavemaker Fellowship program. The student loan repayment program is available to graduates of Rhode Island's institutions, as well as non-R.I. institution graduates who are pursuing careers in Rhode Island in STEM-related jobs.
Fellows of the program will receive up to $6,000 per year toward payment on their student loan debt, depending on the scenario. "This program makes it even more attractive for talented professionals to seek jobs in Rhode Island, and it gives companies a competitive edge," Pryor says.
Assets
Operating from Quonset Business Park provides a competitive advantage from the beginning. For example, there are 300 acres available for business development, where parcels are pre-permitted, and fully infrastructured. There are 35 available sites, which range in size from two acres to 64 acres.
"Currently in the park, with the land that has been leased, we have 343,000 square feet of buildings under construction that range from defense manufacturing to food production to light industrial to indoor recreation to vehicle import processing," King says.
Transportation infrastructure assets include access to the Port of Davisville, the Quonset State Airport, and Interstate 95 and Rhode Island Route 4.
Lifestyle
Avedisian says Warwick's officials are looking at establishing different amenities that will add to the experience of living in City Centre Warwick. "We have been successful in luring the types of amenities that people want when they decide to move into a new neighborhood," he says. "We have a community theater and other entertainment venues. We have also attracted a new satellite campus of Salve Regina University."
Rhode Island may be small, but it packs a cultural and scenic punch. Within Rhode Island's borders is one of the largest concentrations of historic landmarks in the nation, a vibrant arts and cultural scene, miles of pristine coastline and some of the most acclaimed dining establishments in the country, according to www.visitrhodeisland.com.
More Info
Rhode Island Commerce Corp.
Quonset Business Park
City of Warwick
Cover Image: General Dynamics Virginia class submarine. Photo: RI Commerce