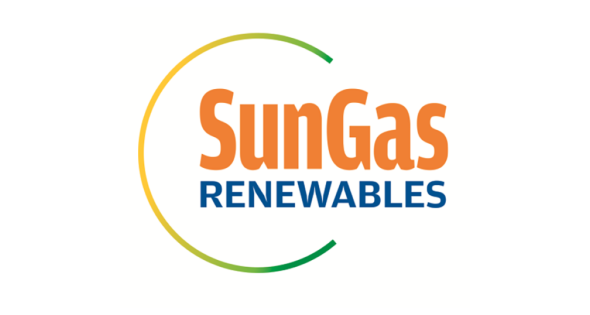 SunGas Renewables Chooses Rapides Parish, Louisiana for Proposed $1.8 Billion Clean Fuel Facility
26 Jul, 2023
Low-carbon methanol project would result in nearly 500 new Central Region jobs
PINEVILLE, La. – SunGas Renewables, an independent division of GTI Energy, announced it is considering an investment of approximately $1.8 billion to establish a renewable low-carbon methanol production facility in Rapides Parish. The company projects its Pineville facility, Beaver Lake Renewable Energy (BLRE), would manufacture nearly 400,000 metric tons of green methanol per year for SunGas customers worldwide.
If the project moves forward as outlined, the company expects to create 109 new direct jobs with an average annual salary of more than $78,000. SunGas also anticipates the creation of about 1,150 construction jobs at peak construction. Louisiana Economic Development estimates the project would result in an additional 390 new indirect jobs, for a total of 499 new jobs in central Louisiana.
"As the only state in the Gulf South with a climate action plan, Louisiana is a global leader in the energy transition and companies like SunGas Renewables have taken notice," Gov. John Bel Edwards said. "I applaud SunGas Renewables for pursuing this massive investment that would create quality, high-paying jobs in central Louisiana for our talented workers. If it moves forward, this project will be another milestone in our efforts to grow and diversify our economy. The state will continue to support the company's efforts to bring it to completion."
Green methanol is a low-carbon fuel that is made from carbon dioxide and either biomass or renewable electricity. Fuel produced by BLRE would source wood fiber from local timber and have a negative carbon intensity as a result of the facility's planned use of carbon capture and storage at a sequestration site to be determined, the company says.
The Danish shipping and logistics company A.P. Moller-Maersk has signed a letter of intent for an offtake agreement with SunGas to purchase fuel from the proposed Pineville facility for its fleet of methanol-powered container vessels.
"Using biomass from sustainably managed forestry along with carbon capture allows our project to generate green marine shipping fuel while simultaneously removing carbon from the atmosphere," SunGas Renewables CEO Robert Rigdon said. "As we continue our mission to make a meaningful impact in the energy transition, we look forward to collaborating with all our project partners and the state of Louisiana to construct and operate this important project. This incredible effort happening right here in Pineville will be an innovative and industry leading low-carbon energy solution that will help fuel a better world."
BLRE would be built at the site of the former International Paper facility in Rapides Parish, which has been vacant since 2009. A front-end engineering and design (FEED) study on the site is planned in October. The company expects to make a final investment decision in August 2024, and to begin construction beginning by the end of that year. It anticipates commercial operations to commence in 2027.
"SunGas considering our region for an investment of such magnitude is a huge success for all of us," Joe Bishop, President of the Rapides Parish Police Jury said. "We are excited for the prospect of this industry locating and thriving in Rapides Parish."
To support the project in Pineville, the state of Louisiana has prepared a competitive incentives package that includes the comprehensive workforce development solutions of LED FastStart and a $6 million performance-based grant for infrastructure improvements upon meeting investment and employment targets. If the project moves forward, the company is expected to participate in the state's Quality Jobs and Industrial Tax Exemption programs.
"This is a great day for Pineville and central Louisiana," Pineville Mayor Rich Dupree said. " It has been a long time since an announcement of this magnitude has happened anywhere in our region, so we welcome news of this potential game-changing development for Pineville and all of central Louisiana."
"We truly hope Beaver Lake Renewable Energy makes the Alexandria region home," Alexandria Mayor Jacques Roy said. "Our community welcomes all regional growth leading to better jobs and opportunity for citizens, especially when a site like the one proposed is brought back into commerce. We have many resources to offer businesses and a wonderful quality of life we know any industry choosing our region would enjoy."
"The Beaver Lake Renewable Energy project would be another large-scale investment in central Louisiana's green energy profile," Louisiana Central president and CEO Jim Clinton said. "This region is emerging as an important player in the nation's energy transition with new jobs and investments now occurring throughout our region. We thank SunGas Renewables for choosing this area as the proposed site of its first green methanol production facility."
Register to be notified about job opportunities, hiring events and news updates with SunGas Renewables here.
About SunGas Renewables
SunGas Renewables, a spin-out of GTI Energy, is taking a leading role in decarbonization through providing its System 1000 renewable syngas product to third parties for renewable hydrogen and biofuels production, while also developing and investing in low-carbon biofuels businesses. The SunGas Renewables System 1000 enables production of green methanol for marine fuel, renewable natural gas, green hydrogen and other renewable biofuels from sustainably sourced biomass and wood fiber. SunGas Renewables is headquartered in Houston, Texas. Read more at SunGasRenewables.com.