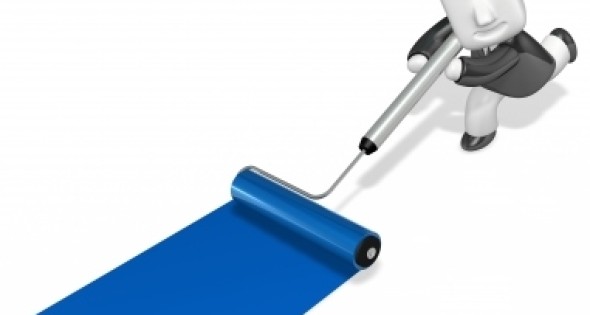 The Arts Mean Business
01 Aug, 2013
By Mark Kleszczewski
The desire to connect creates vibrancy and prosperity. 
Beautification of public spaces is an often-used technique for boosting an area's image, but fostering the growth of restaurants, galleries, artist workspaces and other cultural amenities can have an even stronger impact on revitalizing a community, especially in downtown areas filled with vacant or crumbling buildings. Arts and culture cannot revitalize a downtown alone, but when coupled with market forces and other civic infrastructure, they can contribute greatly to local economic growth.
"It's becoming more of a priority for cities and states to use arts and culture as a building block for giving communities a better look and ambiance that attracts business," says Karen Hanan, executive director, Arts Northwest. "People are always looking to be entertained and participate in the arts, so cultural activities actually have a deep economic effect in terms of employee hiring, purchasing of supplies and contracting for services."
According to data from Dun & Bradstreet, there are 905,689 businesses in the U.S. involved in the creation or distribution of the arts. They employ 3.35 million people, representing 4.42 percent of all businesses and 2.15 percent of all employees, respectively.
Spending by arts audiences indeed pumps vital revenue into local economies. When patrons attend an arts event, they may pay for parking, eat dinner at a restaurant and shop in local retail stores before heading back home. According to the Arts & Economic Prosperity IV report issued by Americans for the Arts, the typical arts attendee spends $24.60 per person, per event, beyond the cost of admission. Non-local attendees spend more than twice as much as their local counterparts ($39.96 vs. $17.42).
Communities that draw cultural tourists — who tend to stay longer and spend more during their visits — can also enjoy an additional boost of economic activity. The U.S. Department of Commerce reports that the percentage of international travelers including museum visits on their trip has increased from 17 to 23 percent since 2003, while the share attending concerts and theater performances increased from 13 to 16 percent.
Growing a Creative Economy
To develop creative people locally, a city needs to nurture its youth and create a system of education that produces the thinking skills that business is now demanding, Hanan suggests. And it must invest in a vibrant culture that is essential for attracting and retaining an innovative workforce. For example, in San Diego, arts and cultural organizations are credited with making it a "vibrant city," where 68 arts and culture organizations that received $5.8 million in funding stimulated the economy with more than $170 million in expenditures in 2011.
Yet big budgets or large-scale performance venues — which are expensive and often don't pencil out — are not necessarily needed to jump start arts initiatives, Hanan notes. She cites places like Ogden, Utah, which uses artists on many levels, without costing a whole lot of money. Something as basic as taking their concrete water towers and transforming them into striking works of art has yielded something wonderful and eye-catching that people are going out of their way to visit, she says.
For many cities and small towns, incremental and highly-localized efforts are often more appropriate for encouraging arts and culture; bolstering an area's profile can happen simply by creating a more interesting and welcoming daily environment.
"One thing that art can do is create a buzz and get people talking," says Gayle Jetchick, executive director, Havana Business Improvement District (HBID) in Aurora, Colo. "Having something new, yet free to see and do also adds another aspect of depth to our community. When your city is dependent upon sales tax revenue, it's important to make the area attractive. One of the biggest benefits is that art brings people here to shop."
Jetchick credits arts initiatives and BID funding for powering a significant turnaround in her district. "Five years ago before we started anything, it was a deteriorating street," she says. "Nobody was doing any improvements, we had a mall that was dying and we had really punitive city codes. We had to do a lot to change that, but after three years, our Art In Public Places program has got a waiting list, we're tying the arts and culture theme into the whole street and working on an 'art town' concept for the future."
In larger population centers, compelling spaces and a diverse, stimulating community that draws in a critical mass of artists and newcomers are among the main reasons why arts and culture are making downtown areas great places to live, work and play.
For instance, the neighborhood along the Los Angeles River east of downtown LA's Civic Center used to be an industrial area of warehouses which over time were converted to lofts and eventually formed today's Los Angeles Arts District.
"The things that attract us to cities are not really the roads, bridges or the availability of grocery stores. They're the exciting cultural experiences that we can have, and the culture makers, creative entrepreneurs and forward thinkers that those experiences attract," says Adam Leipzig, CEO, Entertainment Media Partners. "Cities that have really revitalized themselves have had success because they put money into signature architecture and landmark buildings while creating a sense of visible culture and community, which in turn attracts people who want to live in that kind of environment.
"Arts and culture are the center of gravity that make revitalizing areas attractive," Leipzig continues. "Where there are artists, there's color and interesting things going on that attract people from outside the community." It becomes a self-reinforcing effect, he says, because such places become a magnet for even more artists and entrepreneurs, followed by a wide variety of businesses. New coffee shops, restaurants and boutiques spring up, music events arise — things that make people want to come down, discover an area and spend their time and money, Leipzig says.
The unique ability of the arts to transform underutilized or abandoned spaces into thriving cultural hubs is also in full force in San Antonio.  Located near the Blue Star Arts Complex and minutes from downtown, the city's South Flores Arts District is now emerging from its industrial past and playing host to half a dozen galleries and performance spaces featuring art installations, live music, film screenings and dramatic performances.
It's also home to 1010 South Flores, a mixed-use development that will include street-level retail, commercial space and residential units. With visual and performing arts woven through the fabric of the neighborhood, the development will host rotating art installations on-site and feature artists whose works will complement the building's design.
Thanks in part to this focus, Guillermo Nicolas, president, 3N Management Development, expects the SoFlo area to see a renaissance as more out-of-town transplants arrive and suburbanites move closer to the city's core.
"We're taking a vacant piece of land that had been abandoned for years and building something new which will help bring life back to that section of town," Nicolas says. "It was really important for us to incorporate art into the project not only because it's a part of an urban lifestyle that people want to experience and buy, but because it also gives our local artists and organizations a chance to promote themselves."
Harnessing Economic Rewards
Despite today's fiscal challenges, focusing on arts and culture makes strategic sense since a vibrant arts community not only keeps residents and their discretionary spending close to home, but it also attracts visitors who spend money and help local businesses thrive.
"Now more than ever, cities are making a conscious decision to include arts and cultural activities as part of their urban renewal tool kit," says Felix Padron, director, San Antonio Department for Culture & Creative Development. "This is especially true when they're competing to attract and respond to the types of activities that creative people demand. One of the top attributes on companies' site selection checklists is the quality of life that a place provides.
"Great companies are also in the business of looking after the well-being of their employees and a healthy arts and cultural environment enhances the positive experience for their workers and families who are relocating," Padron continues. "Arts and culture are also essential for defining the particular vibrancy or uniqueness of a destination, which at times, makes it easier when selling your city. San Antonio is a case in point, since culture and history are so inherent to defining the identity of our city — they give us a competitive advantage."
"Putting art out there for people is not only my personal passion but also a critical part of our business model," Nicolas says. "But it's important to show goodwill, work with local groups and have buy-in from the community. If you don't directly involve the neighborhoods that you're affecting, they won't take ownership and pride in the pieces. What's exciting though, is that even when people get caught up in life's everyday hardships or sometimes think that art is very fussy and for the rich, arts and culture can really enhance their life and make the city a better place — especially in the urban core."
For complete details on the organizations featured in this article, visit:
3N Management Development
Havana Business Improvement District (Aurora, Colo.)
San Antonio Department for Culture & Creative Development
Illustration by Boians Cho Joo Young at Free Digital Photos.net