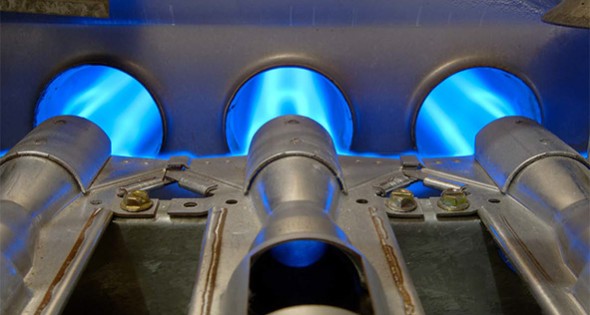 Natural Gas, Renewables Pushing Coal Down But Not Out
31 May, 2018
Analysts and systems managers in the electric utility industry have a lot on their plate, especially when it comes to hot button issues such as building out the smart grid and making it impervious to cyber-attacks.
But that is just the tip of the iceberg.
Sustainable energy continues to come on strong, and one of the ways to measure that trend can be seen in the numbers of workers in that industry compared to traditional energy sector.
SUSTAINED SUSTAINABLE
In 2016, the traditional energy sector employed approximately 4.1 million workers. Of these, electric power generation and fuels technologies directly employed more than 1.9 million workers.
Employment in the solar industry has grown over 20 percent annually from 2013 to 2015. From 2010 to 2015, the solar industry created 115,000 new jobs.
In 2016, just under 375,000 worked, in whole or in part, for solar firms, with more than 260,000 of those employees spending most of their time on solar. There were an additional 108,000 workers employed at wind firms across the country. The solar workforce increased by 25 percent in 2016, while wind employment increased by 32 percent.
FINDING BETTER WAYS TO GROW
But even as new sustainable technologies take root, the electric utility industry is in many ways stodgy, old and beat up, and sometimes unable to change or adapt quickly because of policy or regulations that need to be made, which can hinder growth.
Just the process of installing new technological solutions across the U.S. utility landscape to manage something in all areas of distribution is difficult.
But nevertheless, the evolution of energy sources and uses continues, and that includes changes in the mix of fossil fuels. A Department of Energy staff report to Energy Secretary Rick Perry in August, 2017, stated that last year, for the first time in history, natural gas replaced coal as the leading source of electricity generation.
The report added that, over the course of the last decade, overall growth in electricity consumption at the national level has stalled, while many generation sources – particularly natural gas, wind and solar – frequently hit new record levels of penetration.
THE ECONOMIC POWER OF ELECTRICITY
A separate report from the U.S. Department of Energy, "Transforming the Nation's Electricity System," stated that the U.S. has around 7,700 operating power plants that generate electricity from a variety of primary energy sources; 707,000 miles of high-voltage transmission lines; more than 1 million rooftop solar installations; 55,800 substations; 6.5 million miles of local distribution lines; and 3,354 distribution utilities delivering electricity to 148.6 million customers.
The total amount of money paid by end users for electricity in 2015 was about $400 billion.
So what are utility industry operatives doing to manage and upgrade systems? Utility Dive, a utility industry news source, conducted an online survey of 515 U.S. electric utility executives at the end of 2015 and the beginning of 2016 to find out.
Some of their key findings about the utility industry include issues related to the aging of both the workforce and the utility infrastructure; managing revenue streams in the face of solar and other sustainable energy sources; utilities expecting stronger growth for large-scale solar and distributed generation than for wind or gas; coal and oil will decline while nuclear stays stagnant; and finding and using a new model for policy and regulation, which respondents claimed was one of their biggest business obstacles.
ACCEPTING THE NEED TO CHANGE
No matter which business model they have, utilities and company officials know there is a need to change. According to results of the Utility Dive online survey, the growing accessibility of new customer-sited energy technologies, such as rooftop solar and distributed storage, are enabling more customers to generate their own electricity for the first time, which are forcing utility executives to update their business models.
The survey also revealed that rural co-operatives, municipal utilities and public power agencies appear concerned that their smaller size and resource pools will inhibit their ability to integrate renewables and new grid technologies.
Energy storage was the most popular opportunity in which executives believe their utilities should invest more, in part to support both wind and solar energy distribution and use. Distributed generation came in second, while utility-scale renewables ranked third.
Beyond that, opportunities in demand-side management, microgrid and electric vehicle infrastructure were popular considerations among respondents.
Neil Nissan, director of corporate media relations for Duke Energy Corporation, said that he thinks the entire industry is going through a transformation right now. Duke is based in Charlotte, North Carolina, and services 1.6 million customers in the southeast and Midwest with a total generating capacity of 49,300 megawatts. "We have seen more change in the last ten years than we saw in the 30 or 40 years before that," Nissan said. "Whether it's increased customer expectations or a change in technology or new public policy or new federal policy."
Duke has plans to invest $11 billion over the next ten years in cleaner energy, which includes renewables and natural gas, he said. "We are investing," he said. "We sort of have a toe-in-the-water strategy where we are looking at a variety of technologies, where at the same time, the customer is always at the center of what we are doing. The companies that are going to be successful are the ones that can adapt to that transformation."
FOCUS ON ELECTRIC VEHICLES
U.S. auto companies now offer more than 40 plug-in electric vehicle (EV) models – Tesla alone sold over 25,000 EV worldwide in the first quarter of 2017. The U.S. was ranked second worldwide (China was first) with almost 564,000 battery and plug-in hybrid electric vehicles in use in 2016, according to Statista, a global research and analysis company.
EV growth presents three key opportunities for utilities, according to a white paper by the American Council for Energy Efficient Economy, a D.C.-based think tank:
Increased electricity sales
Diversified electricity consumers
Optimized grid capacity
Large-scale EV adoption will create great opportunities for the electric power sector.
One example is Indianapolis Power and Light (IPL), one of the first large utility operators to install public charging stations in the U.S., spending just over $1 million for its initial EV two-year pilot program.
As of March 31, 2013, IPL had 162 chargers in 111 locations, including 89 residential, 11 fleet and eight public stations. The eight public stations had a total of 22 chargers.
THE REAL UTILITY PROBLEM? INFRASTRUCTURE
It's the grid that is the biggest focus of the utility industry going forward.
The U.S. power grid delivers approximately 3,857 terawatt-hours of electrical energy from electric power generators to 159 million residential, commercial and industrial customers via 19,000 individual generators at about 7,000 operational power plants.
These generators send electricity over 642,000 miles of high-voltage transmission lines and 6.3 million miles of distribution lines.
The U.S. power system in the lower 48 states is divided into three synchronized grids: the Eastern Interconnection, which includes the eastern two-thirds of the continental U.S. and Canada; the Western Interconnection, which includes the western one-third of the continental United States, the Canadian provinces of Alberta and British Columbia, and a portion of Baja California Norte in Mexico; and the Texas Interconnection, which comprises most of the state of Texas.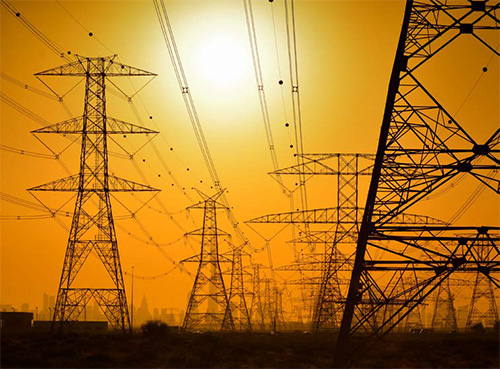 There are limited connections between the Eastern and Western Interconnections, and even fewer connections from the Texas Interconnection to the other grids.
Extreme weather is a top concern for grid stability, as hurricanes, blizzards, floods, heat waves, and even solar flares can overwhelm aging power line.
Additionally, most of the grid infrastructure is built above ground, which is cheaper to construct but more vulnerable.
Then there are regulatory hurdles to overcome regarding the grid. In recent decades, organized wholesale markets have spread geographically and incorporated a greater variety of products with a broader set of market participants, according to the Department of Energy's (DOE) Quadrennial Energy Review (QER) report about modernizing the electrical grid.
But beside expanding and enhancing the grid, the specter of a cyber attack on the grid is what really keeps regulators and DOE administrators up at night.
The DOE reported that no lasting damage – physical, cyber-physical or otherwise – to U.S. utilities as a result of a cyber attack has yet been reported publicly.
That could change suddenly. Just this March, U.S. national security officials accused Russia of a concerted hacking operation targeting the U.S. grid.
And the DOE revealed that, since around 2013, a group known as 'Dragonfly' and 'Energetic Bear,' thought to be a state-sponsored organization, has targeted energy sector companies (and other sectors) in the U.S. and some other countries.
By targeting electric grid operators, equipment vendors, and relevant software providers, the attackers were able to spread malware that could instruct infected machines to download and execute additional components.
The major utilities are seeing the writing on the wall and are trying to get ahead of the curve.
Duke Energy, for example, is spending $25 billion to modernize their electric grid for their service areas – including hardening it against cyber-attacks – and get away from the usual one-way transmission of electrons to the user. "What we need to do is be able to not only create a two-way highway so that folks know exactly how much power they are using…but also to harden the system and protect it from cyber-attacks," Nissan said.
THE END GAME
It is with these challenges that the utility industry goes forward, allying itself with more efficient use of natural resources while allowing for additional entrepreneurial activity about personal or "micro grid" development, such as dedicated solar farms serving giant data servers in an effort to "get off the grid" and protect their own power sourcing and distribution.
Where the industry goes from here is anyone's guess. But the move to get away from most sources of fossil fuels continues, while the role of the U.S. as an exporter of natural gas drives investments in what is happening now – and what could happen tomorrow.
---
For more information about companies mentioned in this article, visit:- duke-energy.com